シンガポールでの仕事の機会
クリニックアシスタント/流暢な日本語翻訳者
Job Opportunity in S'pore

Clinic Assistant/Fluent Japanese Translator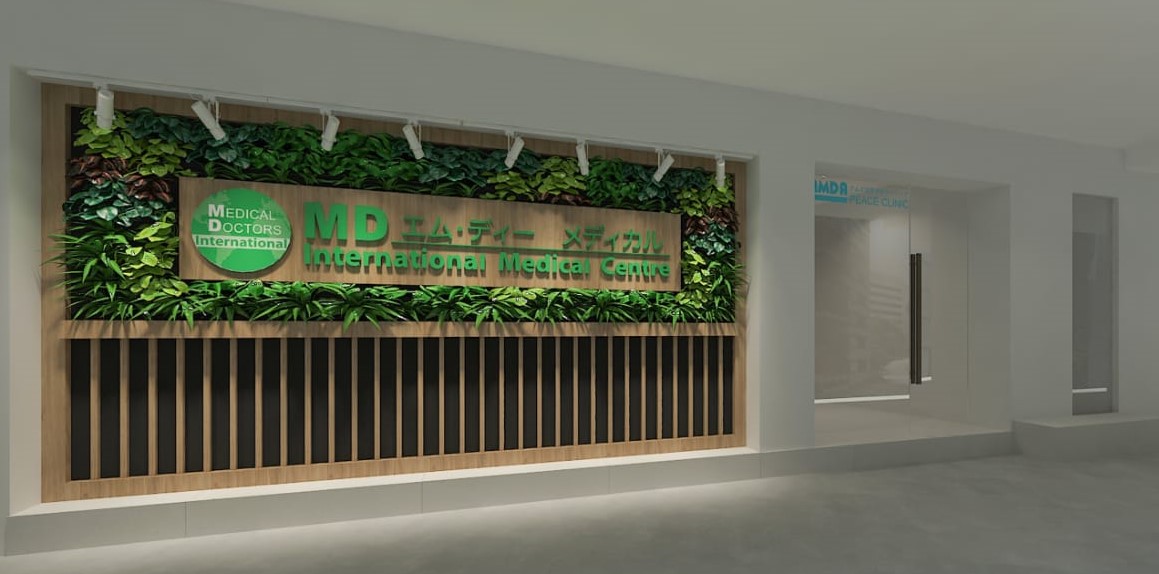 Clinic Assistant with Fluent Spoken Japanese required by International medical clinic in Central Tanglin area of Singapore. Fluent in both Japanese & English and able to translate for doctors with Japanese patients essential. Good customer service and communication skills required. Competitive remuneration package offered.
Foreigners welcome.

Job scope includes:
Provide frontline customer service
Scheduling of appointments and patient registration
Handling phone calls and inquiries
Assist in minor procedures
Perform basic triage
Dispensing of medications to patients
Assist in ordering of tests for patients, such as blood test, radiology
Process invoices and payment collection
Booking of referral appointments
Maintaining inventory levels and stock takes if requested
Maintenance and filing of patient case notes
Submission and processing of Medisave or insurance claims if need be
Handle administrative and ad-hoc duties
Job Requirement:
At least Secondary School/'O' Level, Professional Certificate/NiTEC
At least 2 years of relevant working experience
Strong interpersonal and communication skills
Required language(s): English, Japanese (Able to liase with Japanese patients)
Responsible and willing to learn
Caring and cheerful personality
Able to work in a team
You will be part of a team of dedicated medical professionals responsible for providing comprehensive medical care to our international patients, under the supervision of senior doctors. You will also play a role in the maintenance of clinical standards and the delivery of MD Int'l Medical Centre's premium service experience to our patients.
Our organization believes in promoting good health and wellbeing through preventive medical care and health education.
* Interested applicants, kindly furnish us with your detailed resume in MS Words format at Email : euching@mdimc.sg
---
---
MD International Medical Centre

Medical Services available:
General Practice Family Medicine - Illnesses & Infections

Minor Surgical Procedures

IV Infusion of Medications

Respiratory Medicine - Influenza, Colds, Cough, Upper Respiratory Tract Infections (URTI), Acute Respiratory Infections (ARI), Sinus Infection

Treatment of Gastric issues, Stomach aches, Irritable Bowel Syndrome, Heartburn

Infectious diseases & Virology -

COVID-19

,

Dengue

,

Flu

,

Hepatitis B

etc

Dermatology -

Skin Problems

(

Eczema

,

Acne

,

Rash

, Boils,

Dermatitis

, Pigmented or

Dry Skin

,

Mole

s /Skin Tags /

Wart Removal

)

Dermoscopy

- Non-invasive Detection of Skin Cancer, Pubic lice & Scabies

Look Younger - Botox injections

Eye Health / Ophthalmology -

Conjunctivitis

,

Foreign body in the Eye

etc

Respiratory Medicine -

Cough, Wheezing, Shortness of breath

Ear, Nose & Throat (ENT) - Ear Wax Removal, Ear Otitis Enterna,

Nose Bleed-Epistaxis

,

Snoring & Sleep Apnoea

,

Vertigo & Dizziness

, Audiogram (Hearing test)

Pain Management, Treatment & Therapy - Arthritis, Back & Joint Pain, Migraine, Gout


Sports Medicine - Treatment of Sports Injuries

Vaccinations / Immunization - Latest Flu vaccine, Sinopharm COVID Vaccine & Booster

Travel Health - Travel Vaccinations & Health checks,

Travellers' Diarrhoea

Allergy tests / Allergic Rhinitis / Asthma Management

Health Screening / Blood tests

Management of Chronic Diseases -

Treating Prediabetes, Diabetes & Insulin Resistance

/ Hypertension

Heart Health - ECG Heart monitoring / High Cholesterol management / Chest pains

Executive Health Assessment - Pre-Employment check-up / Work Permit / Employment Pass / Employment Pass

Student Pass / Driving License Check-up

Personal Health Management - Preventative Medicine & Disease Prevention

Elderly / Senior Health

Men's Health - Erectile Dysfunction medications etc

Women's Health- Osteoporosis, Heavy Periods, Breast lumps, Urinary Tract Infection, Anaemia, Tremors

Child Health

& Nutrition

/

Paediatrics

Obesity / Weight control & Safe Weight loss / Nutrition & Diet

Depression / Anxiety / Insomnia & Stress Management

Erectile Dysfunction medications / Sexually transmitted diseases (STD)
---
Public Health Preparedness Clinic
National University Health System Primary Care Network
Singapore Ministry of Health Chronic Disease Management Programme (CDMP)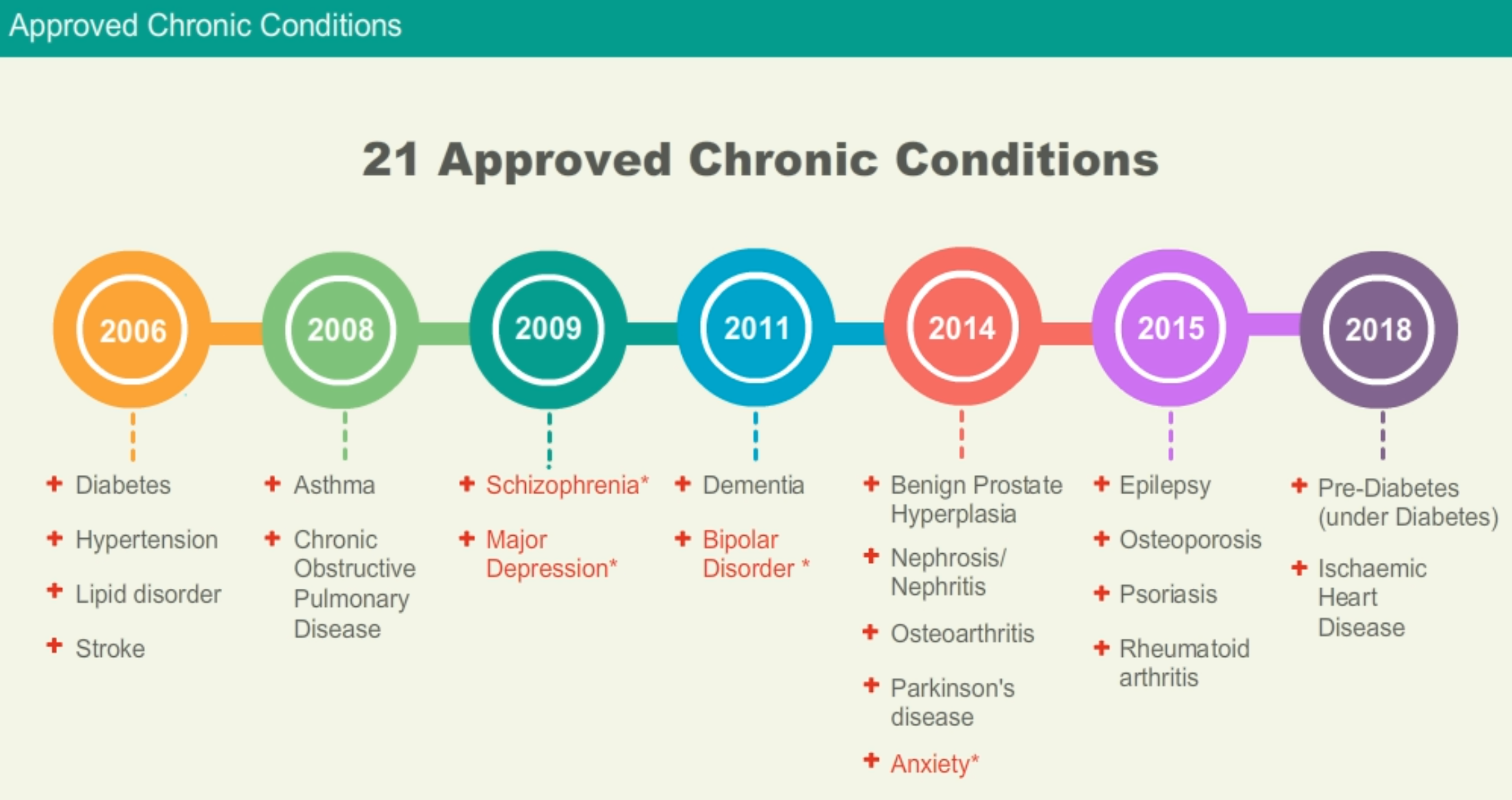 Your second block of text...
The information provided in this website is for knowledge purposes only. It does not constitute medical advice.

Should you encounter any medical problem that you are unsure of, always consult your doctor or health care provider for assistance and medical advice.
MD International Medical Centre / MD International (Singapore) Pte Ltd