| | |
| --- | --- |
| Flu Subsidy Scheme eligible for Singaporeans & PRs (Pay subsidized rate of $10 for Consultation and Treatment) & Merdeka Generation /Pioneer Generation seniors (Pay subsidized rate of $5) for patients diagnosed with Acute Respiratory Infections (ARIs). Please make your appointment at Tel: 6694 1661. | |
| | |
| --- | --- |
| | AIPC is part of MOH's Swab & Go Home programme. Our clinic can carry out the COVID-19 Swab test for anyone who meets the MOH medical criteria. |
AIPC is part of the National Influenza Sentinel Surveillance programme with MOH. If you have a fever of > 38 degrees with a cough, our clinic is able to test for COVID-19. For children below 12 years old with clinical diagnosis of HFMD (eg fever, oral ulcers, rash), our clinic can test for Hand Foot & Mouth Disease (The tests are for surveillance purposes only).

Up to $400 per Medisave Account per year can be used for Vaccinations under the National Adult Immunisation Schedule - Influenza, Pneumococcal (PCV13/PPSV), Human Papillomavirus (HPV2/HPV4), Hepatitis B, Tetanus, Diphtheria & Pertussis (Tdap), Measles, Mumps & Rubella (MMR) and Varicella.
| | |
| --- | --- |
| | Fight against Dengue! |

AMDA International Peace Clinic, in collaboration with NEA will be giving away a FREE bottle of Mosquito Repellent each to AMDA clinic patients. While stocks last! Make your appointment at Tel: 6694 1661.
---
Dr Timothy James Hart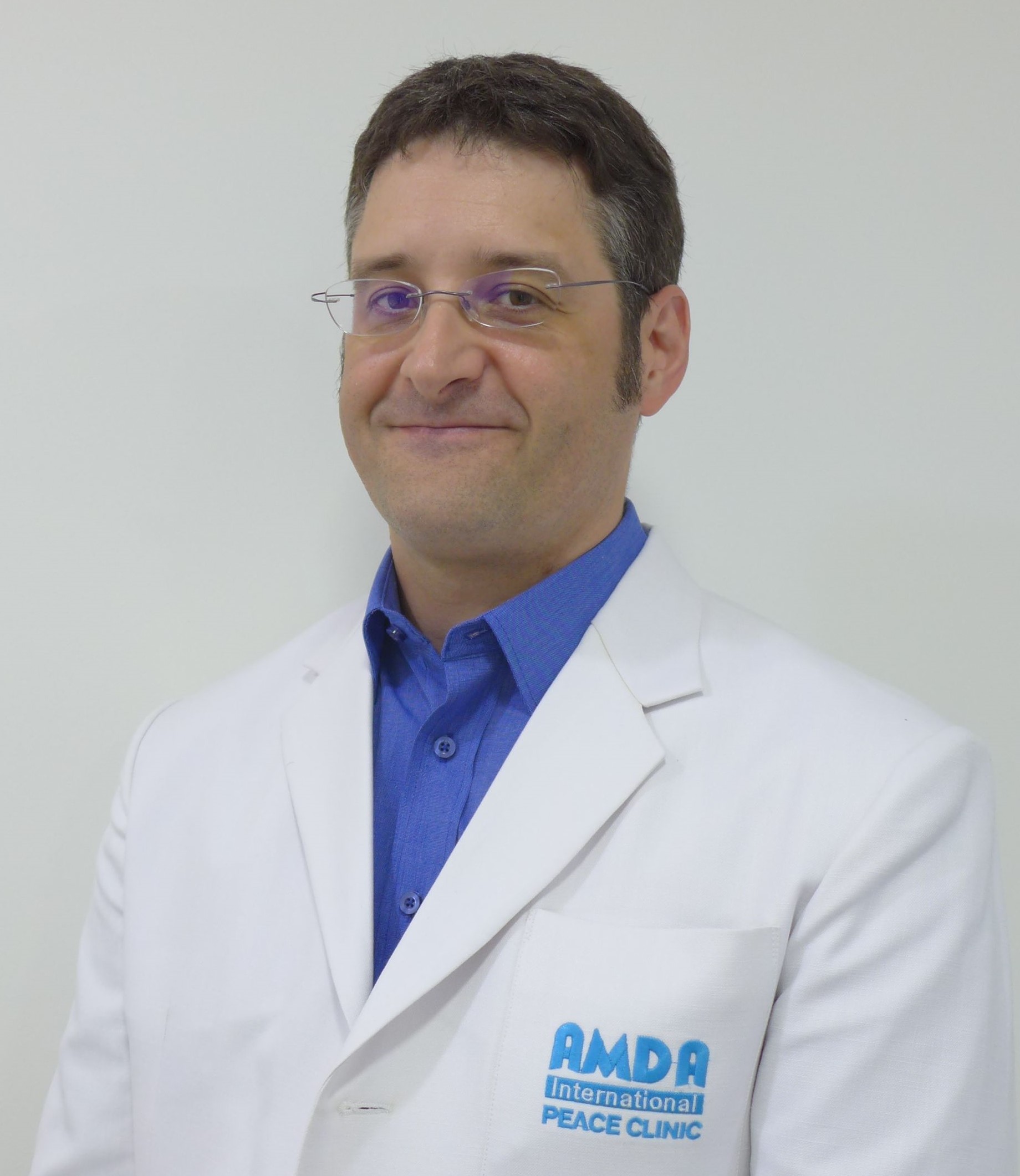 MD (Duke-NUS), PhD (Glasgow), M Sc (UK), DLSHTM, B Med Sc (Birmingham)
Dr Hart graduated from Duke-NUS Graduate Medical School in 2012. He has an interest in Infectious Diseases and Virology and has a PhD in Virology from the University of Glasgow, as well as a Master of Science in the Control of Infectious Diseases from the London School of Hygiene and Tropical Medicine. He also obtained a Bachelor of Medical Science in Molecular Pathology from the University of Birmingham. He has done research in Molecular Virology under the University of Heidelberg, Germany, Viral evolution under Duke-NUS GMS and investigated the Dengue virus under the Environmental Health Institute in Singapore. He has worked in Singapore's major public hospitals, namely Singapore General Hospital, Tan Tock Seng Hospital and Changi General Hospital.
Dr Hart has presented at Medical conferences on Microbiology and Infectious Diseases in the Netherlands and the USA, and published several research papers on Public Health and Virology in peer-reviewed medical journals. He is British and has worked in Germany and Singapore.
He was involved in the administration of an EU-sponsored global study of virus pathogenesis and phylogenetic epidemiology, involving 11 partners from Europe, Asia, Central and South America. He also trained PhD and MSc students and lectured in Heidelberg University on International Health and Disease Control.
Dr Hart speaks fluent French and German.
Special Interests
General Family Medicine

Infectious Diseases and Virology

Children's Health

Chronic Disease Management

Mental Health/ Anxiety & Depression

Preventative and Occupational Medicine

Executive Health Screening

Travel Health
Languages : English, French, German
Studied : Singapore, Scotland, UK, Germany
---
Health Assessment & Screening Packages

---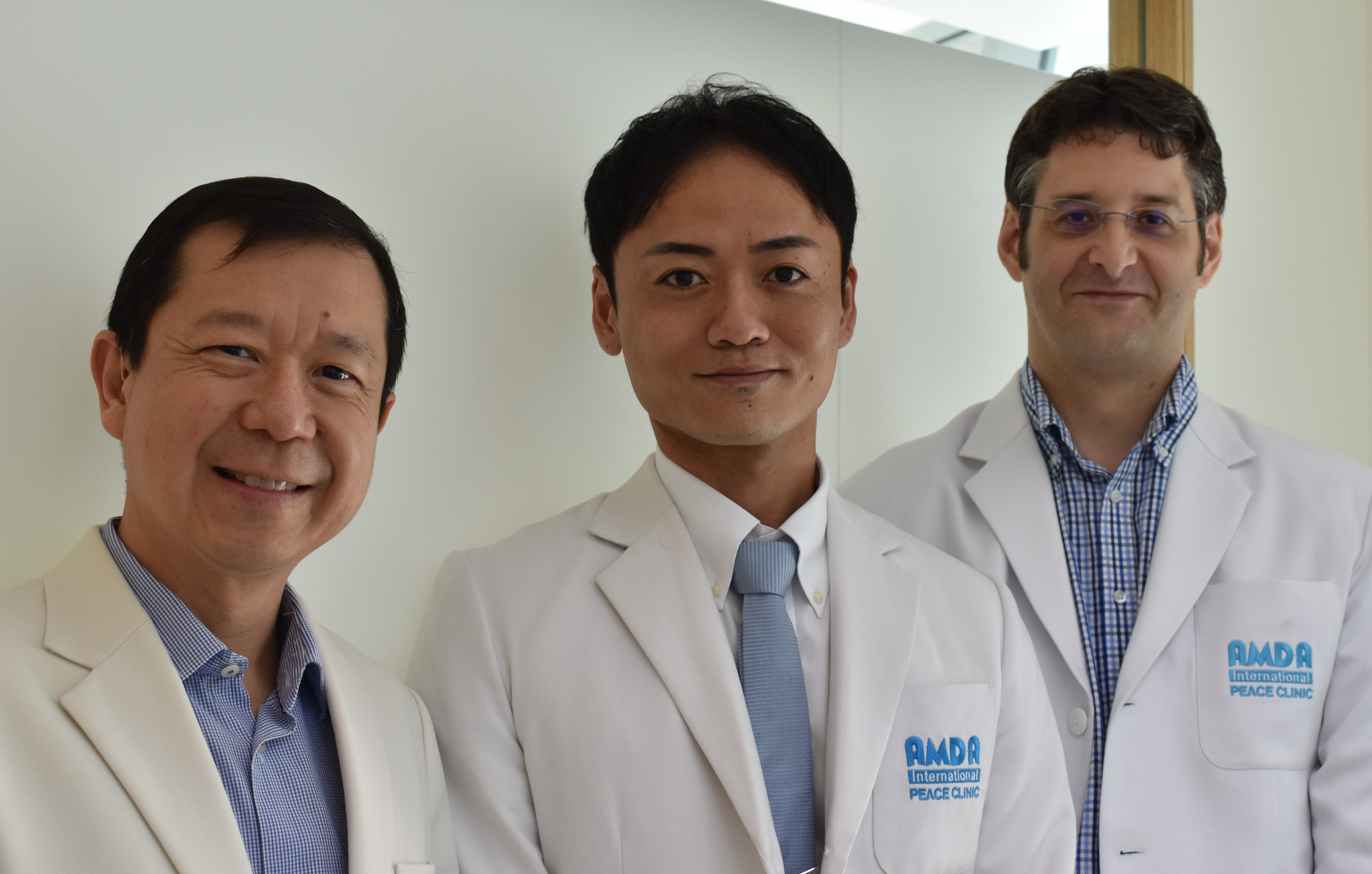 Our Medical Team

Dr Don Lau - Medical Director
Dr Timothy Hart - Resident Doctor
Fujiwara Takanori - Doctor of Chiropractic

The information provided in this website is for knowledge purposes only. It does not constitute medical advice.

Should you encounter any medical problem that you are unsure of, always consult your doctor or health care provider for assistance and medical advice.
Dr Don V H LAU   Chairperson of AMDA Singapore
MBBS (Monash), B.Med.Sc.(Hons) (Monash), Grad.Dip.Derm.(Wales,UK)

AMDA International Peace Clinic is a part of AMDA (Association of Medical Doctors of Asia). We are part of the network of AMDA Peace Clinics & Friendship Hospitals around the world. We dedicate part of our profits to AMDA's worldwide Emergency Disaster Aid Relief missions, Social Development projects and Vaccination programmes.
AMDA, founded in 1984 has carried out more than 200 medical missions, contributing medical expertise and supplies in 65 countries over the last 36 years. AMDA holds General Consultative Status with the United Nations Economic & Social Council (UN ECOSOC) since 1995.
AMDA International Chapters   Afghanistan Albania Bosnia & Herzegovina Bangladesh Bolivia Cambodia Canada Colombia Guyana Haiti Honduras India Indonesia Kazakhstan Korea Kosovo Malaysia Mongolia Nepal New Zealand Pakistan Peru Philippines Sakha Republic Singapore Sri Lanka Sudan Taiwan Uganda Vietnam Zambia