Latest Influenza Vaccine Available now
Protects against Flu 2020 and H1N1 Viruses
Make a Vaccination Appointment at Tel : 6694 1661
* Limited Stocks / While stocks last

| | |
| --- | --- |
| Flu Subsidy Scheme eligible for Singaporeans & PRs (Pay subsidied rate of $10 for Consultation and Treatment) & Merdeka Generation /Pioneer Generation seniors (Pay subsidised rate of $5) for patients diagnosed with Acute Respiratory Infections (ARIs). Please make your appointment at Tel: 6694 1661. | |
AIPC is part of the National Influenza Sentinel Surveillance programme with MOH. If you have a fever of > 38 degrees with a cough, our clinic is able to test for COVID-19. For children below 12 years old with clinical diagnosis of HFMD (eg fever, oral ulcers, rash), our clinic can test for Hand Foot & Mouth Disease.

---
Foreign Body in the Eye
WHAT IS A FOREIGN BODY IN THE EYE?
| | |
| --- | --- |
| | It is any particle such as dirt, metal or sawdust that lodges on the surface of the eye or inside the eye. The main causes are dust carried by wind, metal fragments from grinding, and wood particles from drilling or cutting. |
WHAT ARE THE DIFFERENT TYPES OF FOREIGN BODY?

A corneal foreign body is on the clear surface of the eye
A conjunctival foreign body is on the skin of the eye, especially under the eyelids
An intraocular foreign body is inside the eye, a very serious problem
WHAT ARE THE SYMPTOMS?

The main symptoms are eye pain or discomfort, watery eye, blurred vision, redness in the eye and sensitivity to bright light. These may occur straight away or, more commonly, after about 8 hours. The symptoms are usually worse for an intraocular foreign body, but can be surprisingly mild at first. If you are in doubt, it is better to err on the side of safety and go to your doctor.

WHO GETS FOREIGN BODIES IN THE EYE?

Anyone can, although it tends to be commonest in young adults. Those at most risk are tradespeople such as boilermakers, woodcutters, fitters and turners and labourers.

WHAT ARE THE DANGERS?

The biggest danger is an intraocular foreign body, which can be missed if not suspected. It is diagnosed by a scan of the eye.
The main problem with metal on the cornea is rusting, which may cause a dark spot on the clear part of the eye and can cause a scar, which affects the vision.

Infection is a problem, especially if you use unsterile drops in the eye.

WHAT SHOULD YOU DO?

If you get a foreign body in your eye, go to your doctor as soon as possible. It is easier to remove and has less chance of rusting if you attend to the problem early.

WHAT IS THE TREATMENT?

The doctor will usually check your vision and examine your eyes. The foreign body will be located, however, sometimes it comes out before this but still feels as though it is in the eye. Since the eye is very sensitive to pain, the doctor will usually put some local anaesthetic drops into the eye to make removal comfortable. The foreign body will be removed either with a cotton wool bud or, if it is stuck in the cornea, with a needle.

WHAT IS THE FOLLOW-UP TREATMENT?

If a metal foreign body has been removed from the cornea, some eye drops will be placed in the eye. The drops should be put in regularly as directed by your doctor.

Then an eye pad or patch will be placed over the eye. It is important to keep this pad on, because it allows the small defect in the cornea to heal. Once the local anaesthetic wears off, about 5 minutes, you will have some discomfort in the eye. This can be relieved by taking aspirin or paracetamol. You should not drive with an eye patch on.

You should come back for review as specified by your doctor. The eye will not heal in less than 48 hours after removal of the foreign body.

HOW CAN FOREIGN BODIES BE PREVENTED FROM ENTERING THE EYE?

Wear good eye protection, preferably close-fitting plastic eye glasses with protective sides. Do not walk or stand close to someone who is grinding or drilling. Have an eye protection in a dusty, windy area.

Dr. David Perlmutter's Brain Maker
Board-Certified Neurologist Dr. David Perlmutter received his M.D. from the University of Miami School of Medicine. He is a recipient of the Linus Pauling Award for his innovative approaches to neurological disorders, Clinician of the Year Award from the National Nutritional Foods Association, and Humanitarian of the Year award from the American College of Nutrition.Dr. Perlmutter has been interviewed on 20/20, Larry King Live, CNN, Fox News, The Today Show, Oprah, and CBS.

Dr. Dale Bredesen was the Buck Institute's founding President and CEO and is an internationally recognized expert on Alzheimer's disease. Dr. Bredesen's ground-breaking discoveries have led to a recent clinical trial as well as evidence for memory loss reversal associated with Alzheimer's disease using lifestyle modifications. He earned his M.D. from Duke University Medical Center and served as Chief Resident in Neurology at UCSF before joining Nobel laureate Stanley Prusiner's lab at UCSF as an NIH Postdoctoral Fellow. He has held faculty positions at UCSF, UCLA and UC San Diego.

Dr. Bredesen says Dr. Perlmutter's new book, Brain Maker: The Power of Gut Microbes to Heal and Protect Your Brain—for Life, explains how nurturing gut health can enhance brain function. "Thanks in large part to a dramatic new understanding of the brain-gut-microbiome connection, there's new hope for the treatment of autism to Alzheimer's to multiple sclerosis. David Perlmutter is a leader in this burgeoning field. His book is a landmark contribution."
---
These other webpages below may also interest you, click to learn more about your health condition.

Healthy Diets for Optimal Health

---
Diarrhea Treatment, Learn what is Gastroenteritis, Management of Irritable Bowel Syndrome & Heartburn or GERD

How your Diet can Help you Achieve Optimal Health

Can a Wheat-free Diet help you to lose weight and reduce Obesity, Heart disease, Auto-immune diseases & Cancer, even Alzheimer's disease & Schizophrenia or reverse Diabetes & pre-Diabetes? Recent research has also shown promising results that a Gluten-free diet showed a reduction in the symptoms of Rheumatoid Arthritis and Osteoarthritis, Irritable Bowel Syndrome, Heartburn/GERD, ADHD, Asthma & allergies, even acne.
Watch the following videos by several doctors (Dr William Davies, Dr Sarah Hallberg, Dr Alessio Fasano, Dr David Perlmutter & Dr Rodney Ford) and decide for yourself whether you should adopt a Gluten-free diet if you are suffering from the above-listed medical conditions. Even unexplained diarrhea, headaches/migraines or chronic fatigue has been alleviated by going Gluten-free.
The case these doctors put forward based on research and empirical evidence from thousands of patients is that Wheat and Gluten contributes to this shocking host of diseases and chronic medical problems, and increasing the incidence of celiac disease and Autism.
What does Wheat & Gluten do to your body?

Foods containing wheat have an extremely high glycemic index (70+ out of a possible 100), that is the body suffers a sudden spike in blood glucose after a meal of food containing wheat. Add to that the fact that the wheat we are eating is completely dissimilar genetically to the wheat of the 1950's, after all the genetic modifications and mutations the plant has undergone.
The doctors also point out that Gluten causes prolonged periods of inflammation in the body, leading to many of the diseases most prevalent today. Ironically, foods containing wheat are actually appetite-enhancing and can cause sugar cravings.

William Davis MD - Wheat: The UNhealthy Whole Grain
The wheat of today is not the wheat of our mothers or grandmothers. Modern wheat is the product of genetic manipulations that have transformed its properties. Modern wheat is now a 2-foot tall, high-yield semi-dwarf strain, different in both appearance and multiple biochemical features from traditional wheat. Introduction of this new strain of wheat was associated with the appearance of a long list of health problems, along with weight gain and diabetes.

According to Dr. Davis, saying goodbye to all things wheat provides outsized and unexpected health benefits, from weight loss, to relief from acid reflux and bowel urgency, to reversal of diabetes, migraine headaches, and learning disabilities in children.

Dr. William Davis is author of the #1 New York Times bestselling book, Wheat Belly: Lose the wheat, lose the weight and find your path back to health (Rodale, 2011), now debuting internationally in over ten foreign languages. Wheat belly has helped spark a nationwide reconsideration of the conventional advice to "eat more healthy whole grains."

Formerly an interventional cardiologist, he now confines his practice to prevention and reversal of coronary disease in his practice in Milwaukee, Wisconsin. Dr. Davis is a graduate of the St. Louis University School of Medicine, followed by training in internal medicine and cardiology at the Ohio State University Hospitals, and training in interventional cardiology at the Case--Western Reserve Hospitals in Cleveland, Ohio. He is also founder of the online heart disease prevention educational program, Track your Plaque.
Reversing Type 2 diabetes starts with ignoring the guidelines - Dr Sarah Hallberg | TEDxPurdueU
Can a person be "cured" of Type 2 Diabetes? Dr. Sarah Hallberg provides compelling evidence that it can, and the solution is simpler than you might think.

Dr. Sarah Hallberg is the Medical Director of the Medically Supervised Weight Loss Program at IU Health Arnett, a program she created. She is board certified in both obesity medicine and internal medicine and has a Master's Degree in Exercise Physiology. She has recently created what is only the second non-surgical weight loss rotation in the country for medical students. Her program has consistently exceeded national benchmarks for weight loss, and has been highly successful in reversing diabetes and other metabolic diseases. Dr. Hallberg is also the co-author of www.fitteru.us, a blog about health and wellness.
Alessio Fasano MD - Spectrum of Gluten-Related Disorders: People Shall Not Live by Bread Alone
The cultivation of gluten-containing grains that were the backbone of the agricultural revolution have also brought with them the manifestation of conditions related to negative reactions to gluten. These include celiac disease, wheat allergy and the "new kid on the block" of the spectrum of gluten-related disorders—gluten sensitivity. The autoimmune disorder of celiac disease is the most widely studied condition on the spectrum. It affects approximately 1 in 133 people, a rate that has doubled in the U.S. every 15 years over the past 35 years. An estimate from the Center for Celiac Research puts gluten sensitivity at 6% of the U.S. population. With current interest in the human genome and microbiome, research is leading scientists to examine the relationship between the intestinal microbiome and gluten-related disorders. Currently the gluten-free diet is the only available treatment for gluten-related disorders.

World-renowned pediatric gastroenterologist, research scientist, and entreprenuer Alessio Fasano, M.D., founded the Center for Celiac Research in 1996. The Center offers state-of-the art research, clinical expertise and teaching for the diagnosis, treatment, and prevention of gluten-related disorders, including celiac disease, wheat allergy, and gluten sensitivity. Trained in Naples, Italy, as a pediatric gastroenterologist, Dr. Fasano was recruited to the University of Maryland School of Medicine in 1993 and founded its Division of Pediatric Gastroenterology and Nutrition. Puzzled by the absence of children exhibiting symptoms of celiac disease in the clinic, he resolved to uncover the mystery of missing American "celiacs." His perseverance in the face of skepticism about celiac disease in the U.S. eventually led to his publication of the groundbreaking study in 2003 that established the rate of the autoimmune disorder at one in 133 Americans.

In early 2013, Dr. Fasano was appointed Division Chief of Pediatric Gastroenterology and Nutrition at MassGeneral Hospital for Children. He brought the Center for Celiac Research to Boston, where he heads the Mucosal Immunology and Biology Research Center, based in Charlestown, and is Associate Chief for Basic, Clinical and Translational Research for the Department of Pediatrics at MassGeneral Hospital for Children. He is a Visiting Professor of Pediatrics at Harvard Medical School.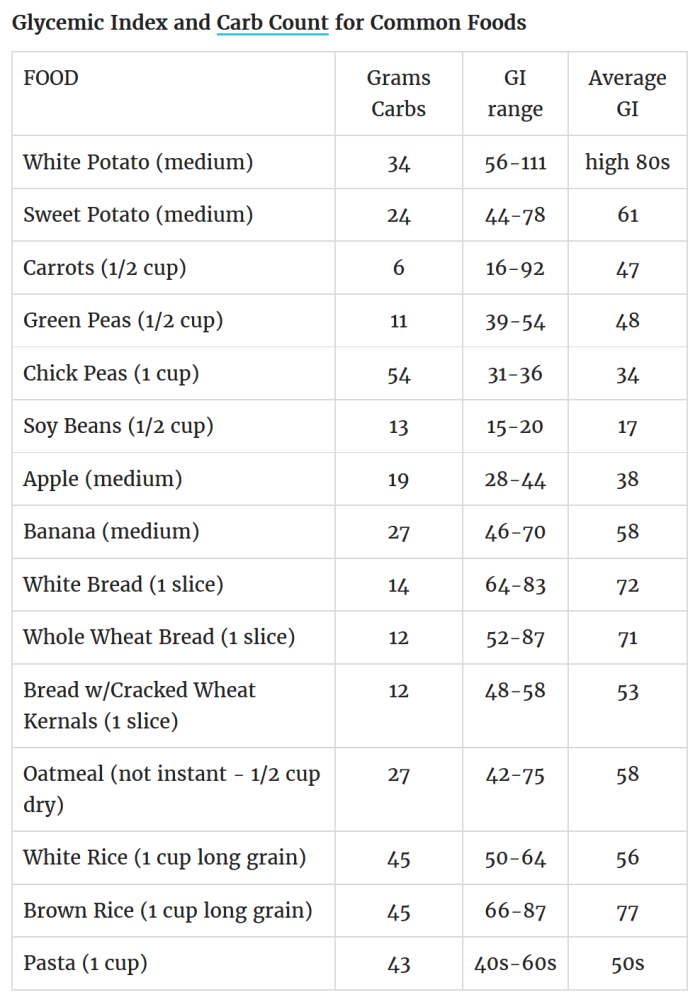 Dr. Mercola Interviews Dr. David Perlmutter, Author of Grain Brain
Natural health expert and Mercola.com founder Dr. Joseph Mercola interviews Dr. David Perlmutter about the implications of diet to Alzheimer's risk.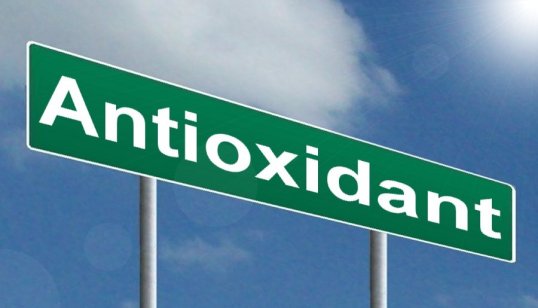 Here is a list of the Best Antioxidants and Free Radical Scavengers that you should be taking as dietary supplements daily as recommended by Dr David Perlmutter, author of 'Grain Brain':
Tumeric
DHA Omega 3
B complex vitamins (including Vitamin B12)

Vitamin C & D
Bacopa
Brocolli
Alpha-Lipoic acid 300 (ALA)
Ashwagandha
Resveratrol
Milk Thistle
Green Tea
Probiotics
Coenzyme Q10 (coq10)
These nutritional supplements reduce oxidative stress on your brain and body, thus protecting your health.

These other webpages below may also interest you, click to learn more about your health condition.

Health Assessment & Screening Packages

---
---
---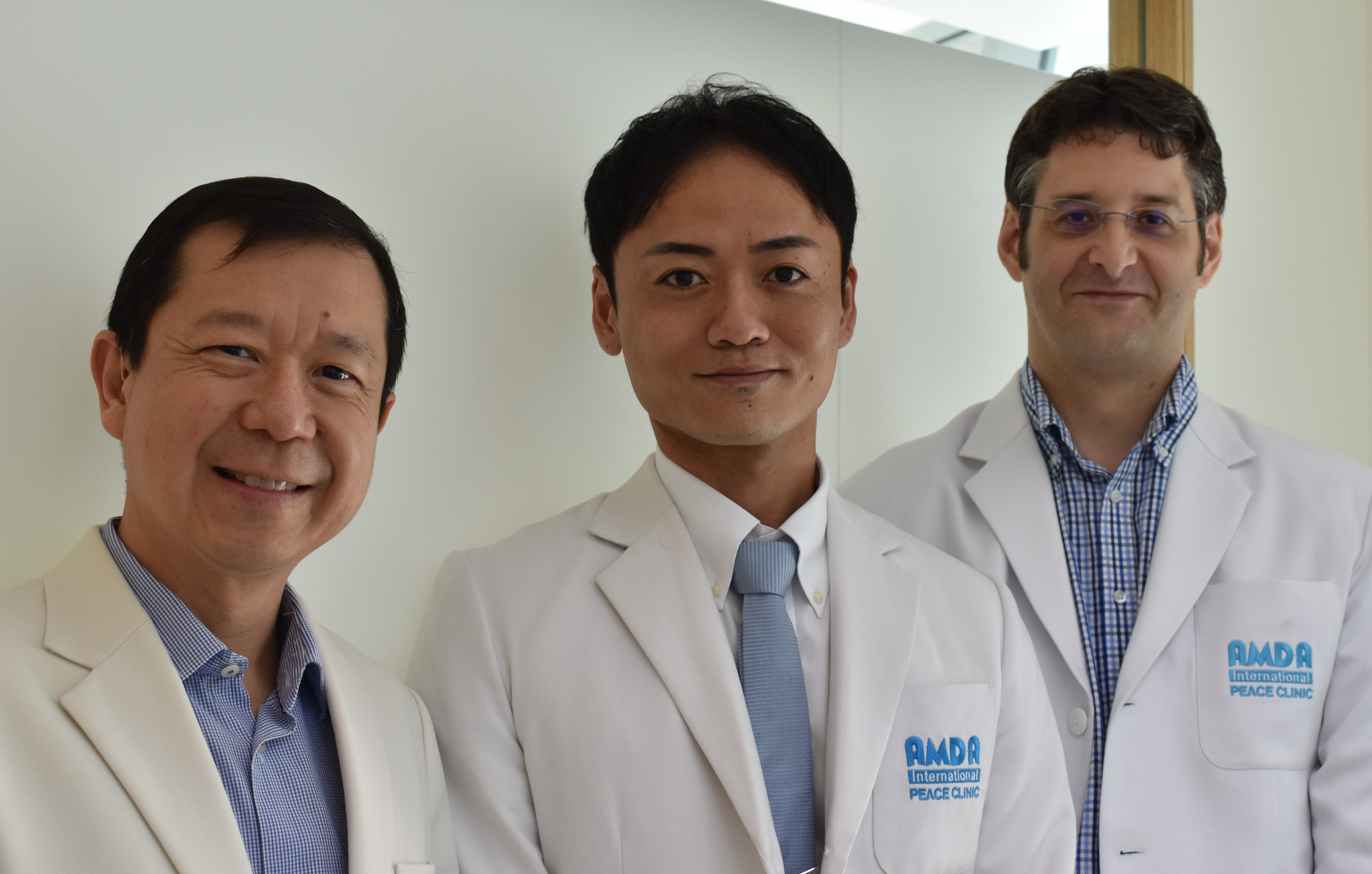 Our Medical Team

Dr Don Lau - Medical Director
Dr Timothy Hart - Resident Doctor
Fujiwara Takanori - Doctor of Chiropractic

---
The information provided in this website is for knowledge purposes only. It does not constitute medical advice.

Should you encounter any medical problem that you are unsure of, always consult your doctor or health care provider for assistance and medical advice.
Dr Don V H LAU   Chairperson of AMDA Singapore
MBBS (Monash), B.Med.Sc.(Hons) (Monash), Grad.Dip.Derm.(Wales,UK)

AMDA International Peace Clinic is a part of AMDA (Association of Medical Doctors of Asia). We are part of the network of AMDA Peace Clinics & Friendship Hospitals around the world. We dedicate part of our profits to AMDA's worldwide Emergency Disaster Aid Relief missions, Social Development projects and Vaccination programmes.
AMDA, founded in 1984 has carried out more than 200 medical missions, contributing medical expertise and supplies in 65 countries over the last 36 years. AMDA holds General Consultative Status with the United Nations Economic & Social Council (UN ECOSOC) since 1995.
AMDA International Chapters   Afghanistan Albania Bosnia & Herzegovina Bangladesh Bolivia Cambodia Canada Colombia Guyana Haiti Honduras India Indonesia Kazakhstan Korea Kosovo Malaysia Mongolia Nepal New Zealand Pakistan Peru Philippines Sakha Republic Singapore Sri Lanka Sudan Taiwan Uganda Vietnam Zambia