| | |
| --- | --- |
| Flu Subsidy Scheme eligible for Singaporeans & PRs (Pay subsidized rate of $10 for Consultation and Treatment) & Merdeka Generation /Pioneer Generation seniors (Pay subsidized rate of $5) for patients diagnosed with Acute Respiratory Infections (ARIs). Please make your appointment at Tel: 6694 1661. | |
| | |
| --- | --- |
| | AIPC is part of MOH's Swab & Go Home programme. Our clinic can carry out the COVID-19 Swab test for anyone who meets the MOH medical criteria. |
AIPC is part of the National Influenza Sentinel Surveillance programme with MOH. If you have a fever of > 38 degrees with a cough, our clinic is able to test for COVID-19. For children below 12 years old with clinical diagnosis of HFMD (eg fever, oral ulcers, rash), our clinic can test for Hand Foot & Mouth Disease (The tests are for surveillance purposes only).

Up to $400 per Medisave Account per year can be used for Vaccinations under the National Adult Immunisation Schedule - Influenza, Pneumococcal (PCV13/PPSV), Human Papillomavirus (HPV2/HPV4), Hepatitis B, Tetanus, Diphtheria & Pertussis (Tdap), Measles, Mumps & Rubella (MMR) and Varicella.
| | |
| --- | --- |
| | Fight against Dengue! |

AMDA International Peace Clinic, in collaboration with NEA will be giving away a FREE bottle of Mosquito Repellent each to AMDA clinic patients. While stocks last! Make your appointment at Tel: 6694 1661.
---
Diarrhoea - Acute Diarrhoea in Adults
What is Diarrhoea?

Diarrhoea is the passage of many loose, watery, offensive bowel movements. It is a symptom, not a disease. It is usually associated with colic-type abdominal pain and vomiting.
What are the Causes of Diarrhoea?
Diarrhoea usually is caused by a viral or a bacterial infection. Most episodes last for such a short time that a search for the cause is not necessary. However, if it last for 12 hours or longer, medical attention is needed.
Uncommon infections to be excluded are typhoid and food poisoning as well as parasite infestations with Giardia lamblia and amoebae. If you have diarrhoea on returning from overseas, it must be checked out.
Other possible causes are acute appendicitis, rich food, alcohol, emotional upset and excess vitamin C.
What is the Treatment for Diarrhoea?
Rest
Your bowel needs a rest and so do you. It is best to reduce your normal activities until the diarrhoea has stopped.
Diet - How to Stop Diarrhoea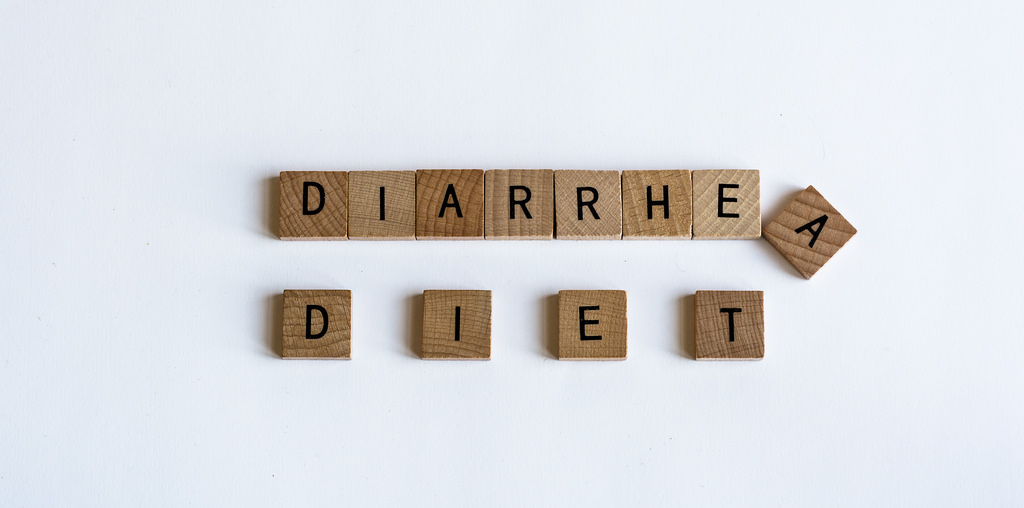 It is vital that you starve but drink small amounts of clear fluids such as water, tea, lemonade and yeast extract (e.g. Marmite) until the diarrhoea settles. Then eat low-fat foods such as stewed apples, rice (boiled in water), soups, poultry, boiled potatoes, mashed vegetables, dry toast or bread, biscuits, most canned fruits, jam, honey, jelly, dried skim milk or condensed milk (reconstituted with water).
Avoid alcohol, coffee, strong tea, fatty foods, fried foods, spicy foods, raw vegetables, raw fruit (especially with hard skins), Chinese food, whole-grain cereals and cigarette smoking.
On the third day introduce dairy produce such as a small amount of milk in tea or coffee and little butter or margarine on toast. Add also grilled lean meat and fish (either grilled or steamed).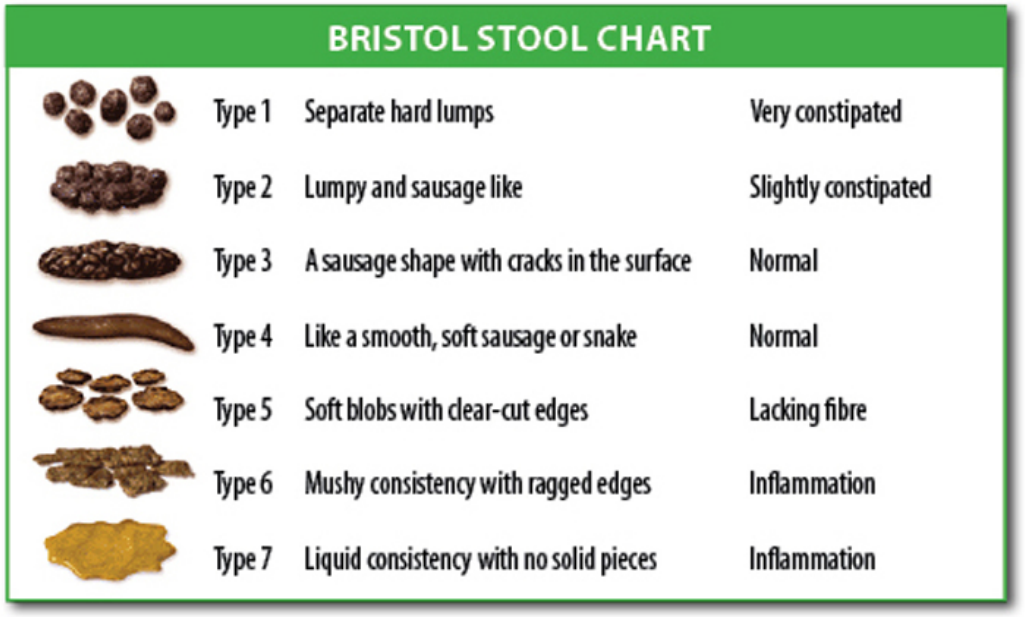 Medication
Diarrhoea usually settles without the need for medicine. If it is socially embarrassing, kaolin-based preparations can help.
Antibiotics should be avoided unless directed by your doctor.
---
Health Assessment & Screening Packages

---
Symptoms of COVID-19
Symptoms may appear 2-14 days after exposure to the virus.
People with these symptoms may have COVID-19:
Cough

Shortness of breath or difficulty breathing

Fever

Chills

Muscle pain (

Myalgia

)

Sore throat

Headache

Fatigue

Nasal Congestion

New loss of taste or smell

Nausea / Vomiting

Diarrhoea

Reduce your risk of getting sick with COVID-19
Make sure your vaccinations are up-to-date. People older than 65 years, and those with many underlying conditions, such as those who are immunocompromised or with significant liver disease, are recommended to receive vaccinations against influenza (Flu 2020) and pneumococcal disease (PCV).
Do not delay getting medical care for your underlying condition because of COVID-19. AMDA International Peace Clinic has contingency MOH infection prevention protocols to protect you from getting COVID-19 if you need care for your underlying condition.
Continue your medications and do not change your treatment plan without talking to your doctor.

Make sure that you have at least a two-week supply of your chronic disease medications

.

Call AMDA @ Tel: 6694 1661 for a medical appointment if you have any concerns about your underlying medical conditions or if you get sick. AMDA is a PHPC-accredited medical clinic. Under the MOH Swab & Go Home programme, our doctors can do a COVID-19 PCR Swab test if you meet the MOH medical crtieria.
Why the Flu Vaccination is Important
during the COVID-19 Pandemic

- Influenza 2020 Vaccine

The latest 2020 Influenza Vaccine is now available. It protects against the Flu 2020 and H1N1 Viruses. In the event that a person displays flu-like symptoms after the Flu vaccination, both Flu 2020 and H1N1 may be excluded in his diagnosis, and treatment can be sought quickly should the patient have contracted COVID-19.
Ministry of Health Safety protocols are adhered to at all times for the safe vaccination of you and your family.
* Latest COVID-19 Updates & Health Tips
SARS-CoV-2 virus infection of various Human tissues through ACE2 Receptors in the COVID-19 Pandemic
Tissues most affected besides the Lungs are the Small intestines, Testis, Kidney etc (in descending order).


Researchers are presently trying to identify the factors that differentiate an asymptomatic COVID patient from a COVID ICU patient who develops complications or dies from the infection. The SARS-CoV-2 virus has been shown to infect a wide variety of human tissues due to the ACE2 expression in the human host cell receptor.

This may explain the common symptoms of COVID-19 such as diarrhoea, loss of smell and taste. It may also explain patients with the worst infections have comorbidities like hypertension, diabetes, cardiovascular disease, cancer etc

(Ref : https://idpjournal.biomedcentral.com/articles/10.1186/s40249-020-00662-x)

As shown in the most current research, Vitamin C and Zinc complex has been found to bring down the viral load in COVID patients (Ref: Nutrients. 2020 Apr 23;12(4). pii: E1181. doi: 10.3390/nu12041181 Optimal Nutritional Status for a Well-Functioning Immune System Is an Important Factor to Protect against Viral Infections)
---
Singapore is free from vaccine-preventable diseases like poliomyelitis, diphtheria, tetanus and pertussis (whooping cough) because of our successful immunisation progamme.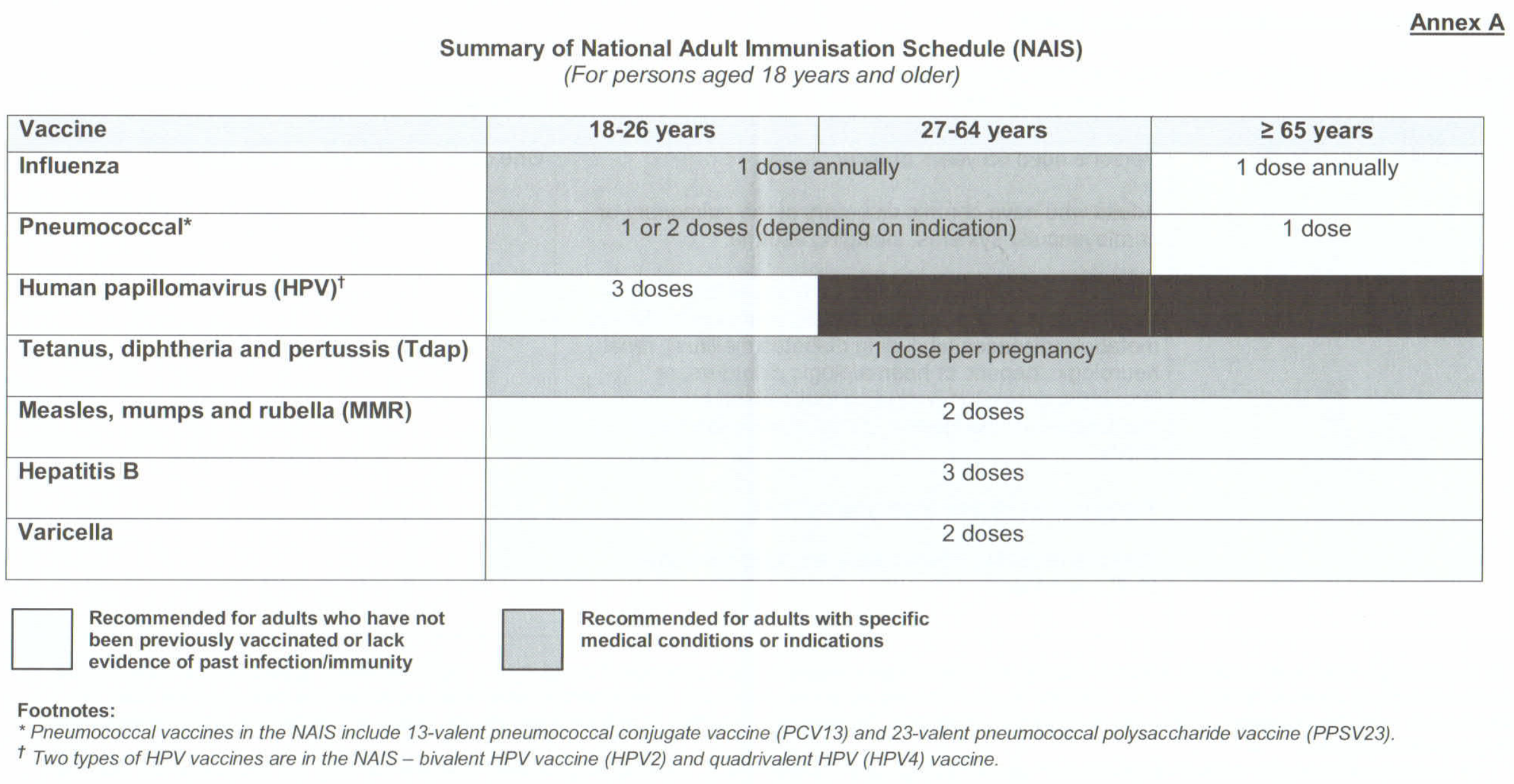 Up to $400 per Medisave Account per year can be used for Vaccinations under the National Adult Immunisation Schedule - Influenza, Pneumococcal (PCV13/PPSV), Human Papillomavirus (HPV2/HPV4), Hepatitis B, Tetanus, Diphtheria & Pertussis (Tdap), Measles, Mumps & Rubella (MMR) and Varicella.
National Adult Immunisation Schedule (NAIS) Singapore @ AMDA International Peace Clinic. Make your vaccination appointment at Tel: 6694 1661.

---
These other webpages below may also interest you, click to learn more about your health condition.

Healthy Diets for Optimal Health

---
Diarrhea Treatment, Learn what is Gastroenteritis, Management of Irritable Bowel Syndrome & Heartburn or GERD

---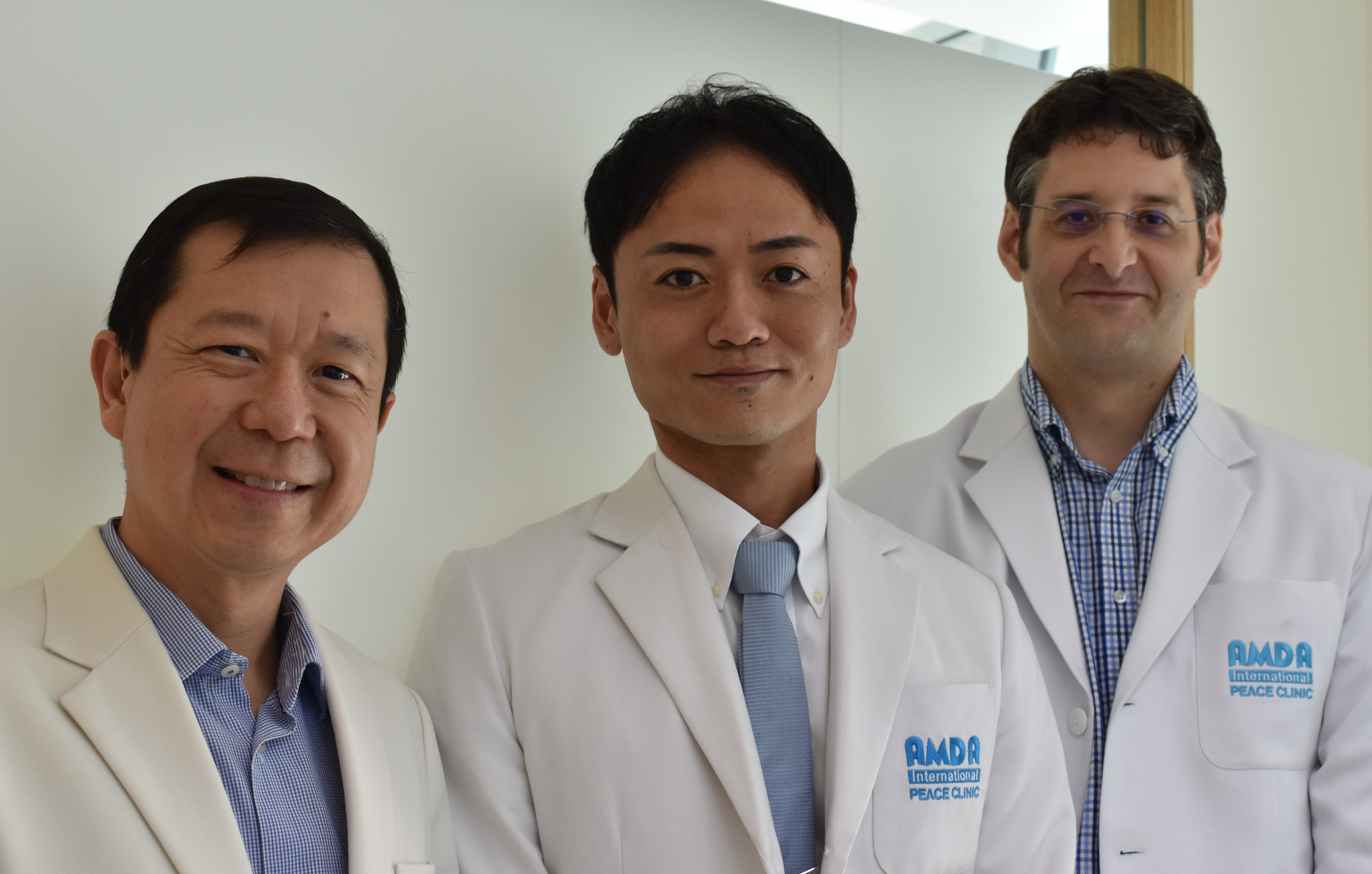 Our Medical Team

Dr Don Lau - Medical Director
Dr Timothy Hart - Resident Doctor
Fujiwara Takanori - Doctor of Chiropractic

Robert Waldinger | TED Talks - What Makes a Good Life? Lessons from the Longest Study on Happiness

What keeps us happy and healthy as we go through life? If you think it's fame and money, you're not alone – but, according to psychiatrist Robert Waldinger, you're mistaken. As the director of 75-year-old study on adult development, Waldinger has unprecedented access to data on true happiness and satisfaction. In this talk, he shares three important lessons learned from the study as well as some practical, old-as-the-hills wisdom on how to build a fulfilling, long life.

The information provided in this website is for knowledge purposes only. It does not constitute medical advice.

Should you encounter any medical problem that you are unsure of, always consult your doctor or health care provider for assistance and medical advice.
Dr Don V H LAU   Chairperson of AMDA Singapore
MBBS (Monash), B.Med.Sc.(Hons) (Monash), Grad.Dip.Derm.(Wales,UK)

AMDA International Peace Clinic is a part of AMDA (Association of Medical Doctors of Asia). We are part of the network of AMDA Peace Clinics & Friendship Hospitals around the world. We dedicate part of our profits to AMDA's worldwide Emergency Disaster Aid Relief missions, Social Development projects and Vaccination programmes.
AMDA, founded in 1984 has carried out more than 200 medical missions, contributing medical expertise and supplies in 65 countries over the last 36 years. AMDA holds General Consultative Status with the United Nations Economic & Social Council (UN ECOSOC) since 1995.
AMDA International Chapters   Afghanistan Albania Bosnia & Herzegovina Bangladesh Bolivia Cambodia Canada Colombia Guyana Haiti Honduras India Indonesia Kazakhstan Korea Kosovo Malaysia Mongolia Nepal New Zealand Pakistan Peru Philippines Sakha Republic Singapore Sri Lanka Sudan Taiwan Uganda Vietnam Zambia