Latest Influenza Vaccine Available now
Protects against Flu 2020 and H1N1 Viruses
Make a Vaccination Appointment at Tel : 6694 1661
* Limited Stocks / While stocks last

| | |
| --- | --- |
| Flu Subsidy Scheme eligible for Singaporeans & PRs (Pay subsidied rate of $10 for Consultation and Treatment) & Merdeka Generation /Pioneer Generation seniors (Pay subsidised rate of $5) for patients diagnosed with Acute Respiratory Infections (ARIs). Please make your appointment at Tel: 6694 1661. | |
AIPC is part of the National Influenza Sentinel Surveillance programme with MOH. If you have a fever of > 38 degrees with a cough, our clinic is able to test for COVID-19. For children below 12 years old with clinical diagnosis of HFMD (eg fever, oral ulcers, rash), our clinic can test for Hand Foot & Mouth Disease.

---
Health Screening Package
- Basic Screening Plan

| | |
| --- | --- |
| | Is a full body check-up for you, now that you have reached a certain milestone in life? Absolutely! All men and women should have a medical screening done regularly even when you feel perfectly fine. You can detect any health conditions and diseases or detect any cancer markers early, enabling you to get treatment earlier, increasing your chances of overcoming the illness. |
Learn more about our affordable Health Screening & Blood test packages here.

---
Basic Screening Plan for Regular health check - S$200

- Present complaints (if any) / Full history taking including past medical, family, social & drug history
- Review of entire body system
- Biometrics Parameters (Blood pressure / Body Mass Index or BMI / Height & Weight / Visual Acuity check)

    Laboratory Analysis & Other Investigations
- Urine analysis (Urine FEME- Full Examination, Microscopic Examination)

- Full Blood Count & Detailed Haematology ESR: Complete Haematological parameters profile / Blood Tests (Haemoglobin/ White Blood Cell/ Differential Count/ PCV/ Platelets/ Red Blood Cell/ Red Cell Indices: MCV, MCH, MCHC/ Peripheral Blood Film: PBF/ Erythrocyte Sedimentation Rate or ESR)
- Biochemistry (uric acid for Gout)
- Diabetes screen (Fasting Blood Glucose)

- Coronary Risk: Detailed Lipid/Cholesterol profile (Total Cholesterol/ Cholesterol HDL/ Cholesterol LDL/ HDL Ratio/ Triglycerides)
- Venereal disease screening/ Syphilis Screen/VD Screen (Syphilis TP Ab Screen)/ VDRL (RPR) & TPPA (if Syphilis TP Ab screen is reactive)
- Hepatitis Bs Ab/Ag screening (Hepatitis Bs Antigen/ Hepatitis Bs Antibody)
-  Detailed liver function test / Liver Screen (Bilirubin/ Protein/ Albumin/ Globulin/ A/G Ratio/ SGPT / SGOT / Alkaline Phosphatase/ GGT)
- Stool analysis (Stool Occult Blood)
  Basic kidney function test / Kidney Screen (Urea/ Creatinine/ Urine Microalbumin/Creatinine Ratio)
    Electrocardiogram
    Chest X-ray
    Medical review & Counselling by our doctor 
- Discussion and interpretation of physical findings and laboratory results
- Recommendations and health education by our doctor
- Medical follow-up and direct referrels to other specialists' services if necessary

---
Healthy Diets for Optimal Health

---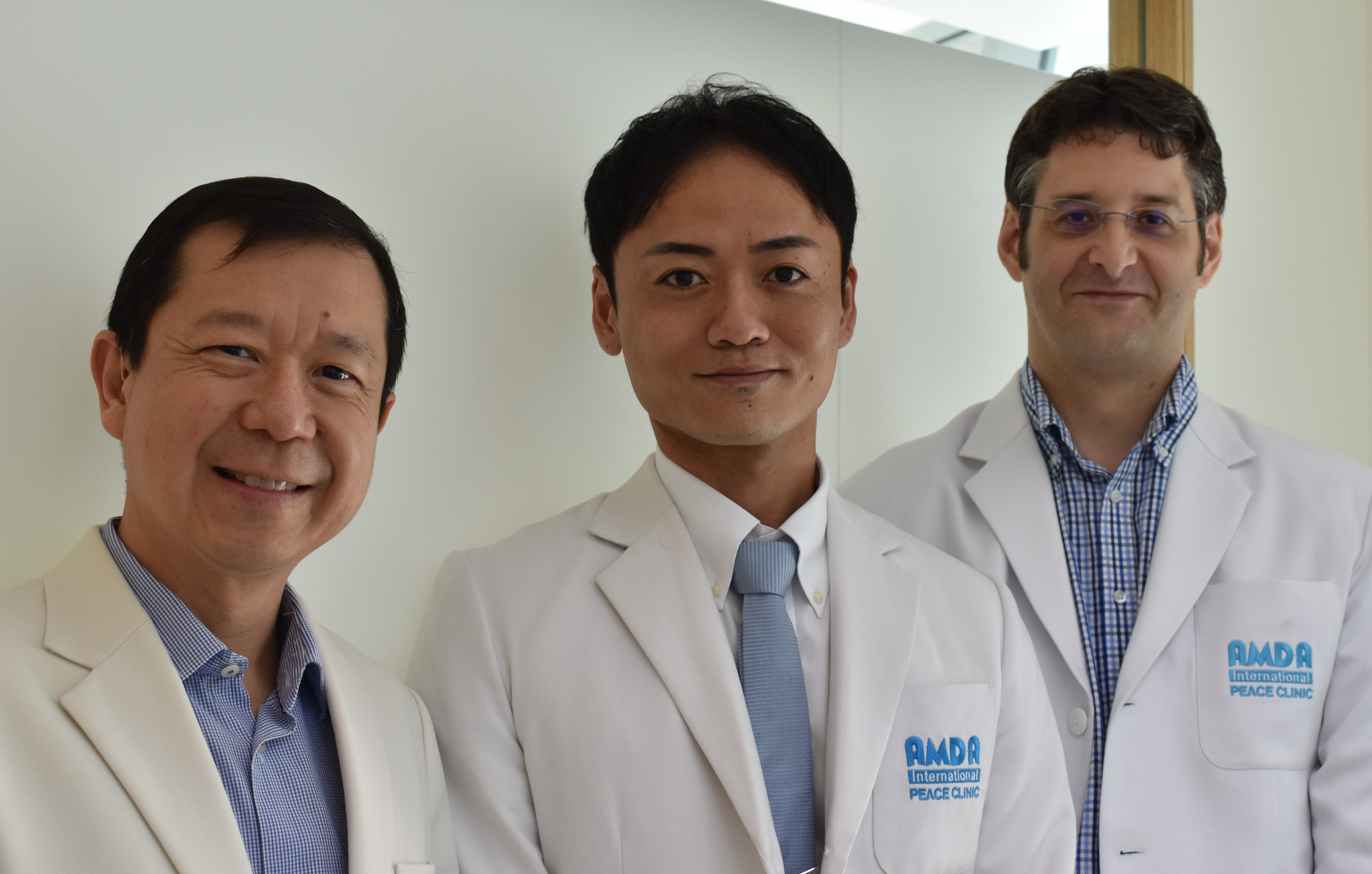 Our Medical Team

Dr Don Lau - Medical Director
Dr Timothy Hart - Resident Doctor
Fujiwara Takanori - Doctor of Chiropractic

---
What causes wellness | Sir Harry Burns | TEDxGlasgow
How can meaning and purpose contribute to one's wellbeing? Sir Harry Burns explores the concept of salutogenesis and the impact it has on the most disadvantaged members of our community.

As the former Chief Medical Officer (CMO) for Scotland, the Scottish Government's Principal Medical Adviser and Head of the Scottish Medical Civil Service, Sir Harry is dedicated to improving people's health and social well being.

In 1994, he became Director of Public Health for Greater Glasgow Health board, a position he occupied until 2005. During this time, he continued research into the problems of social determinants of health, and later in 1998, was lead clinician in Scotland for cancer care.
---
These other webpages below may also interest you, click to learn more about your health condition.

Health Assessment & Screening Packages

---
---
The information provided in this website is for knowledge purposes only. It does not constitute medical advice.

Should you encounter any medical problem that you are unsure of, always consult your doctor or health care provider for assistance and medical advice.
Dr Don V H LAU   Chairperson of AMDA Singapore
MBBS (Monash), B.Med.Sc.(Hons) (Monash), Grad.Dip.Derm.(Wales,UK)

AMDA International Peace Clinic is a part of AMDA (Association of Medical Doctors of Asia). We are part of the network of AMDA Peace Clinics & Friendship Hospitals around the world. We dedicate part of our profits to AMDA's worldwide Emergency Disaster Aid Relief missions, Social Development projects and Vaccination programmes.
AMDA, founded in 1984 has carried out more than 200 medical missions, contributing medical expertise and supplies in 65 countries over the last 36 years. AMDA holds General Consultative Status with the United Nations Economic & Social Council (UN ECOSOC) since 1995.
AMDA International Chapters   Afghanistan Albania Bosnia & Herzegovina Bangladesh Bolivia Cambodia Canada Colombia Guyana Haiti Honduras India Indonesia Kazakhstan Korea Kosovo Malaysia Mongolia Nepal New Zealand Pakistan Peru Philippines Sakha Republic Singapore Sri Lanka Sudan Taiwan Uganda Vietnam Zambia