| | |
| --- | --- |
| Flu Subsidy Scheme eligible for Singaporeans & PRs (Pay subsidized rate of $10 for Consultation and Treatment) & Merdeka Generation /Pioneer Generation seniors (Pay subsidized rate of $5) for patients diagnosed with Acute Respiratory Infections (ARIs). Please make your appointment at Tel: 6694 1661. | |
| | |
| --- | --- |
| | AIPC is part of MOH's Swab & Go Home programme. Our clinic can carry out the COVID-19 Swab test for anyone who meets the MOH medical criteria. |
AIPC is part of the National Influenza Sentinel Surveillance programme with MOH. If you have a fever of > 38 degrees with a cough, our clinic is able to test for COVID-19. For children below 12 years old with clinical diagnosis of HFMD (eg fever, oral ulcers, rash), our clinic can test for Hand Foot & Mouth Disease (The tests are for surveillance purposes only).

Up to $400 per Medisave Account per year can be used for Vaccinations under the National Adult Immunisation Schedule - Influenza, Pneumococcal (PCV13/PPSV), Human Papillomavirus (HPV2/HPV4), Hepatitis B, Tetanus, Diphtheria & Pertussis (Tdap), Measles, Mumps & Rubella (MMR) and Varicella.
| | |
| --- | --- |
| | Fight against Dengue! |

AMDA International Peace Clinic, in collaboration with NEA will be giving away a FREE bottle of Mosquito Repellent each to AMDA clinic patients. While stocks last! Make your appointment at Tel: 6694 1661.
---
Ear: Otitis Externa
WHAT IS NORMAL?
The outer ear canal is a tunnel that runs from the ear hole to the eardrum. It is about 3 cm long and is lined with normal skin containing hairs and glands that produce wax. The outer ear canal is a blind, closed tunnel and normally drains only through the ear hole.
WHAT IS OTITIS EXTERNA?
Otitis externa is a condition in which the skin lining the outer ear canal becomes red and swollen due to infection. This infection occurs commonly because of water entering the ear canal and it is sometimes referred to as swimmer's ear. In the tropics, the heat and high humidity cause to people to perspire excessively in summer, and this moisture may also play a part in otitis externa or tropical ear.
WHAT ARE THE SYMPTOMS?
Pain and tenderness of the ear canal are typical, and in severe cases the pain and tenderness may spread to the outer ear and surrounding skin. Other symptoms include discharge from the outer ear canal, itching and reduced hearing.
WHY DOES IT OCCUR?
Water entering the outer ear canal can drain only through the ear hole. The outer ear canal is horizontal and curved; it may contain wax. Water may not drain freely and can cause skin to become soggy, so allowing bacteria or fungi, normally present on the skin, to cause infection.
WHO IS MORE PRONE TO OTITIS EXTERNA?
You are more likely to suffer from otitis media if your outer ear canal is narrow or long, or if the skin lining the canal is in a poor condition, that is, if it is not waterproofed by the wax and is wet by regular swimming. Incidentally, chlorinated fresh water is more damaging than salt water.
The skin lining will deteriorate too if it is prone to dermatitis or eczema and if exposed to chemicals, example hair shampoo, hair dyes, and ear ointments. The ear canal can be damaged by attempting to clean it with a hairpin.

WHAT IS THE TREATMENT?
The basis of successful treatment is to clean the canal and keep it empty and dry. In mild cases your Dr will treat the infection by cleaning the outer ear canal using suction or a probe and then prescribing cream to insert several times a day. The ear cream is used about 5 days and contains chemicals that kill bacteria or fungus causing the infection.
If the infection is severe and the outer ear canal is swollen, the Dr may insert a cotton wick coated with the healing cream into the ear canal.
HOW CAN OTITIS EXTERNA BE PREVENTED?
You can take a number of steps to prevent otitis externa. Among them are:
Avoid getting water into your ear

If water enters, shake it out or use Aquaear drops

Use moulded earplugs or a bathing cap when swimming

Use earplugs or a cap when showering

Use earplugs when washing your hair

Coat cottonwool with Vaseline petroleum jelly before insertion in ears

Avoid poking objects such as hairpins and cotton buds in the ear to clean the canal.
The ear usually cleans itself naturally. Do not attempt to clean it and risk infection of the canal or damage to the eardrum. If you have a problem, contact your Dr for advice and treatment.
---
Why the Flu Vaccination is Important
during the COVID-19 Pandemic

- Influenza 2020 Vaccine

The latest 2020 Influenza Vaccine is now available. It protects against the Flu 2020 and H1N1 Viruses. In the event that a person displays flu-like symptoms after the Flu vaccination, both Flu 2020 and H1N1 may be excluded in his diagnosis, and treatment can be sought quickly should the patient have contracted COVID-19.
Ministry of Health Safety protocols are adhered to at all times for the safe vaccination of you and your family.
* Latest COVID-19 Updates & Health Tips
Do You Belong in any of the Flu High Risk Groups?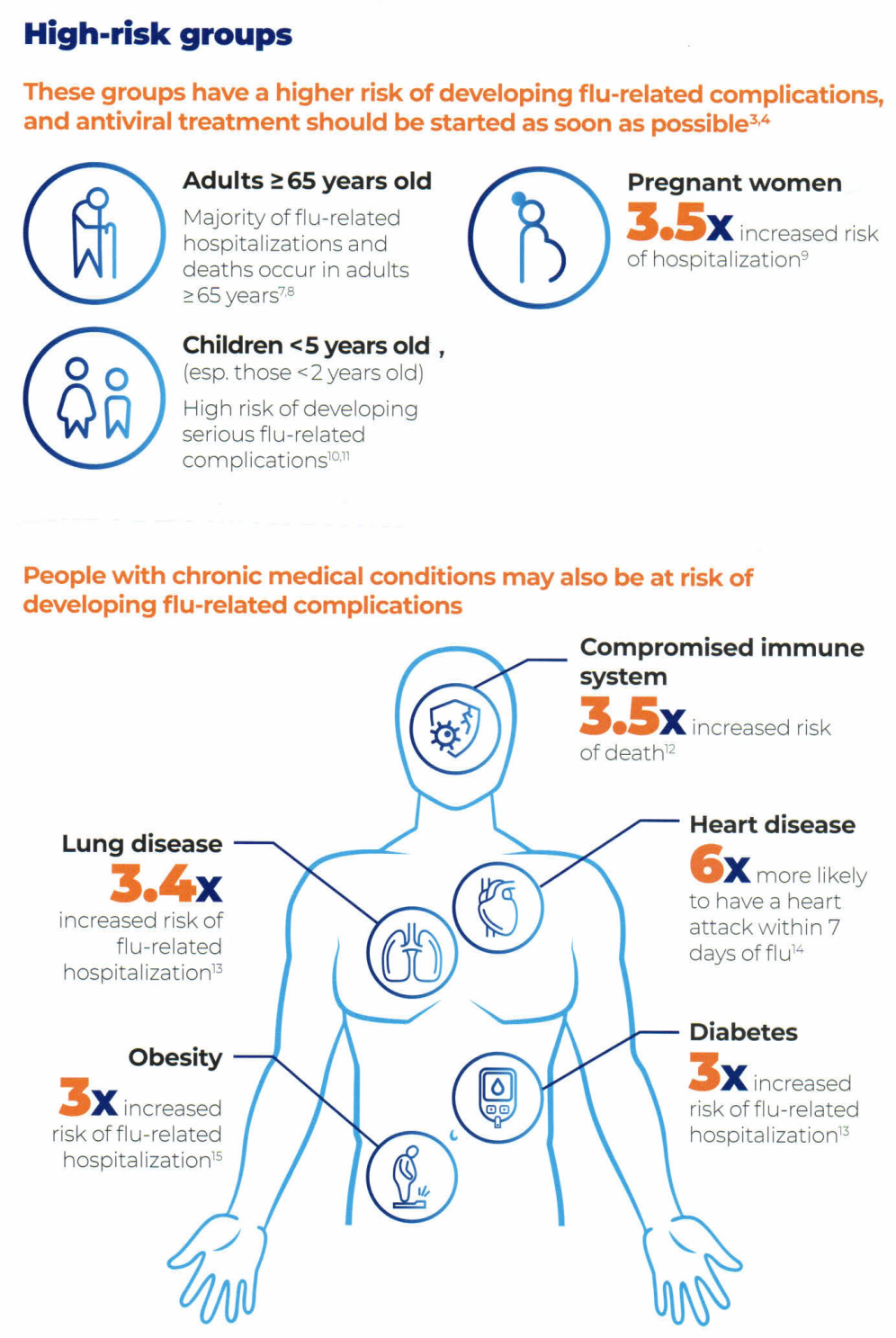 ---
Singapore is free from vaccine-preventable diseases like poliomyelitis, diphtheria, tetanus and pertussis (whooping cough) because of our successful immunisation progamme.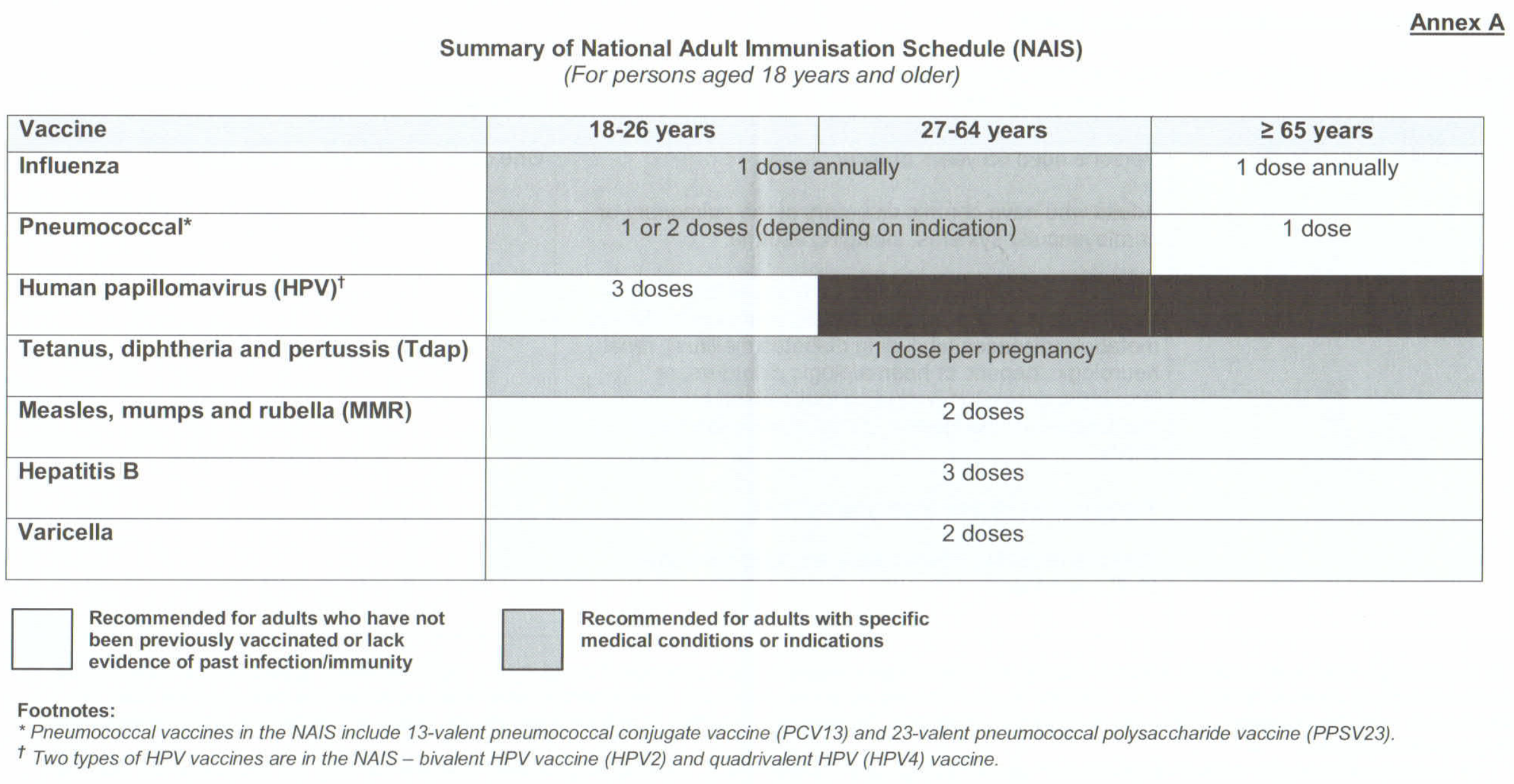 Up to $400 per Medisave Account per year can be used for Vaccinations under the National Adult Immunisation Schedule - Influenza, Pneumococcal (PCV13/PPSV), Human Papillomavirus (HPV2/HPV4), Hepatitis B, Tetanus, Diphtheria & Pertussis (Tdap), Measles, Mumps & Rubella (MMR) and Varicella.
National Adult Immunisation Schedule (NAIS) Singapore @ AMDA International Peace Clinic. Make your vaccination appointment at Tel: 6694 1661.

---
Health Assessment & Screening Packages

---
These other webpages below may also interest you, click to learn more about your health condition.

Eye & Ear Problems

---
---
Dermatology Problems - Acne, Dry Skin, Warts, Corns & Calluses on Feet

---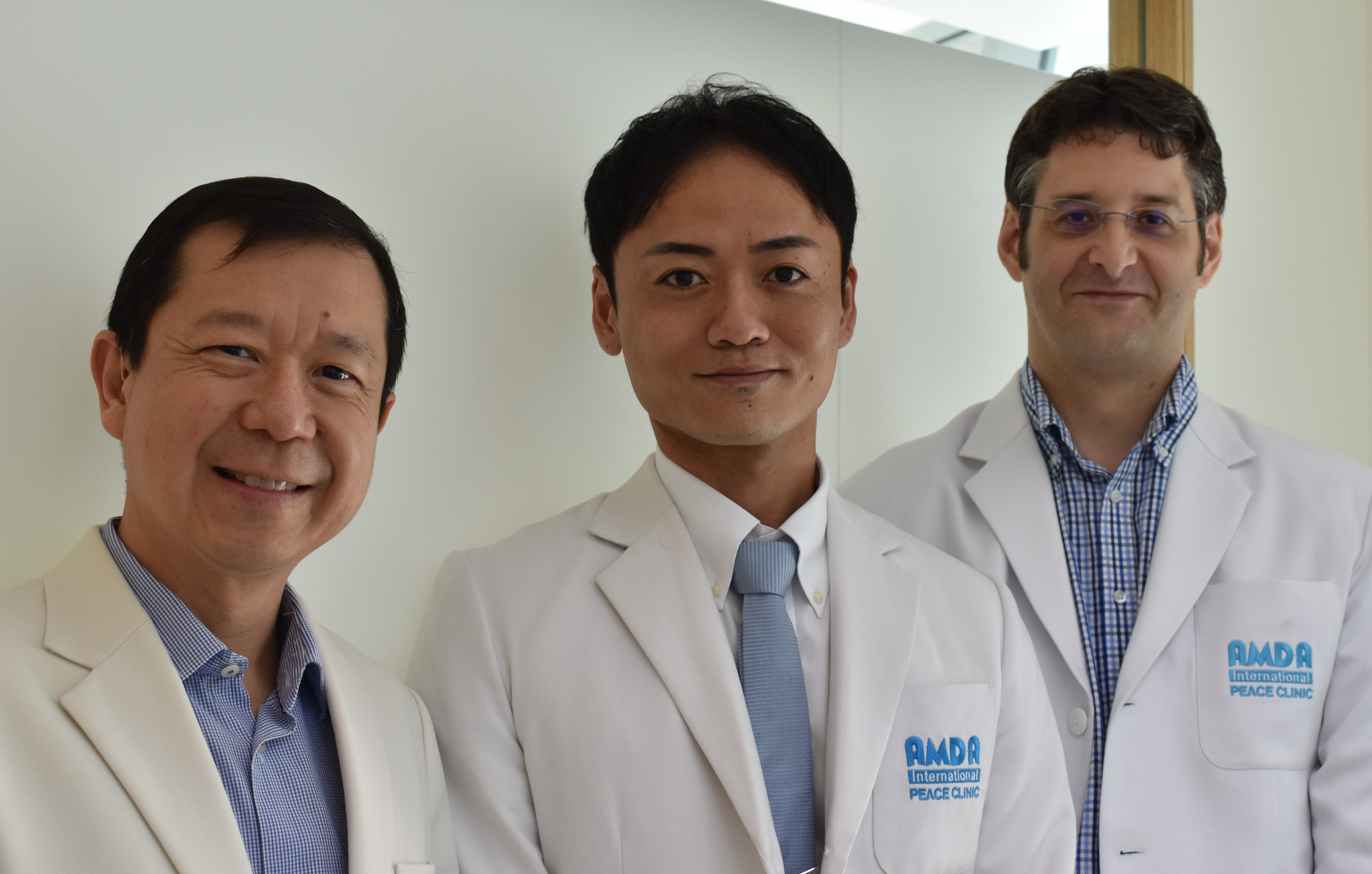 Our Medical Team

Dr Don Lau - Medical Director
Dr Timothy Hart - Resident Doctor
Fujiwara Takanori - Doctor of Chiropractic

The information provided in this website is for knowledge purposes only. It does not constitute medical advice.

Should you encounter any medical problem that you are unsure of, always consult your doctor or health care provider for assistance and medical advice.
Dr Don V H LAU   Chairperson of AMDA Singapore
MBBS (Monash), B.Med.Sc.(Hons) (Monash), Grad.Dip.Derm.(Wales,UK)

AMDA International Peace Clinic is a part of AMDA (Association of Medical Doctors of Asia). We are part of the network of AMDA Peace Clinics & Friendship Hospitals around the world. We dedicate part of our profits to AMDA's worldwide Emergency Disaster Aid Relief missions, Social Development projects and Vaccination programmes.
AMDA, founded in 1984 has carried out more than 200 medical missions, contributing medical expertise and supplies in 65 countries over the last 36 years. AMDA holds General Consultative Status with the United Nations Economic & Social Council (UN ECOSOC) since 1995.
AMDA International Chapters   Afghanistan Albania Bosnia & Herzegovina Bangladesh Bolivia Cambodia Canada Colombia Guyana Haiti Honduras India Indonesia Kazakhstan Korea Kosovo Malaysia Mongolia Nepal New Zealand Pakistan Peru Philippines Sakha Republic Singapore Sri Lanka Sudan Taiwan Uganda Vietnam Zambia