| | |
| --- | --- |
| Flu Subsidy Scheme eligible for Singaporeans & PRs (Pay subsidized rate of $10 for Consultation and Treatment) & Merdeka Generation /Pioneer Generation seniors (Pay subsidized rate of $5) for patients diagnosed with Acute Respiratory Infections (ARIs). Please make your appointment at Tel: 6694 1661. | |
| | |
| --- | --- |
| | AIPC is part of MOH's Swab & Go Home programme. Our clinic can carry out the COVID-19 Swab test for anyone who meets the MOH medical criteria. |
AIPC is part of the National Influenza Sentinel Surveillance programme with MOH. If you have a fever of > 38 degrees with a cough, our clinic is able to test for COVID-19. For children below 12 years old with clinical diagnosis of HFMD (eg fever, oral ulcers, rash), our clinic can test for Hand Foot & Mouth Disease (The tests are for surveillance purposes only).

Up to $400 per Medisave Account per year can be used for Vaccinations under the National Adult Immunisation Schedule - Influenza, Pneumococcal (PCV13/PPSV), Human Papillomavirus (HPV2/HPV4), Hepatitis B, Tetanus, Diphtheria & Pertussis (Tdap), Measles, Mumps & Rubella (MMR) and Varicella.
| | |
| --- | --- |
| | Fight against Dengue! |

AMDA International Peace Clinic, in collaboration with NEA will be giving away a FREE bottle of Mosquito Repellent each to AMDA clinic patients. While stocks last! Make your appointment at Tel: 6694 1661.
---
What is Hepatitis B?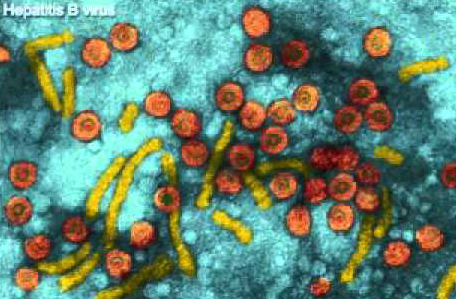 Hepatitis B is a virus that infects the liver. It is very infectious, more so than the AIDS virus.
HOW SERIOUS IS THE PROBLEM?
It is very epidemic in some parts of the world and is now on the increase in the world.
Most people with hepatitis recover, although some have a long and serious illness. It may be fatal in people who get cirrhosis or cancer of the liver from it. 5- 10% of sufferers become carriers.
WHAT IS A HEPATITIS B CARRIER?
A carrier is a person who has not been able to get rid of the virus from his or her body. Carriers are a risk to other people and have a responsibility to tell dentists, doctors and other people about this. The doctor will advise on how to cope.
WHAT ARE THE SYMPTOMS OF HEPATITIS B?
This depends on whether the attack of hepatitis is acute or chronic. The acute attack produces a flu- like illness and yellow skin, jaundice. The chronic form comes on slowly and is more serious. It may take months from the time you get the virus until the illness develops. Some people may never have symptoms.
HOW IS HEPATITIS B SPREAD?
The virus is carried in all body fluids: blood, saliva, semen, and vaginal secretions, breast milk, tears and perspiration. It is usually picked up by absorption of infected blood through cuts and sores in the skin, by sexual intercourse or by sharing infected items such as razor blades, toothbrushes, needles, and syringes. Procedures such as ear piercing and tattooing can also spread it. The commonest ways are through intravenous drug use and sexual intercourse with carriers.
WHO ARE AT HIGHEST RISK OF HEPATITIS B?
I

ntravenous drug users

M

ale homosexuals

Heterosexuals and bisexuals with multiple sex partners

Prostitutes

Prisoners and other institutionalised people

Certain ethnic groups

Healthcare workers

Babies born to carrier mothers

Children in kindergartens and schools, especially where exposed to a variety of people
IS THERE A HEPATITIS B CURE?
There is no cure, but it can be prevented

Prevention is the only cure

This is done by good hygiene and vaccination
GOOD HYGIENE
Do not share personal item

Use a condom for sex

Be careful not to get another's blood on cuts or wounds

Do not share needles
VACCINATIONS
This involves a course of 3 injections
WHAT IS THE TREATMENT FOR HEPATITIS B?
Carriers should follow the 'good hygiene' guidelines. They should eat a normal healthy diet and reduce any alcohol to no more than one standard drink per day. If there is a liver damage, interferon may be prescribed.
REMEMBER:
1.      A BLOOD TEST CAN TELL WHETHER YOU HAVE IMMUNITY OR ARE A CARRIER
2.      TALK TO YOUR DOCTOR ABOUT THE PREVENTION OF HEPATITIS B
Groups at Higher Risk for Severe Illness in a COVID-19 Infection
Comorbidities & Underlying Health Conditions in COVID-19 Patients with Complications
·       Hypertension
·       Diabetes mellitus
·       Cerebrovascular disease
·       Cardiovascular disease
·       Chronic lung disease (COPD)
·       Chronic Kidney disease
·       Asthma
·       Dementia
·       Chronic Neurological Disorder
·       Cancer
·       Rheumatological Disorder
·       Obesity
·       Smoking
·       Chronic Hematologic disease / Haemoglobin Disorders
·       Liver disease / Hepatitis B Infection
·       Malnutrition
·       Immunodeficiency / Immunocompromised eg HIV AIDS
·       People aged 65 and older
(Ref: https://www.nature.com/articles/s41430-020-0642-3.pdf, Dailymail.co.uk, https://pubmed.ncbi.nlm.nih.gov/32320003/, Comorbidity and its impact on 1590 patients with Covid-19 in China: A Nationwide Analysis https://erj.ersjournals.com/content/early/2020/03/17/13993003.00547-2020

Reduce your risk of getting sick with COVID-19
Make sure your vaccinations are up-to-date. People older than 65 years, and those with many underlying conditions, such as those who are immunocompromised or with significant liver disease, are recommended to receive vaccinations against influenza (Flu 2020) and pneumococcal disease (PCV).
Do not delay getting medical care for your underlying condition because of COVID-19. AMDA International Peace Clinic has contingency MOH infection prevention protocols to protect you from getting COVID-19 if you need care for your underlying condition.
Continue your medications and do not change your treatment plan without talking to your doctor.

Make sure that you have at least a two-week supply of your chronic disease medications

.

Call AMDA @ Tel: 6694 1661 for a medical appointment if you have any concerns about your underlying medical conditions or if you get sick. AMDA is a PHPC-accredited medical clinic. Under the MOH Swab & Go Home programme, our doctors can do a COVID-19 PCR Swab test if you meet the MOH medical crtieria.
---
Singapore is free from vaccine-preventable diseases like poliomyelitis, diphtheria, tetanus and pertussis (whooping cough) because of our successful immunisation progamme.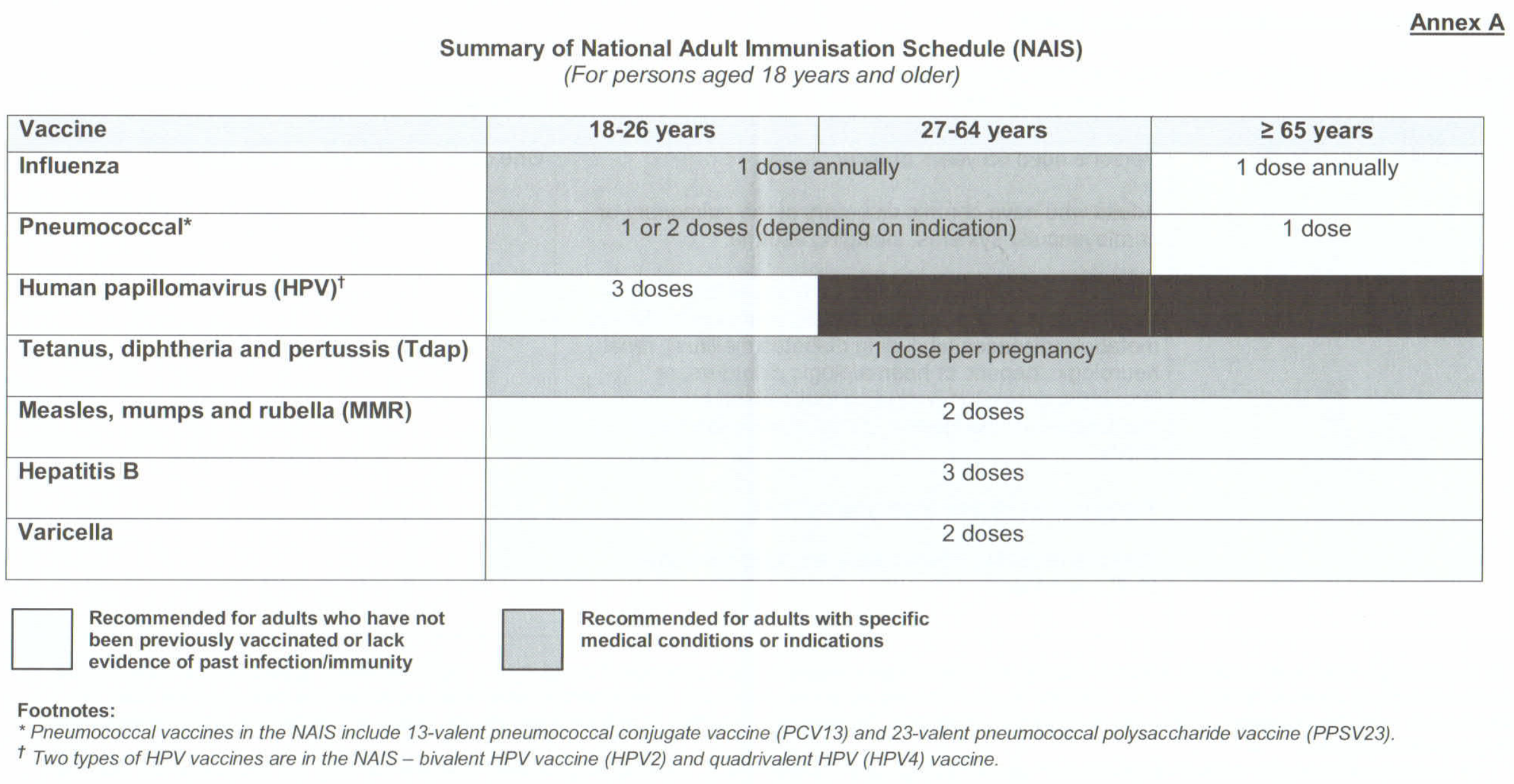 Up to $400 per Medisave Account per year can be used for Vaccinations under the National Adult Immunisation Schedule - Influenza, Pneumococcal (PCV13/PPSV), Human Papillomavirus (HPV2/HPV4), Hepatitis B, Tetanus, Diphtheria & Pertussis (Tdap), Measles, Mumps & Rubella (MMR) and Varicella.
National Adult Immunisation Schedule (NAIS) Singapore @ AMDA International Peace Clinic. Make your vaccination appointment at Tel: 6694 1661.

---
Romina Libster: The power of herd immunity
How do vaccines prevent disease — even among people too young to get vaccinated? It's a concept called "herd immunity," and it relies on a critical mass of people getting their shots to break the chain of infection. Health researcher Romina Libster shows how herd immunity contained a deadly outbreak of H1N1 in her hometown. (In Spanish with subtitles.)
These other webpages below may also interest you, click to learn more about your health condition.

Healthy Diets for Optimal Health

---
Health Assessment & Screening Packages

---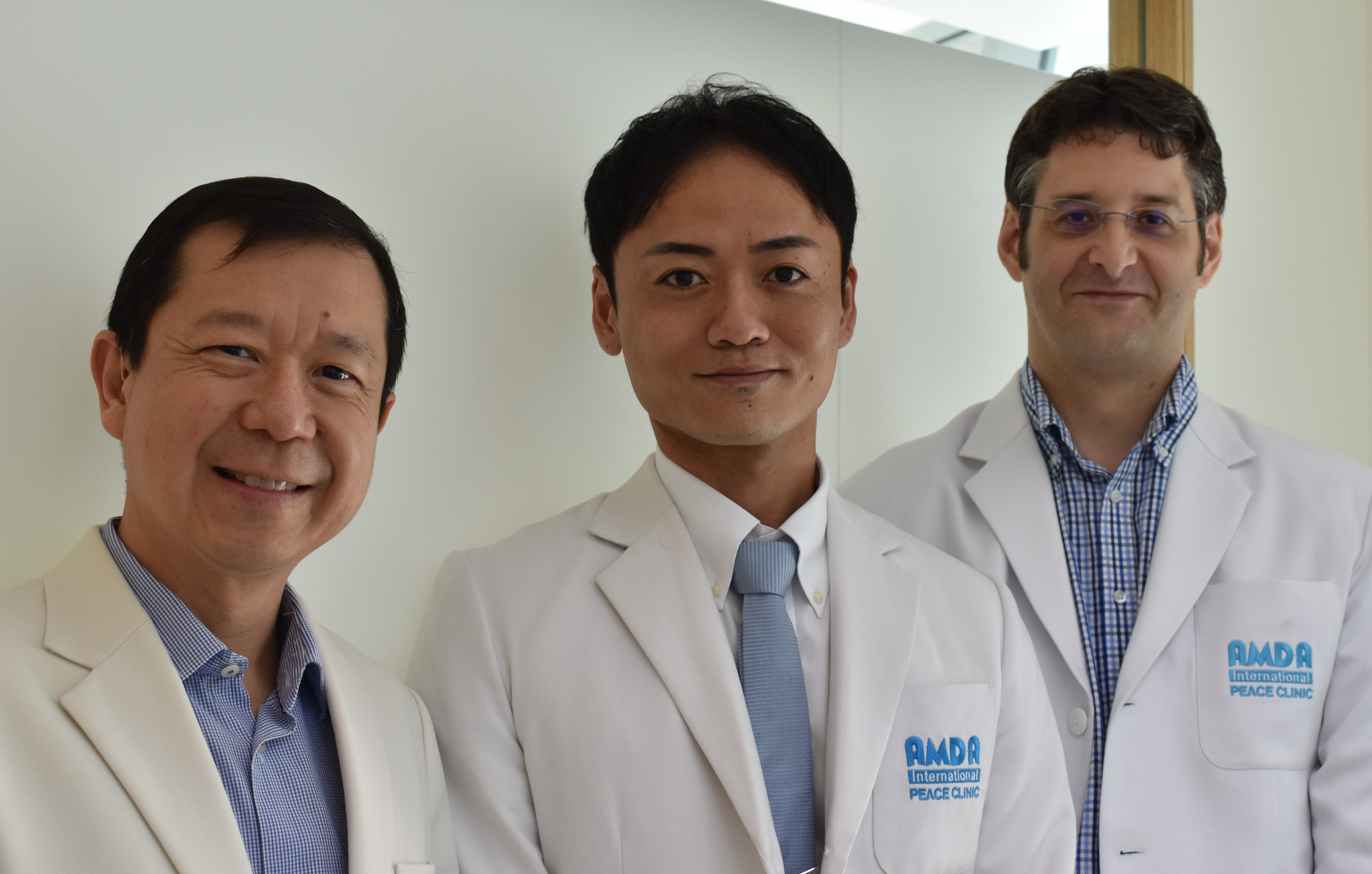 Our Medical Team

Dr Don Lau - Medical Director
Dr Timothy Hart - Resident Doctor
Fujiwara Takanori - Doctor of Chiropractic

The information provided in this website is for knowledge purposes only. It does not constitute medical advice.

Should you encounter any medical problem that you are unsure of, always consult your doctor or health care provider for assistance and medical advice.
Dr Don V H LAU   Chairperson of AMDA Singapore
MBBS (Monash), B.Med.Sc.(Hons) (Monash), Grad.Dip.Derm.(Wales,UK)

AMDA International Peace Clinic is a part of AMDA (Association of Medical Doctors of Asia). We are part of the network of AMDA Peace Clinics & Friendship Hospitals around the world. We dedicate part of our profits to AMDA's worldwide Emergency Disaster Aid Relief missions, Social Development projects and Vaccination programmes.
AMDA, founded in 1984 has carried out more than 200 medical missions, contributing medical expertise and supplies in 65 countries over the last 36 years. AMDA holds General Consultative Status with the United Nations Economic & Social Council (UN ECOSOC) since 1995.
AMDA International Chapters   Afghanistan Albania Bosnia & Herzegovina Bangladesh Bolivia Cambodia Canada Colombia Guyana Haiti Honduras India Indonesia Kazakhstan Korea Kosovo Malaysia Mongolia Nepal New Zealand Pakistan Peru Philippines Sakha Republic Singapore Sri Lanka Sudan Taiwan Uganda Vietnam Zambia