Handling Stress & Insomnia
What does Stress do to your body?

Stress is a feeling of emotional or physical tension. It can come from any event or thought that makes you feel frustrated, angry, or nervous. Stress is your body's reaction to a challenge or demand. In short bursts, stress can be positive, such as when it helps you avoid danger or meet a deadline.
The body changes in the following ways during a stress reaction :
    blood pressure and pulse rise
    breathing speeds up
    digestive system slows down
    immune activity decreases
    muscles become more tense
    sleepiness decreases due to a heightened state of alertness
Effects of Stress on the Body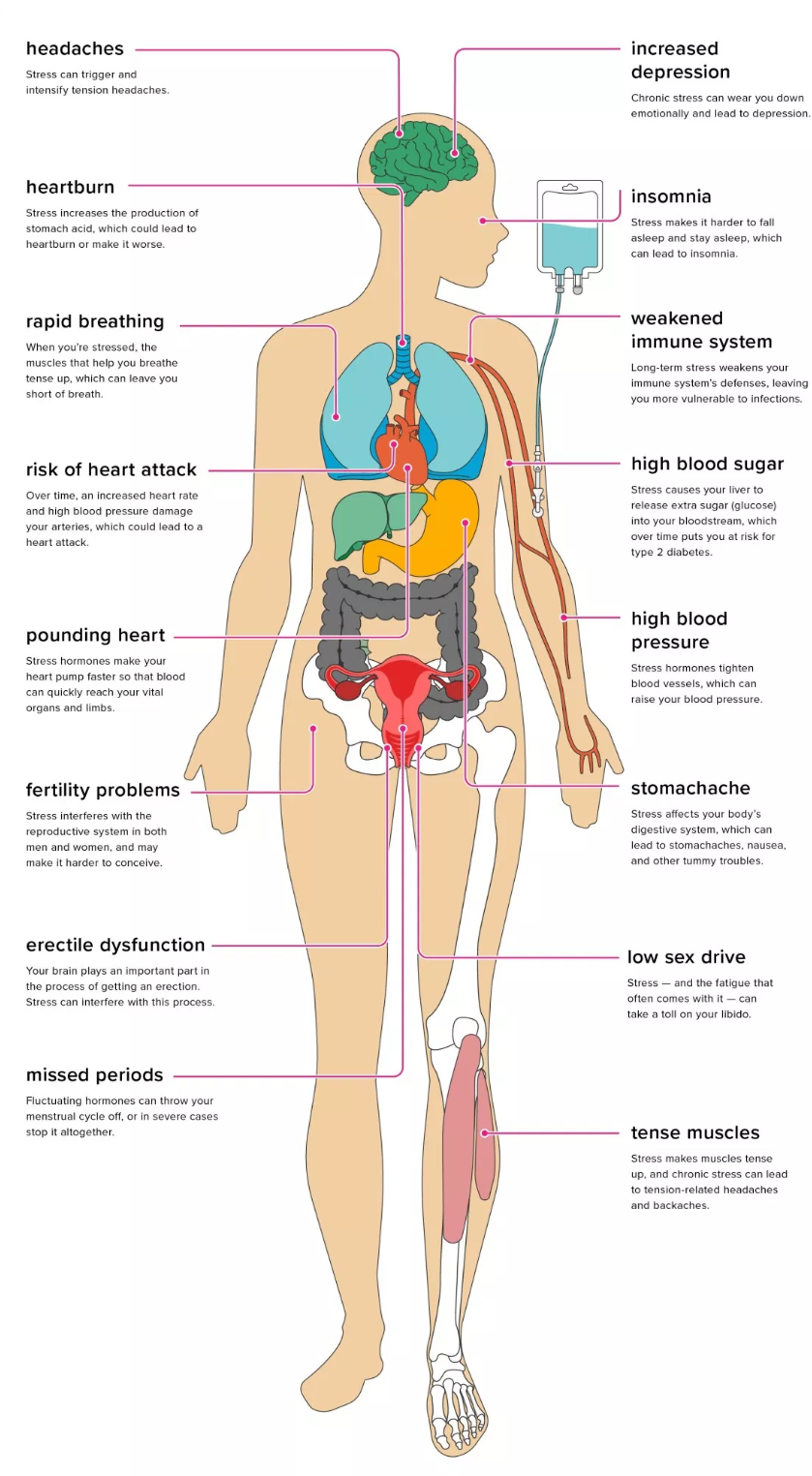 Chronic Stress makes it difficult for the body to return to a normal level of stress hormone activity, which can contribute to problems in your cardiovascular, respiratory, immune and reproductive systems, besides difficulty sleeping, due to elevated levels of the stress hormone, Cortisol.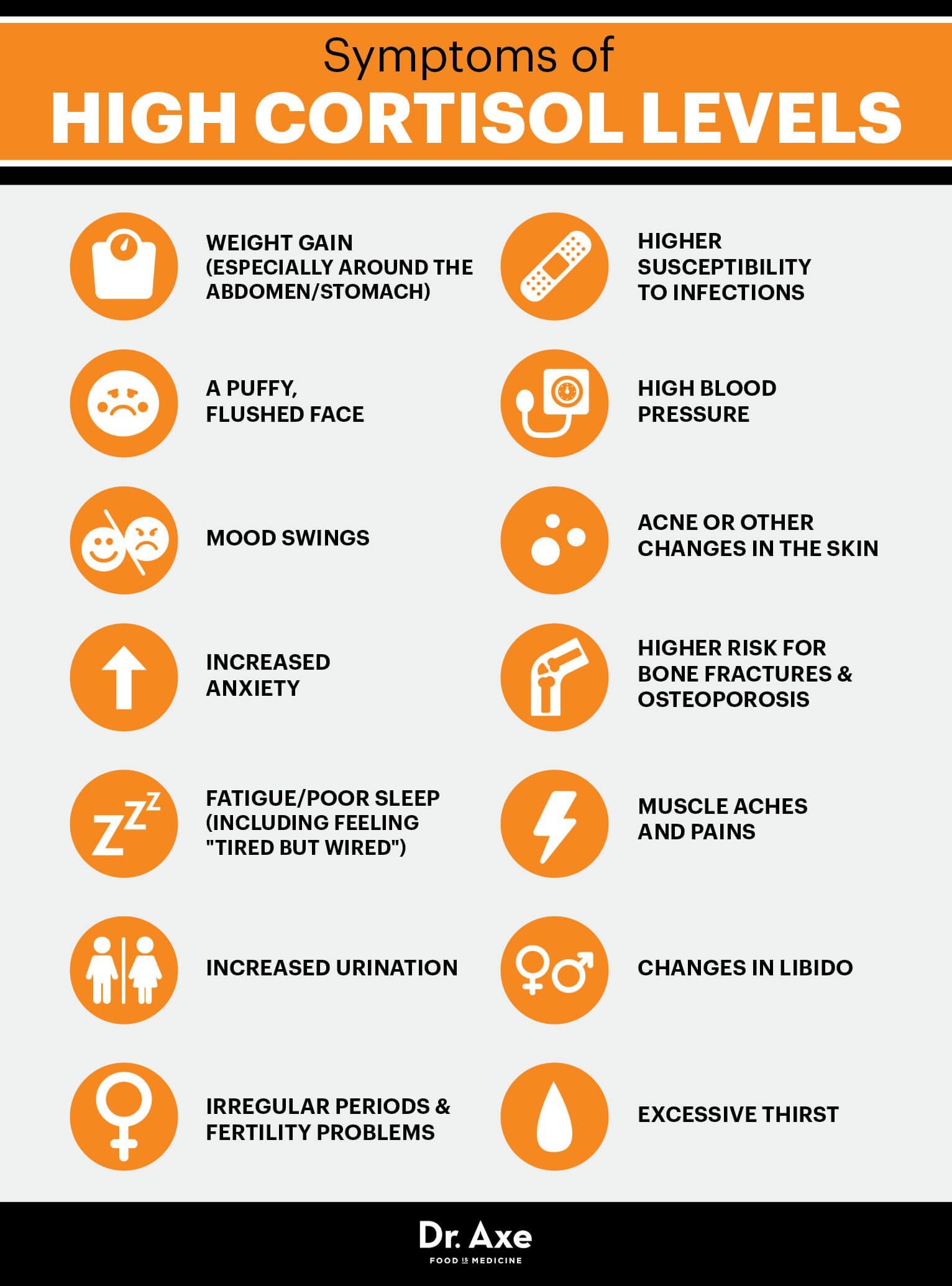 * Pre-Departure COVID-19 PCR  Swab & Serology Test for Travellers available at AIPC, Make your appointment at Tel: 6694 1661. Click here for more details.

| | |
| --- | --- |
| Flu Subsidy Scheme eligible for Singaporeans & PRs (Pay subsidized rate of $10 for Consultation and Treatment) & Merdeka Generation /Pioneer Generation seniors (Pay subsidized rate of $5) for patients diagnosed with Acute Respiratory Infections (ARIs). Please make your appointment at Tel: 6694 1661. | |
Why do you have Insomnia and can't sleep?

Insomnia is a sleep disorder in which you have trouble falling and/or staying asleep. The condition can be short-term (acute) or can last a long time (chronic). It may also come and go. Acute insomnia lasts from 1 night to a few weeks. Insomnia is chronic when it happens at least 3 nights a week for 3 months or more.
Effects from the Lack of Sleep

Without enough sleep, your brain and body systems won't function normally. It can also dramatically lower your quality of life. Sleeping too little at night increases the risk of early death.
Health Assessment & Screening Packages

---
| | |
| --- | --- |
| | Up to $400 per Medisave Account per year can be used for Vaccinations under the National Adult & Childhood Immunisation Schedule - Influenza, Pneumococcal (PCV13/PPSV), Human Papillomavirus (HPV2/HPV4), Hepatitis B, Tetanus, Diphtheria & Pertussis (Tdap), Measles, Mumps & Rubella (MMR) and Chickenpox (Varicella). |
| | |
| --- | --- |
| | AIPC is part of MOH's Swab & Go Home programme. Our clinic can carry out the COVID-19 Swab test for anyone who meets the MOH medical criteria. From 1 Jul 20, all individuals aged 13 and above, diagnosed with ARI will be COVID Swab-tested. Cost of Swab test to be borne by Ministry of Health Singapore. |
AIPC is part of the National Influenza Sentinel Surveillance programme with MOH. If you have a fever of > 38 degrees with a cough, our clinic is able to test for COVID-19. For children below 12 years old with clinical diagnosis of HFMD (eg fever, oral ulcers, rash), our clinic can test for Hand Foot & Mouth Disease (The tests are for surveillance purposes only).

---
How a Gluten-free Diet can Improve your Chronic Illnesses

Healthy Diets for Optimal Health

Vitamins & Nutrients for a Well-functioning Immune System to Protect against COVID-19 & other Viral Infections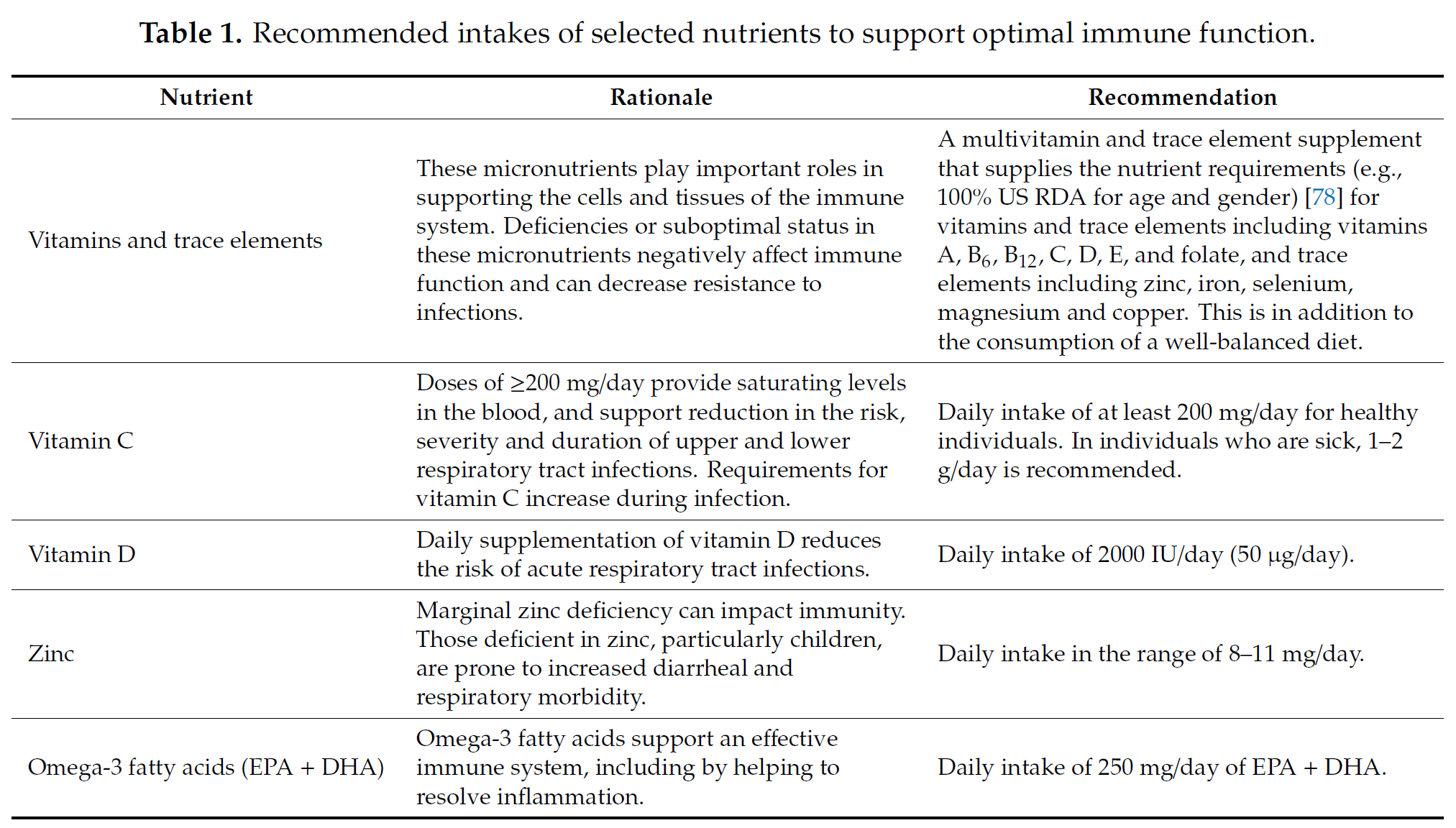 (Ref: Nutrients. 2020 Apr 23;12(4). pii: E1181. doi: 10.3390/nu12041181 Optimal Nutritional Status for a Well-Functioning Immune System Is an Important Factor to Protect against Viral Infections Calder PC1, Carr AC2, Gombart AF3, Eggersdorfer M4.
Groups at Higher Risk for Severe Illness in a COVID-19 Infection
Comorbidities & Underlying Health Conditions in COVID-19 Patients with Complications
·       Chronic lung diseases including COPD
·       Asthma
·       Dementia
·       Chronic Neurological Disorders
·       Cancer
·       Obesity
·       Smoking
·       Chronic Hematologic disease / Haemoglobin Blood Disorders
·       Liver disease / Hepatitis B Infection
·       Immunodeficiency / Immunocompromised eg HIV AIDS
(Ref: https://www.nature.com/articles/s41430-020-0642-3.pdf, Dailymail.co.uk, https://pubmed.ncbi.nlm.nih.gov/32320003/, Comorbidity and its impact on 1590 patients with Covid-19 in China: A Nationwide Analysis https://erj.ersjournals.com/content/early/2020/03/17/13993003.00547-2020
---
AMDA International Peace Clinic @ MD International Medical Centre

Medical Services available :
---
Public Health Preparedness Clinic
National University Health System Primary Care Network
Singapore Ministry of Health Chronic Disease Management Programme (CDMP)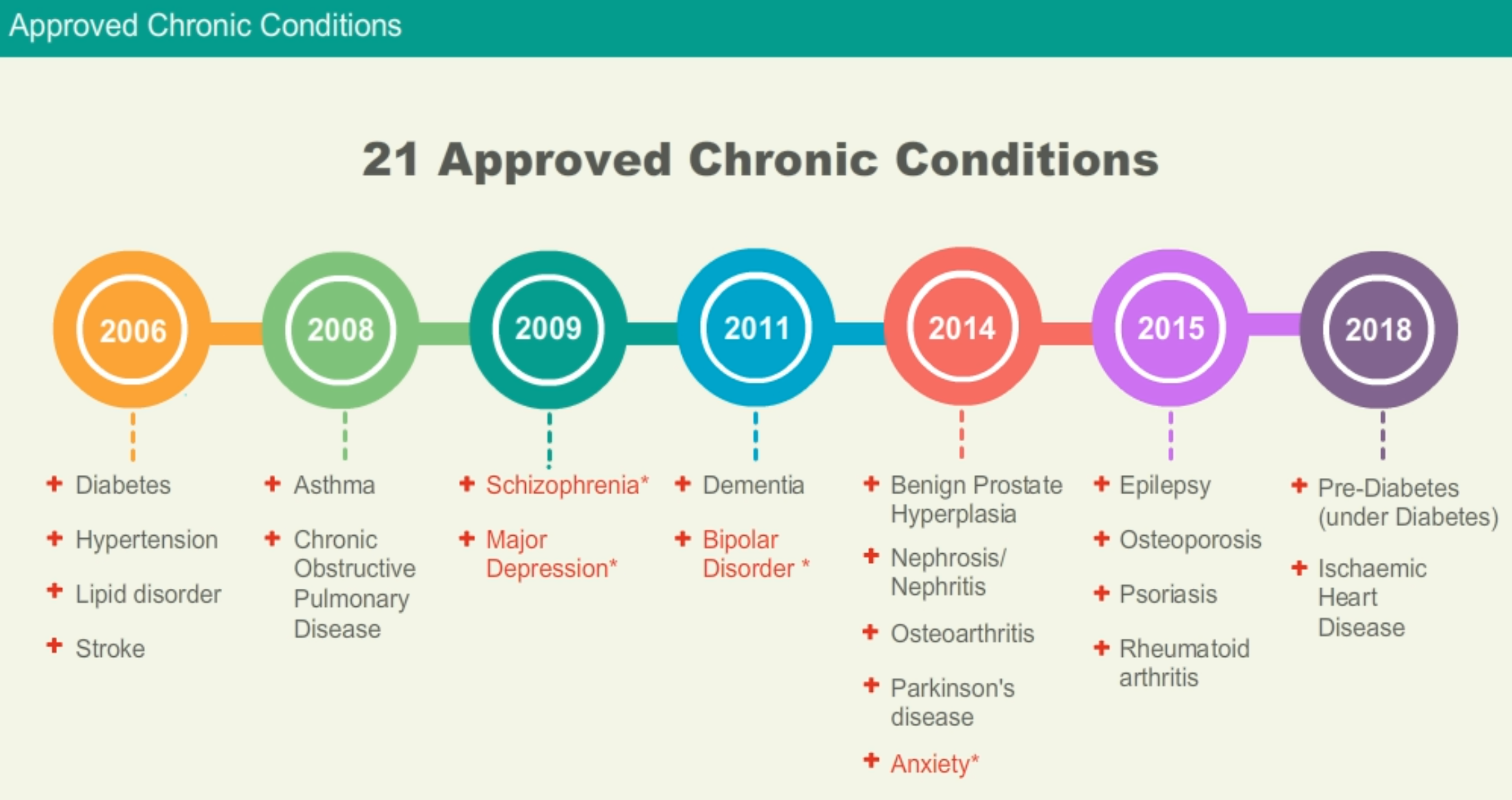 The information provided in this website is for knowledge purposes only. It does not constitute medical advice.

Should you encounter any medical problem that you are unsure of, always consult your doctor or health care provider for assistance and medical advice.
Dr Don V H LAU   Chairperson of AMDA Singapore
MBBS (Monash), B.Med.Sc.(Hons) (Monash), Grad.Dip.Derm.(Wales,UK)

AMDA International Peace Clinic is a part of AMDA (Association of Medical Doctors of Asia). We are part of the network of AMDA Peace Clinics & Friendship Hospitals around the world. We participate in AMDA's worldwide Emergency Disaster Aid Relief missions, Social Development projects and Vaccination programmes.
AMDA, founded in 1984 has carried out more than 200 medical missions, contributing medical expertise and supplies in 65 countries over the last 36 years. AMDA holds General Consultative Status with the United Nations Economic & Social Council (UN ECOSOC) since 1995.
AMDA International Chapters   Afghanistan Albania Bosnia & Herzegovina Bangladesh Bolivia Cambodia Canada Colombia Guyana Haiti Honduras India Indonesia Kazakhstan Korea Kosovo Malaysia Mongolia Nepal New Zealand Pakistan Peru Philippines Sakha Republic Singapore Sri Lanka Sudan Taiwan Uganda Vietnam Zambia