| | |
| --- | --- |
| Flu Subsidy Scheme eligible for Singaporeans & PRs (Pay subsidized rate of $10 for Consultation and Treatment) & Merdeka Generation /Pioneer Generation seniors (Pay subsidized rate of $5) for patients diagnosed with Acute Respiratory Infections (ARIs). Please make your appointment at Tel: 6694 1661. | |
| | |
| --- | --- |
| | AIPC is part of MOH's Swab & Go Home programme. Our clinic can carry out the COVID-19 Swab test for anyone who meets the MOH medical criteria. |
AIPC is part of the National Influenza Sentinel Surveillance programme with MOH. If you have a fever of > 38 degrees with a cough, our clinic is able to test for COVID-19. For children below 12 years old with clinical diagnosis of HFMD (eg fever, oral ulcers, rash), our clinic can test for Hand Foot & Mouth Disease (The tests are for surveillance purposes only).

Up to $400 per Medisave Account per year can be used for Vaccinations under the National Adult Immunisation Schedule - Influenza, Pneumococcal (PCV13/PPSV), Human Papillomavirus (HPV2/HPV4), Hepatitis B, Tetanus, Diphtheria & Pertussis (Tdap), Measles, Mumps & Rubella (MMR) and Varicella.
| | |
| --- | --- |
| | Fight against Dengue! |

AMDA International Peace Clinic, in collaboration with NEA will be giving away a FREE bottle of Mosquito Repellent each to AMDA clinic patients. While stocks last! Make your appointment at Tel: 6694 1661.
---
What is Contact Dermatitis?

| | |
| --- | --- |
| | It is a skin inflammation caused by an allergic or irritating reaction to certain substances coming into contact with the skin. The reaction can be acute (sudden), within minutes to hours, or chronic, which comes on slowly (such as the reaction to the nickel in a watchband-nickel allergy). |
WHAT ARE THE SYMPTOMS OF DERMATITIS?
The dermatitis can actually range from a faint redness to 'watermelon' swelling of the face.
WHAT AREAS ARE USUALLY AFFECTED?
WHAT SUBSTANCES COMMONLY CAUSE DERMATITIS?
IRRITANTS
Acids and alkalis

Detergents or soaps

Sprays

S

olvents or oils
ALLERGENS
Plants (e.g. poison ivy, mango skin, parnships)

Chemicals in some perfumes and cosmetics

Some metals in jewellery, especially nickel; chromate

Rubber and latex

Some topical medications

Resins and glue dyes

Coral
WHAT IS OCCUPATIONAL DERMATITIS?
Occupational dermatitis is a very common form of contact dermatitis. It is caused by a whole range of irritants and allergens used in the industry that come into contact with the skin of the workers. Most problems occur on the hands.
The Proven and Unexpected Way to Fix Allergies
In this video, Dr. Mike VanDerschelden explains the true cause of allergies and how to easily fix over 80% of the cases for allergies that the doctors are not telling you.
---
WHAT IS HOUSEWIFE'S DERMATITIS?
| | |
| --- | --- |
| | This is a common form of dermatitis on the hands of women (and men) who regularly use detergents, washing liquids and various household cleaners, especially with hot water. The skin becomes red, sore, dry and rough, especially over the knuckles. It may itch and crack, leading to extreme soreness. |
WHAT IS THE TREATMENT FOR DERMATITIS?
The obvious thing to do is work out the cause and remove it or avoid it if possible.
PREVENTION
Always try to avoid the cause: example is to get someone to remove any offending plants from the garden. Cut down the use of irritating substances such as solvents, soap, detergents, paint, and thinners, scouring powder and pads, turpentine, various polishes. A barrier cream can be rubbed into the hands before work.
For dermatitis of the hands, wear protective work gloves such as cotton lined PVC gloves.
For housewives' dermatitis, wear rubber gloves, if not sensitive to rubber or other gloves for washing and peeling or squeezing fruit. Do not use any gloves that develop holes. Use soap substitutes such as Cetaphil lotion or Dove soap and pat dry the hands thoroughly after washing them. Use a dishwasher where possible if dishwashing is a problem.
SELF- HELP
For hand problems, rub in a prescribed cream, ointment or lotion and any moisturiser that helps.
MEDICAL HELP
Your doctor may prescribe a stronger anti-inflammatory cream or ointment such as hydrocortisone if the rash is severe or slow to heal. Sometimes anti-allergy tablets are prescribed. It is common to use patch testing, where suspected substances are applied to the skin to find the exact cause. If the patch test is positive, you should avoid the particular substance.
A Comprehensive Allergy Test can be done at our medical clinic. Please make an appointment for a consultation with Dr Don Lau at Tel: 6694 1661.
Comprehensive Allergies Test for up to 101 allergens:
* Food Allergy eg Seafood, Nuts, Eggs, Fish, Meat, Fruits, Seeds or Vegetables.
* Dust/Mold Allergy
* Insect Sting Allergy.
* Pet/Cockroach Allergy.
* Eye or Skin Allergy
* Sinus Infection/Allergic Rhinitis
* Drug/Latex Allergy

Why the Flu Vaccination is Important
during the COVID-19 Pandemic

- Influenza 2020 Vaccine

The latest 2020 Influenza Vaccine is now available. It protects against the Flu 2020 and H1N1 Viruses. In the event that a person displays flu-like symptoms after the Flu vaccination, both Flu 2020 and H1N1 may be excluded in his diagnosis, and treatment can be sought quickly should the patient have contracted COVID-19.
Ministry of Health Safety protocols are adhered to at all times for the safe vaccination of you and your family.
* Latest COVID-19 Updates & Health Tips
Do You Belong in any of the Flu High Risk Groups?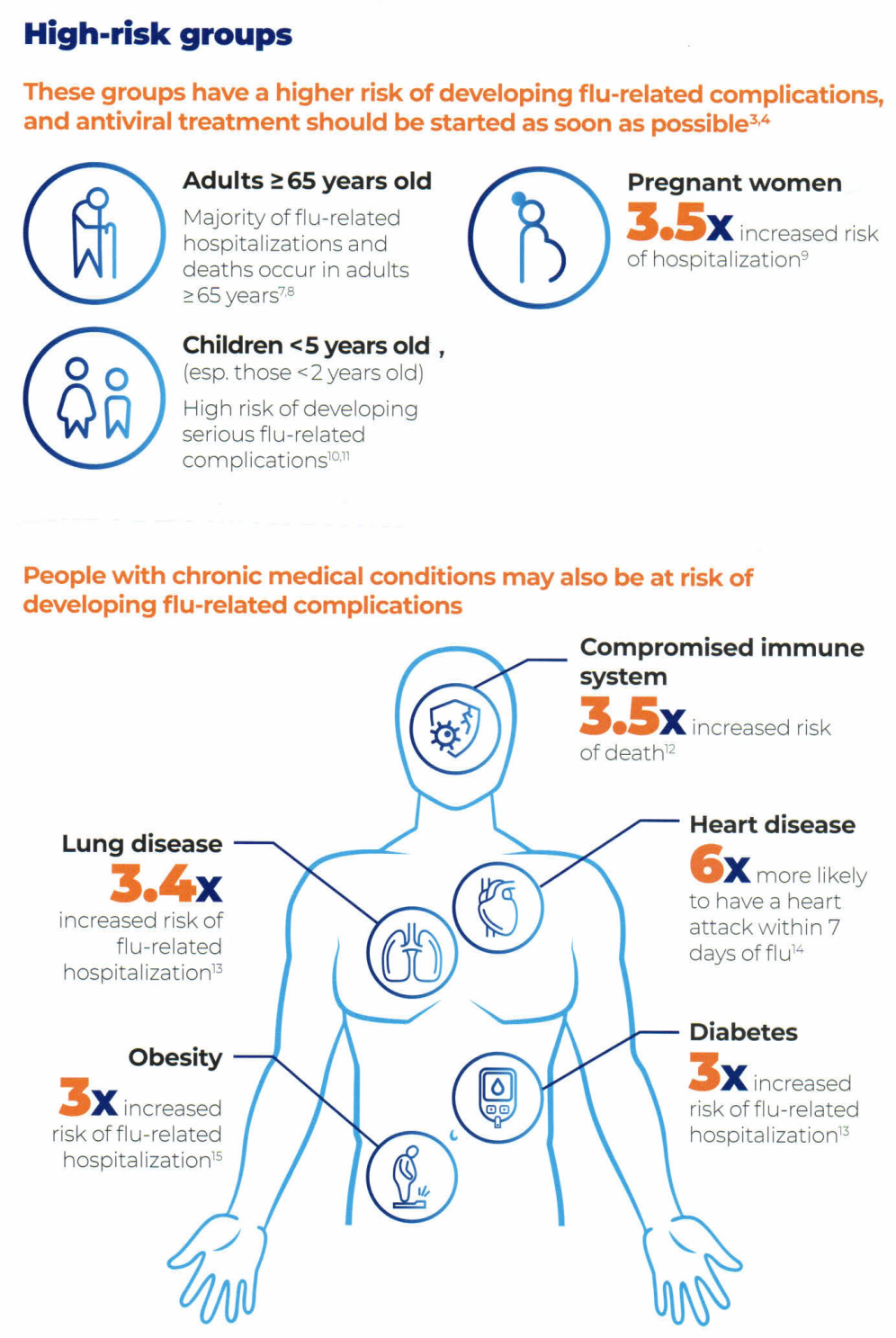 Plant-strong & healthy living: Rip Esselstyn at TEDxFremont
Rip Esselstyn, a former firefighter and author of The Engine 2 Diet, advocates a plant-strong diet to combat chronic diseases. Esselstyn inspired his fellow firefighting crew at the Austin Engine 2 station to follow a plant-based diet and dramatically heal their health. In 2012, Engine 2 and Whole Foods Market unveiled the Engine 2 food line.
www.engine2diet.com

---
These other webpages below may also interest you, click to learn more about your health condition.

Dermatology Problems - Acne, Dry Skin, Warts, Corns & Calluses on Feet

---
Skin Problems - Treatment for Allergies, Dermatitis, Eczema & Urticaria/Hives

---
Health Assessment & Screening Packages

---
---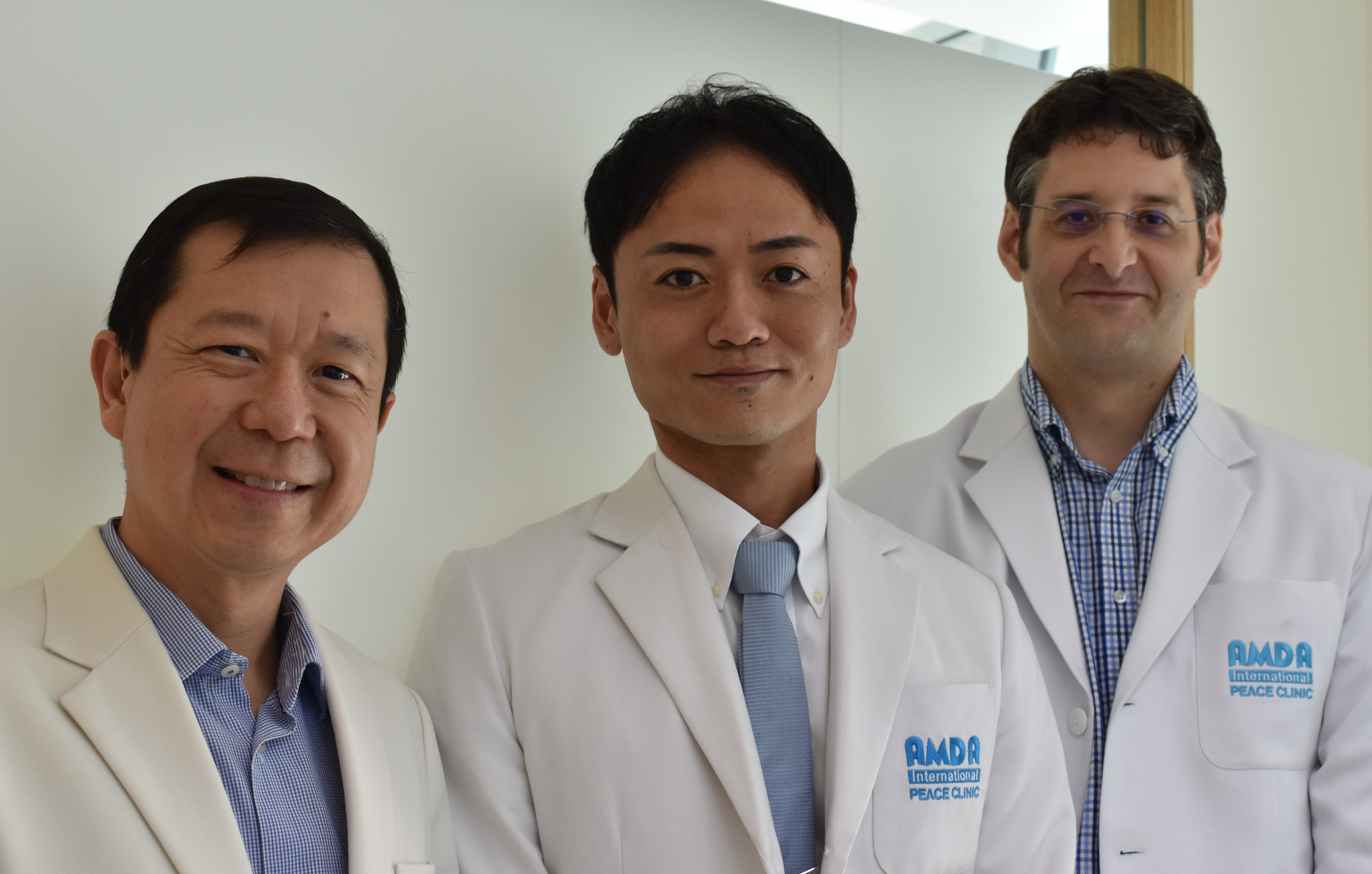 Our Medical Team

Dr Don Lau - Medical Director
Dr Timothy Hart - Resident Doctor
Fujiwara Takanori - Doctor of Chiropractic

The information provided in this website is for knowledge purposes only. It does not constitute medical advice.

Should you encounter any medical problem that you are unsure of, always consult your doctor or health care provider for assistance and medical advice.
Dr Don V H LAU   Chairperson of AMDA Singapore
MBBS (Monash), B.Med.Sc.(Hons) (Monash), Grad.Dip.Derm.(Wales,UK)

AMDA International Peace Clinic is a part of AMDA (Association of Medical Doctors of Asia). We are part of the network of AMDA Peace Clinics & Friendship Hospitals around the world. We dedicate part of our profits to AMDA's worldwide Emergency Disaster Aid Relief missions, Social Development projects and Vaccination programmes.
AMDA, founded in 1984 has carried out more than 200 medical missions, contributing medical expertise and supplies in 65 countries over the last 36 years. AMDA holds General Consultative Status with the United Nations Economic & Social Council (UN ECOSOC) since 1995.
AMDA International Chapters   Afghanistan Albania Bosnia & Herzegovina Bangladesh Bolivia Cambodia Canada Colombia Guyana Haiti Honduras India Indonesia Kazakhstan Korea Kosovo Malaysia Mongolia Nepal New Zealand Pakistan Peru Philippines Sakha Republic Singapore Sri Lanka Sudan Taiwan Uganda Vietnam Zambia