* Pre-Departure COVID-19 PCR  Swab & Serology Test for Travellers available at AIPC, Make your appointment at Tel: 6694 1661. Click here for more details.

| | |
| --- | --- |
| | AIPC is part of MOH's Swab & Go Home programme. Our clinic can carry out the COVID-19 Swab test for anyone who meets the MOH medical criteria. From 1 Jul 20, all individuals aged 13 and above, diagnosed with ARI will be COVID Swab-tested. Cost of Swab test to be borne by Ministry of Health Singapore. |
| | |
| --- | --- |
| Flu Subsidy Scheme eligible for Singaporeans & PRs (Pay subsidized rate of $10 for Consultation and Treatment) & Merdeka Generation /Pioneer Generation seniors (Pay subsidized rate of $5) for patients diagnosed with Acute Respiratory Infections (ARIs). Please make your appointment at Tel: 6694 1661. | |
What is Heartburn or GERD?
What are the Symptoms of Heartburn or GERD?

| | |
| --- | --- |
| | Heartburn or Gastroesophageal Reflux Disease (GERD) is not a disease but a symptom of burning discomfort in your chest, usually associated with an acid taste in the mouth. It is also referred to as indigestion or dyspepsia and is associated with drinking and eating. |
What causes heartburn?
It is caused by the reflux of the acid contents of the stomach back up the oesophagus (gullet) and sometimes into the throat. It may be caused by a ring of muscle at the junction of the oesophagus and stomach does not close fully, and may be associated with a hiatus hernia.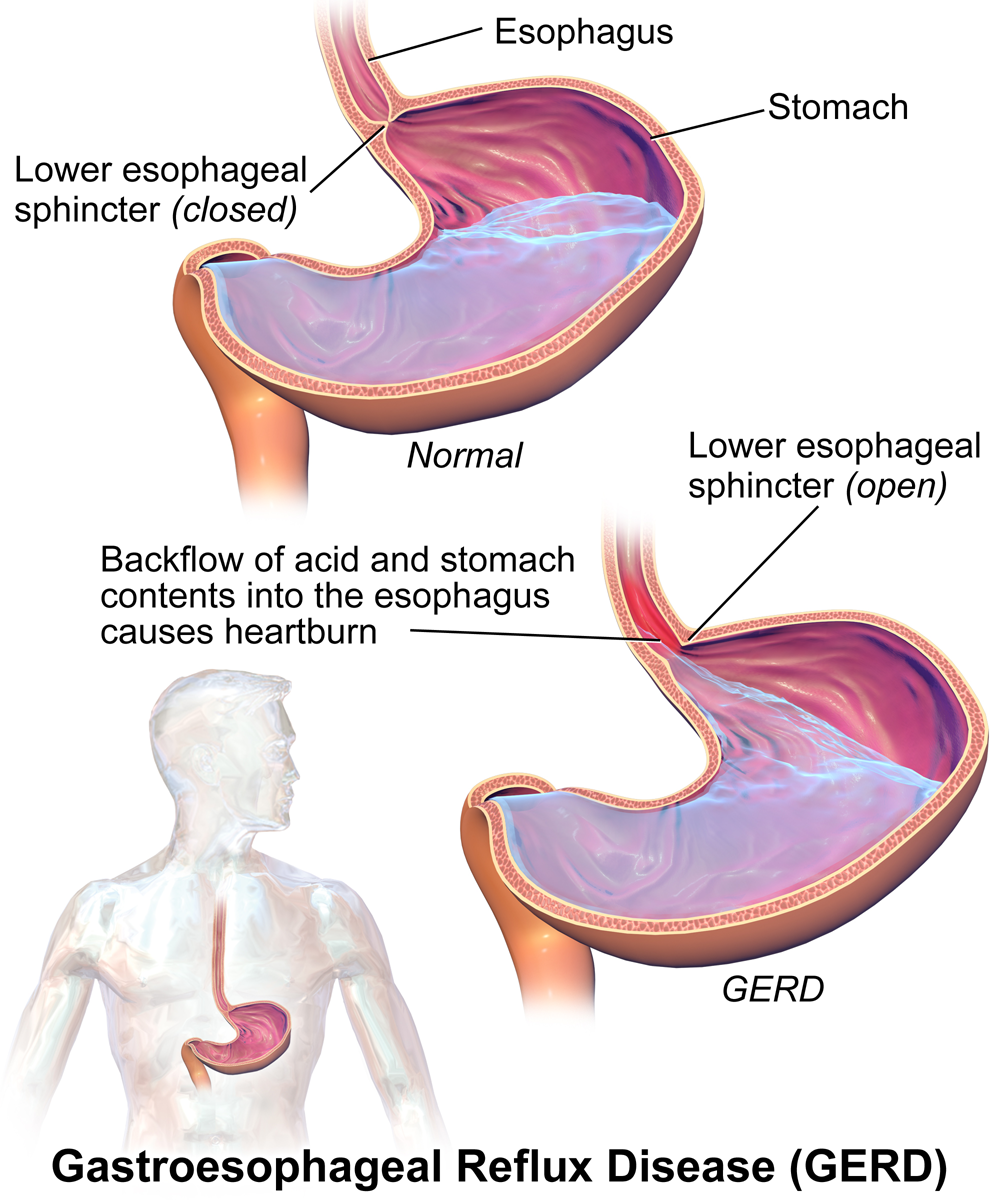 Factors that bring it on are:
·       Particular foods (e.g. cabbage, onions, cucumber, curries, pastries – especially pies and pasties, fruit cake)
·       Certain drinks (e.g. wine- especially red wine, beer carbonated drinks, coffee)
·       Eating too fast
·       Rich or big meals
·       Chewing gum long and hard
·       Stress and anxiety
·       Pregnancy
·       Old age
·       Certain drugs (e.g. antirheumatism drugs, aspirin)
·       Obesity (a common factor)
What tests are done?
Tests may not be necessary, but if it persists or your doctor is concerned about an ulcer, X-rays may be taken or a tube called a gastroscope may be passed down into the stomach to inspect it.
How can it be prevented?
Don'ts
·       Bolt your food down
·       Eat standing up
·       Smoke
·       Eat fatty foods (e.g. pastries)
·       Eat spicy foods
·       Eat large or rich meals
·       Bend over for work
·       Strain at toilet
·       Drink wine with meals
·       Eat foods that ' burn'
·       Drink coffee or alcohol late at night
Dos - Heartburn Remedies (The GERD Diet)

·       Eat in a slow and relaxed manner
·       Eat sitting down
·       Avoid foods that 'burn'
·       Eat small or moderate meals
·       Squat rather than bend
·       Keep your bowels regular
·       Avoid stress : relax!
·       Reduce your alcohol intake
---
Gastrointestinal Tract Absorption of Nutrients

---
What is the Treatment for GERD?
·       Attending to the above preventive advice can bring heartburn relief

·       Learn what brings on your heartburn and deal with it
·       Take antacids when you feel your heartburn coming on and before bed at night.
·       Make sure that you get to your ideal weight, should you be overweight
·       Your doctor may prescribe other medicine to help
Please seek Medical attention as soon as possible if you are unsure of you or your family's health condition.
---
How a Gluten-free Diet can Improve your Chronic Illnesses

Healthy Diets for Optimal Health

---
Gastro-oesophageal Reflux or heartburn can also occur in children, causing abdominal pain.

---
Co-infection of COVID-19 with other infectious diseases is possible.

Reduce your risk of getting sick with COVID-19
Make sure your vaccinations are up-to-date. People older than 65 years, and those with many underlying conditions, such as those who are immunocompromised or with significant liver disease, are recommended to receive vaccinations against influenza (Flu 2020) and pneumococcal disease (PCV). Click here for Vaccination schedules (NAIS/NCIS).

Do not delay getting medical care for your underlying condition because of COVID-19. AMDA International Peace Clinic has contingency MOH infection prevention protocols to protect you from getting COVID-19 if you need care for your underlying condition.
Continue your medications and do not change your treatment plan without talking to your doctor.

Make sure that you have at least a two-week supply of your chronic disease medications

.

Call AMDA @ Tel: 6694 1661 for a medical appointment if you have any concerns about your underlying medical conditions or if you get sick. AMDA is a PHPC-accredited medical clinic. Under the MOH Swab & Go Home programme, our doctors can do a COVID-19 PCR Swab test if you meet the MOH medical crtieria.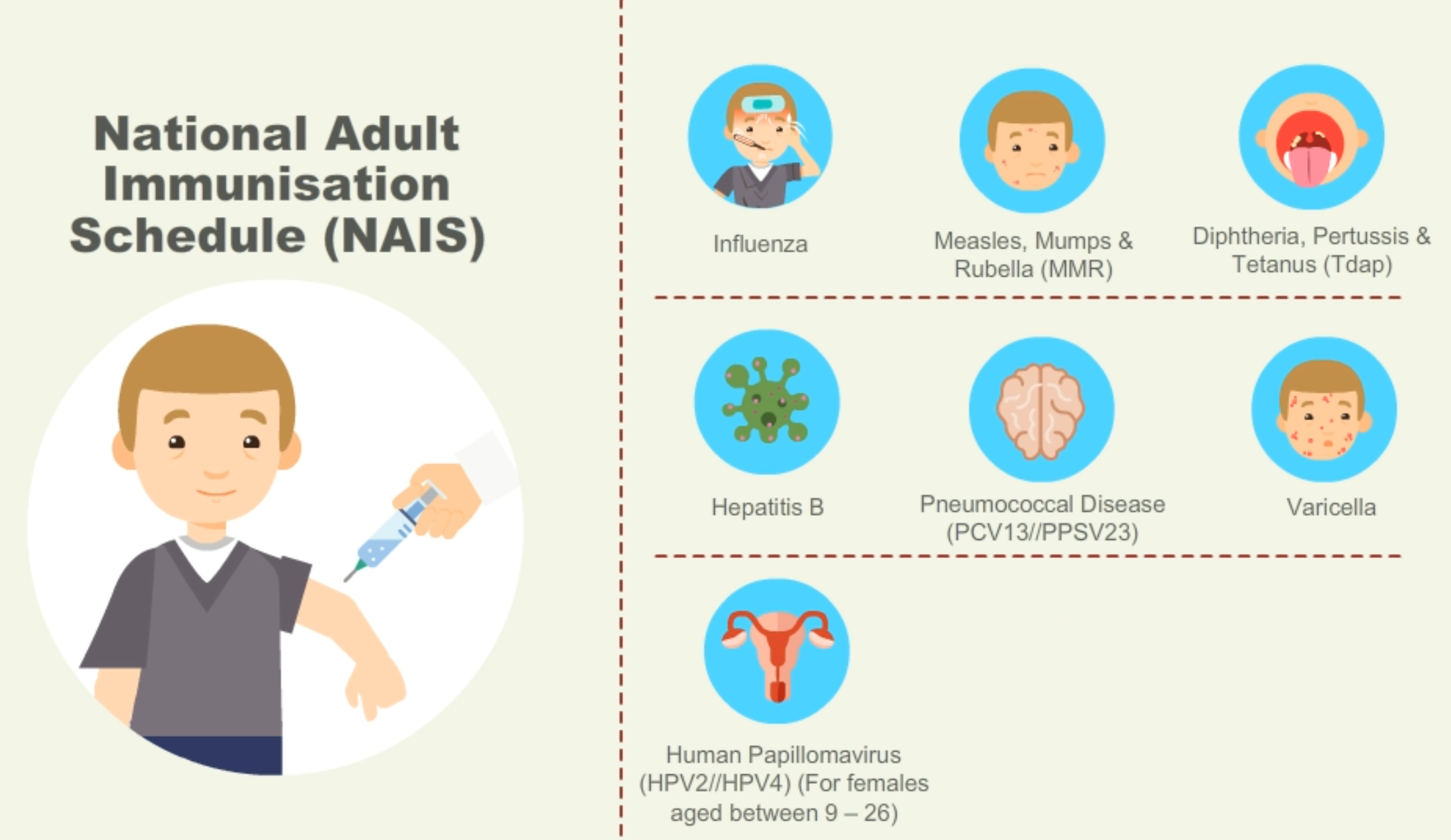 Diarrhea Treatment, Learn what is Gastroenteritis, Management of Irritable Bowel Syndrome & Heartburn or GERD

Public Health Preparedness Clinic
National University Health System Primary Care Network
Singapore Ministry of Health Chronic Disease Management Programme (CDMP)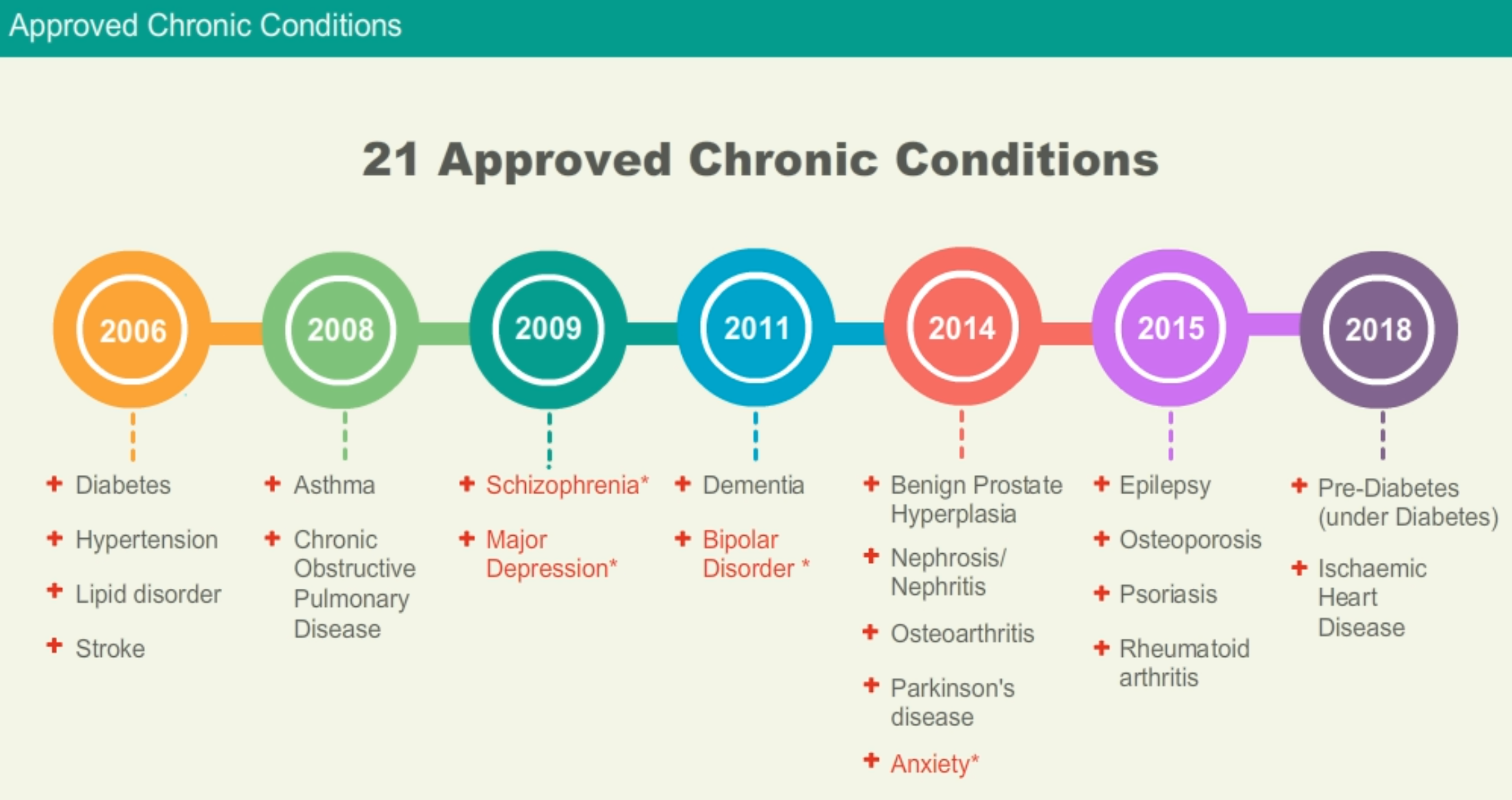 The information provided in this website is for knowledge purposes only. It does not constitute medical advice.

Should you encounter any medical problem that you are unsure of, always consult your doctor or health care provider for assistance and medical advice.
Dr Don V H LAU   Chairperson of AMDA Singapore
MBBS (Monash), B.Med.Sc.(Hons) (Monash), Grad.Dip.Derm.(Wales,UK)

AMDA International Peace Clinic is a part of AMDA (Association of Medical Doctors of Asia). We are part of the network of AMDA Peace Clinics & Friendship Hospitals around the world. We participate in AMDA's worldwide Emergency Disaster Aid Relief missions, Social Development projects and Vaccination programmes.
AMDA, founded in 1984 has carried out more than 200 medical missions, contributing medical expertise and supplies in 65 countries over the last 36 years. AMDA holds General Consultative Status with the United Nations Economic & Social Council (UN ECOSOC) since 1995.
AMDA International Chapters   Afghanistan Albania Bosnia & Herzegovina Bangladesh Bolivia Cambodia Canada Colombia Guyana Haiti Honduras India Indonesia Kazakhstan Korea Kosovo Malaysia Mongolia Nepal New Zealand Pakistan Peru Philippines Sakha Republic Singapore Sri Lanka Sudan Taiwan Uganda Vietnam Zambia