| | |
| --- | --- |
| Flu Subsidy Scheme eligible for Singaporeans & PRs (Pay subsidized rate of $10 for Consultation and Treatment) & Merdeka Generation /Pioneer Generation seniors (Pay subsidized rate of $5) for patients diagnosed with Acute Respiratory Infections (ARIs). Please make your appointment at Tel: 6694 1661. | |
| | |
| --- | --- |
| | AIPC is part of MOH's Swab & Go Home programme. Our clinic can carry out the COVID-19 Swab test for anyone who meets the MOH medical criteria. |
AIPC is part of the National Influenza Sentinel Surveillance programme with MOH. If you have a fever of > 38 degrees with a cough, our clinic is able to test for COVID-19. For children below 12 years old with clinical diagnosis of HFMD (eg fever, oral ulcers, rash), our clinic can test for Hand Foot & Mouth Disease (The tests are for surveillance purposes only).

Up to $400 per Medisave Account per year can be used for Vaccinations under the National Adult Immunisation Schedule - Influenza, Pneumococcal (PCV13/PPSV), Human Papillomavirus (HPV2/HPV4), Hepatitis B, Tetanus, Diphtheria & Pertussis (Tdap), Measles, Mumps & Rubella (MMR) and Varicella.
| | |
| --- | --- |
| | Fight against Dengue! |

AMDA International Peace Clinic, in collaboration with NEA will be giving away a FREE bottle of Mosquito Repellent each to AMDA clinic patients. While stocks last! Make your appointment at Tel: 6694 1661.
---
Melanoma Explained
What is a Melanoma?
A melanoma is the most dangerous type of skin cancer. It grows from special cells in the skin called melanocytes. A melanoma is usually brown or blackish in colour and looks like a freckle, mole or spot. They can begin in moles, but most begin in normal skin.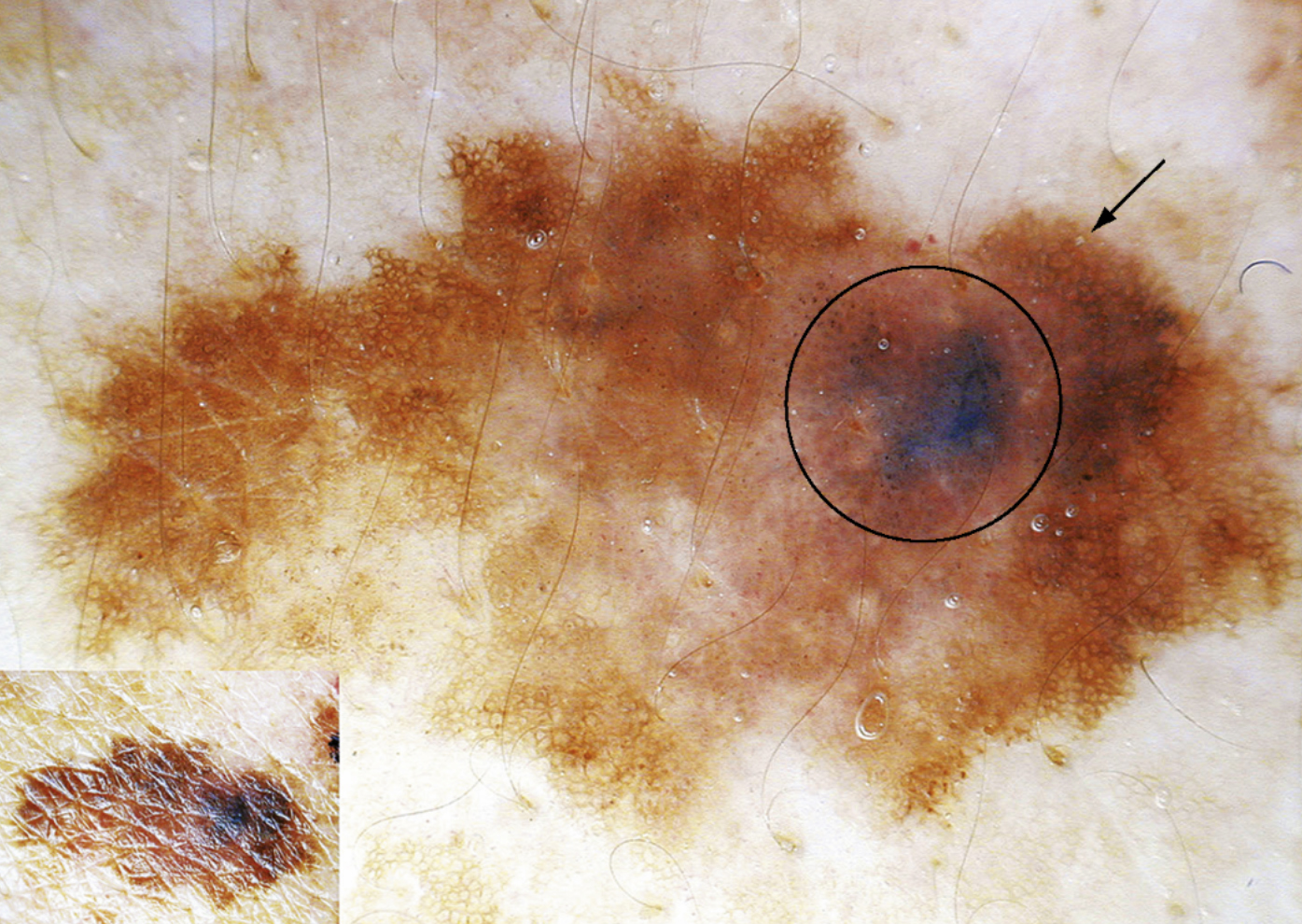 Who gets Melanoma?
About 1 in 60 people will get melanoma. It is seen most often in people aged 30-50 years, but it can occur in younger people. People at increased risk are those with:
·       Several dark moles
·       Freckles
·       Fair white skin
·       Skin that reacts to sunlight(burns easily and does not tan)
Why do they occur?
We do not know why all of them begin, but they are much more likely to occur in people who have a lot of exposure to the sun. Queenslanders have one of the highest rates of melanoma in the world. In spite of this, they do not only occur in areas exposed to the sun – they occur all over the body.
How do I know if I have a melanoma?
Only a few moles go on to become melanomas. Any changes that occur in a mole should raise suspicion. Changes may include:
·       Any change in the colour of the mole
·       An increase in size, or spread to surrounding skin
·       Thickening of the mole
·       Bleeding
·       Itching
In fact, any change in a mole may be a warning, and should be discussed with your doctor.
What can be done?
Once suspicion is raised about a mole, it should be removed by your doctor. It will then be sent away to be looked at under a microscope, to check if it is a melanoma. Further treatment depends on the result of this test.
Can it be cured?
If melanomas are removed early, they can be completely cured. Over 95% of patients are cured with early removal.
---
Early detection of a melanoma, basal-cell carcinoma and squamous-cell carcinoma decreases morbidity and mortality, and therefore result in better prognosis of malignant skin tumours. The typical application of dermoscopy is early detection of melanoma.
| | |
| --- | --- |
| | Dermoscopy is also use to diagnose other types of skin tumors such as basal cell carcinomas, squamous cell carcinomas,  cylindromas, dermatofibromas, angiomas, seborrheic keratosis etc. |
It is also used in the diagnosis of scabies and pubic louse. This is achieved by staining the skin with India ink. A dermatoscope can help identify the location of the mite in the burrow, facilitating scraping of the scabetic burrow. The dermatoscope can magnify the very small, difficult to see pubic louse, allowing fast and accurate diagnosis and hence, the treatment.
Suspicious moles can be excised by a doctor for biopsy and histology.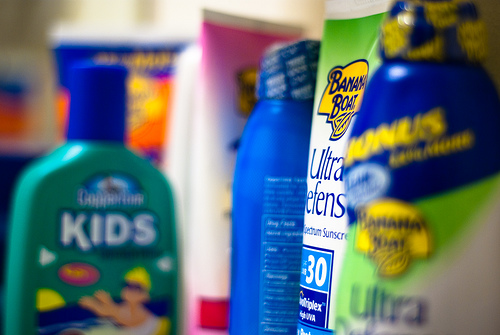 Prevention is the best cure!
To decrease your chances of getting a melanoma, you should protect yourself from the sun. These rules should be followed:
·       Try to avoid direct sunlight when the sun is strongest (from 10 am to 3 pm standard time, i.e. from 11 am to 4 pm daylight-saving time).
·       Always wear a broad-brimmed hat and T-shirt in the sun.
·       Use a factor 15+ sunscreen on exposed skin and renew it regularly.
·       Sunbaking might give you a good tan, but it is also going to increase your chances of getting melanoma, and so you should avoid it.
* The images of cancerous and benign moles are courtesy of the book 'Dermoscopy' and are for educational purposes only. Kindly consult your doctor if you are unsure or suffering from any medical problems.

---
Groups at Higher Risk for Severe Illness in a COVID-19 Infection
Comorbidities & Underlying Health Conditions in COVID-19 Patients with Complications
·       Hypertension
·       Diabetes mellitus
·       Cerebrovascular disease
·       Cardiovascular disease
·       Chronic lung disease (COPD)
·       Chronic Kidney disease
·       Asthma
·       Dementia
·       Chronic Neurological Disorder
·       Cancer
·       Rheumatological Disorder
·       Obesity
·       Smoking
·       Chronic Hematologic disease / Haemoglobin Disorders
·       Liver disease / Hepatitis B Infection
·       Malnutrition
·       Immunodeficiency / Immunocompromised eg HIV AIDS
·       People aged 65 and older
(Ref: https://www.nature.com/articles/s41430-020-0642-3.pdf, Dailymail.co.uk, https://pubmed.ncbi.nlm.nih.gov/32320003/, Comorbidity and its impact on 1590 patients with Covid-19 in China: A Nationwide Analysis https://erj.ersjournals.com/content/early/2020/03/17/13993003.00547-2020

Reduce your risk of getting sick with COVID-19
Make sure your vaccinations are up-to-date. People older than 65 years, and those with many underlying conditions, such as those who are immunocompromised or with significant liver disease, are recommended to receive vaccinations against influenza (Flu 2020) and pneumococcal disease (PCV).
Do not delay getting medical care for your underlying condition because of COVID-19. AMDA International Peace Clinic has contingency MOH infection prevention protocols to protect you from getting COVID-19 if you need care for your underlying condition.
Continue your medications and do not change your treatment plan without talking to your doctor.

Make sure that you have at least a two-week supply of your chronic disease medications

.

Call AMDA @ Tel: 6694 1661 for a medical appointment if you have any concerns about your underlying medical conditions or if you get sick. AMDA is a PHPC-accredited medical clinic. Under the MOH Swab & Go Home programme, our doctors can do a COVID-19 PCR Swab test if you meet the MOH medical crtieria.
Why the Flu Vaccination is Important
during the COVID-19 Pandemic

- Influenza 2020 Vaccine

The latest 2020 Influenza Vaccine is now available. It protects against the Flu 2020 and H1N1 Viruses. In the event that a person displays flu-like symptoms after the Flu vaccination, both Flu 2020 and H1N1 may be excluded in his diagnosis, and treatment can be sought quickly should the patient have contracted COVID-19.
Ministry of Health Safety protocols are adhered to at all times for the safe vaccination of you and your family.
* Latest COVID-19 Updates & Health Tips
---
Singapore is free from vaccine-preventable diseases like poliomyelitis, diphtheria, tetanus and pertussis (whooping cough) because of our successful immunisation progamme.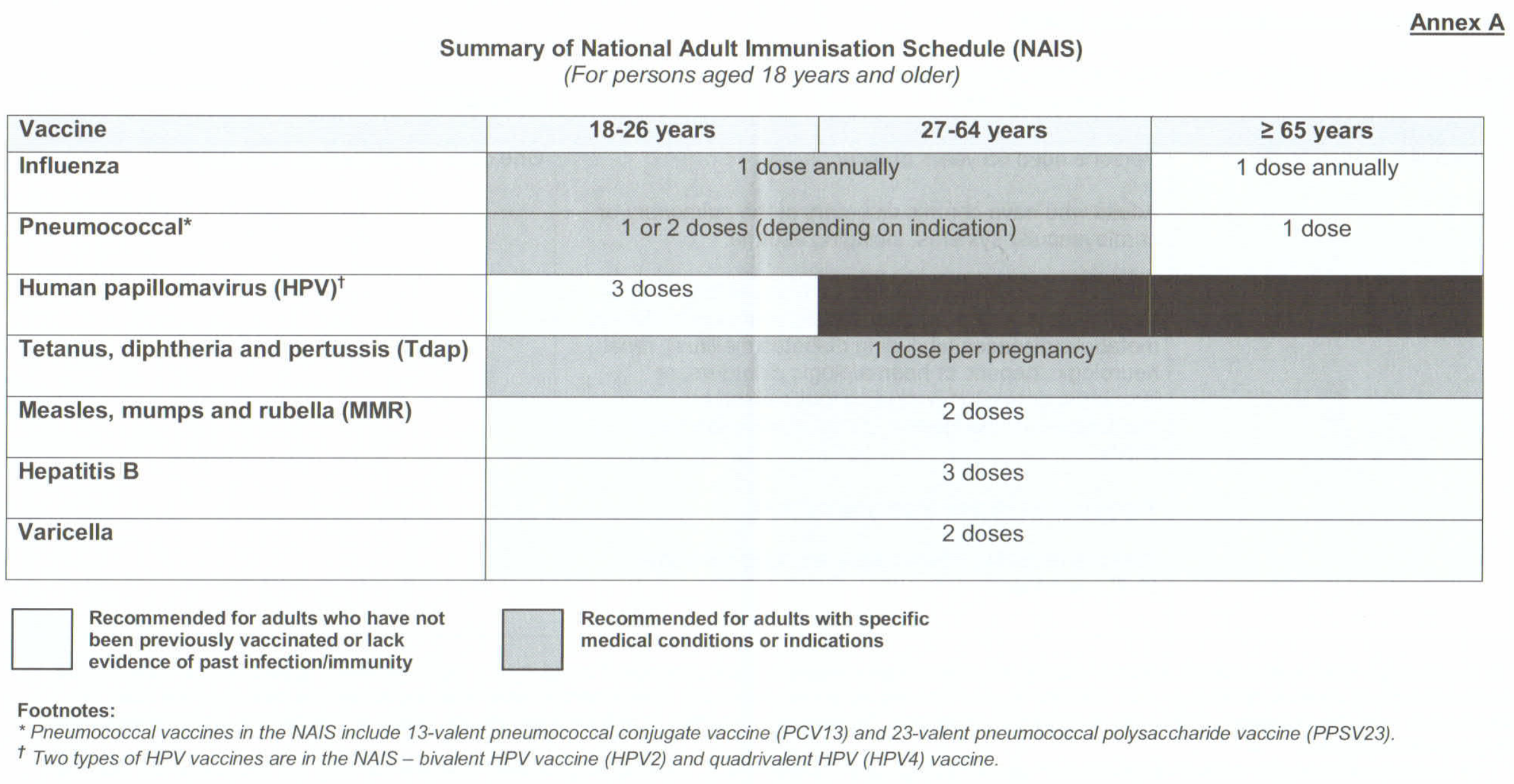 Up to $400 per Medisave Account per year can be used for Vaccinations under the National Adult Immunisation Schedule - Influenza, Pneumococcal (PCV13/PPSV), Human Papillomavirus (HPV2/HPV4), Hepatitis B, Tetanus, Diphtheria & Pertussis (Tdap), Measles, Mumps & Rubella (MMR) and Varicella.
National Adult Immunisation Schedule (NAIS) Singapore @ AMDA International Peace Clinic. Make your vaccination appointment at Tel: 6694 1661.

These other webpages below may also interest you, click to learn more about your health condition.

Learn what is Cancer, Skin Cancer-Types, Causes & Prevention, Melanomas Explained. Detecting Skin with Dermoscopy

---
Health Assessment & Screening Packages

TEDxUF - Eva Vertes - A New Approach to Cancer
EVA VERTES was first recognized for her research during high school, when she conducted Alzheimer's research for which she received the top award in medicine at the 2002 Intel International Science Fair. She has since focused on cancer, trying to understand the built-in mechanisms the body uses to prevent against cancer and how we might be able to use these principles to guide the development of novel, effective cancer treatments -- maybe even a cure. She received a degree in molecular biology from Princeton University in 2007, then spent 2 years working full-time in a cancer research lab at Weill Cornell Medical College, and is currently pursuing her MD at the University of Florida. Eva Vertes is perhaps best known for presenting at the 2005 TED conference when she was only 19 years old.

---
These other webpages below may also interest you, click to learn more about your health condition.

Skin Problems - Treatment for Allergies, Dermatitis, Eczema & Urticaria/Hives

---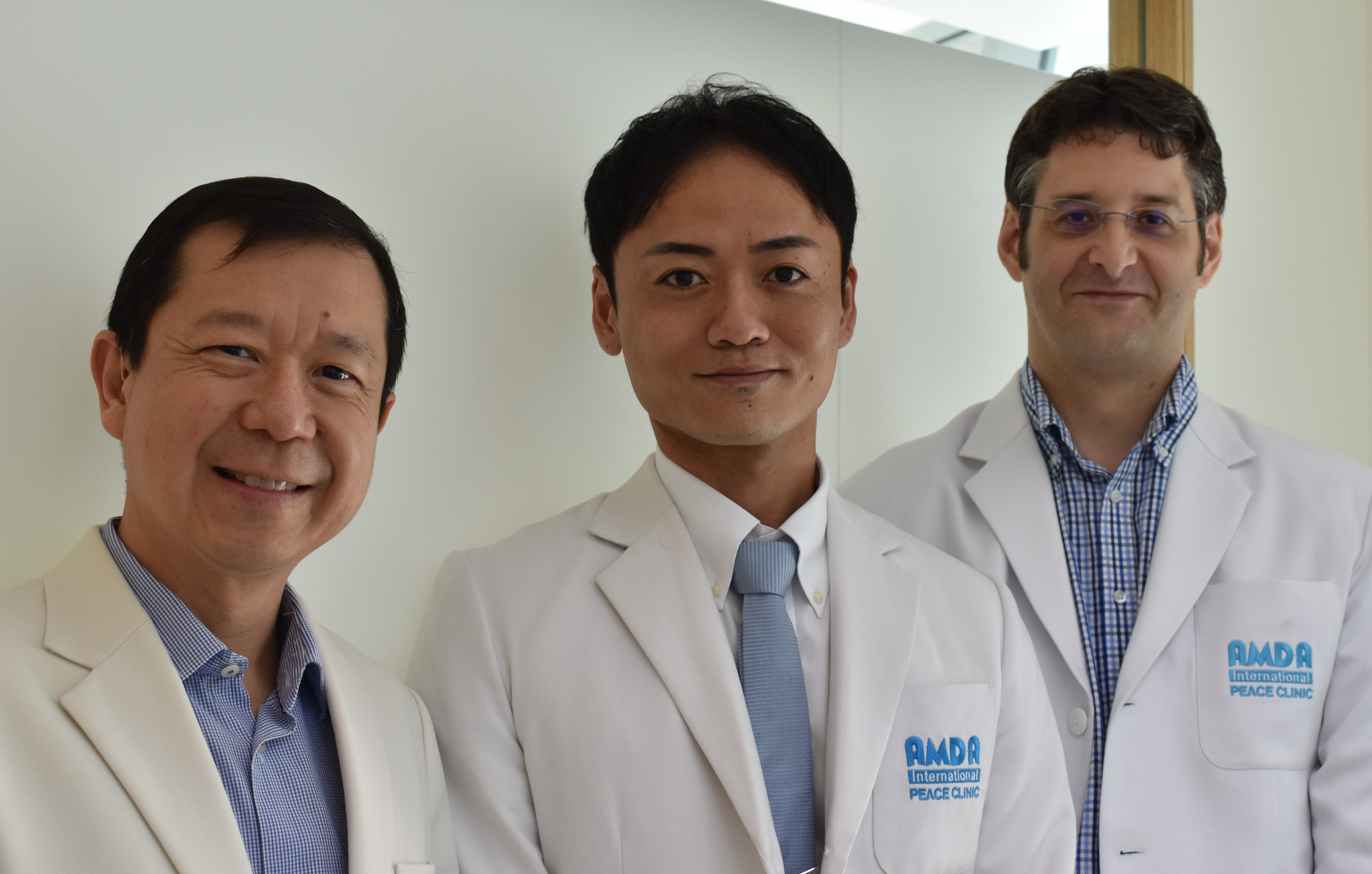 Our Medical Team

Dr Don Lau - Medical Director
Dr Timothy Hart - Resident Doctor
Fujiwara Takanori - Doctor of Chiropractic

The information provided in this website is for knowledge purposes only. It does not constitute medical advice.

Should you encounter any medical problem that you are unsure of, always consult your doctor or health care provider for assistance and medical advice.
Dr Don V H LAU   Chairperson of AMDA Singapore
MBBS (Monash), B.Med.Sc.(Hons) (Monash), Grad.Dip.Derm.(Wales,UK)

AMDA International Peace Clinic is a part of AMDA (Association of Medical Doctors of Asia). We are part of the network of AMDA Peace Clinics & Friendship Hospitals around the world. We dedicate part of our profits to AMDA's worldwide Emergency Disaster Aid Relief missions, Social Development projects and Vaccination programmes.
AMDA, founded in 1984 has carried out more than 200 medical missions, contributing medical expertise and supplies in 65 countries over the last 36 years. AMDA holds General Consultative Status with the United Nations Economic & Social Council (UN ECOSOC) since 1995.
AMDA International Chapters   Afghanistan Albania Bosnia & Herzegovina Bangladesh Bolivia Cambodia Canada Colombia Guyana Haiti Honduras India Indonesia Kazakhstan Korea Kosovo Malaysia Mongolia Nepal New Zealand Pakistan Peru Philippines Sakha Republic Singapore Sri Lanka Sudan Taiwan Uganda Vietnam Zambia