| | |
| --- | --- |
| Flu Subsidy Scheme eligible for Singaporeans & PRs (Pay subsidized rate of $10 for Consultation and Treatment) & Merdeka Generation /Pioneer Generation seniors (Pay subsidized rate of $5) for patients diagnosed with Acute Respiratory Infections (ARIs). Please make your appointment at Tel: 6694 1661. | |
| | |
| --- | --- |
| | AIPC is part of MOH's Swab & Go Home programme. Our clinic can carry out the COVID-19 Swab test for anyone who meets the MOH medical criteria. |
AIPC is part of the National Influenza Sentinel Surveillance programme with MOH. If you have a fever of > 38 degrees with a cough, our clinic is able to test for COVID-19. For children below 12 years old with clinical diagnosis of HFMD (eg fever, oral ulcers, rash), our clinic can test for Hand Foot & Mouth Disease (The tests are for surveillance purposes only).

Up to $400 per Medisave Account per year can be used for Vaccinations under the National Adult Immunisation Schedule - Influenza, Pneumococcal (PCV13/PPSV), Human Papillomavirus (HPV2/HPV4), Hepatitis B, Tetanus, Diphtheria & Pertussis (Tdap), Measles, Mumps & Rubella (MMR) and Varicella.
| | |
| --- | --- |
| | Fight against Dengue! |

AMDA International Peace Clinic, in collaboration with NEA will be giving away a FREE bottle of Mosquito Repellent each to AMDA clinic patients. While stocks last! Make your appointment at Tel: 6694 1661.
---
The Problem of Coronary Heart Disease

Coronary Risk Factors

The problem of coronary heart disease

The number one cause of death in modern Western society is coronary heart disease (CHD), whether it be from sudden fatal heart attacks or blocked coronary arteries causing angina and heart failure.

Coronary heart disease is responsible for 1 in 3 deaths in certain western countries. However, there has been a very pleasing reduction in deaths from coronary heart disease and stroke in the past 20 years because people have made the effort to reduce their risk factors. In spite of this, it is still a major cause of preventable death and we still need to work hard at reducing the risk.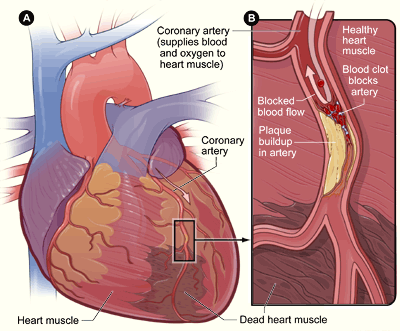 What are the Risk Factors?
These risk factors increase the likelihood of development of hardening of the arteries (or atherosclerosis); the benefit of reducing them is obvious. The factors are interrelated; for example, excessive intake of alcohol will lead to hypertension.
Hypertension
The higher the blood pressure, the greater the risk. Regular checks, say yearly for people over 40 years, are advisable. Doctors recommend that you have the diastolic level (lower level) of blood pressure kept at 90 mmHg or below.
Smoking
Cigarette smoking has been clearly shown to increase the risk of heart disease. The death rate from coronary heart disease is about 70% higher for smokers than for non-smokers and for very heavy smokers the risk is almost 200% higher. The more one smokes, the greater the risk.
---
Risk Factors of COVID-19 Complications

Source : Observer Research Foundation

The cholesterol hypothesis is wrong - Dr Malcolm Kendrick, Author of the 'The Great Cholesterol Con'
Ten contradictions from the medical literature that show why the cholesterol / saturated fat / heart disease hypothesis is wrong.

Dr Malcolm Kendrick, author of the best selling book "The Great Cholesterol Con" speaking at Rosemary Cottage Clinic Education Trust* Autumn Seminar, 27th September 2014, in Chichester West Sussex.
---
Health Assessment & Screening Packages

---
Hypertension Symptoms & Treatment, Blood Pressure monitoring, BP Chart

---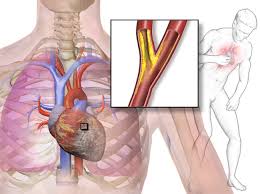 Stress and heart attacks
The stress of our modern lifestyle is regarded as a risk factor. Evidence for this is supported by the increased incidence of heart attacks in Asians (who have a low incidence) when they move into western societies or become business executives in their own environment. Consider ways to modify your stress factors and seek relaxation programs such as meditation.
The significance of risk factors
Most of the risk factors are interdependent, and if two or more are present they have a multiplication effect. If only one risk factor is present, the patient does not have so much cause for concern. Your doctor is the best person to assess the combined risk.
Rules for living
Note: The risk factors for coronary heart disease apply also to other cardiovascular disease, such as cerebral artery disease and hardening of the arteries of the legs.
---
---
Groups at Higher Risk for Severe Illness in a COVID-19 Infection
Comorbidities & Underlying Health Conditions in COVID-19 Patients with Complications
·       Hypertension
·       Diabetes mellitus
·       Cerebrovascular disease
·       Cardiovascular disease
·       Chronic lung disease (COPD)
·       Chronic Kidney disease
·       Asthma
·       Dementia
·       Chronic Neurological Disorder
·       Cancer
·       Rheumatological Disorder
·       Obesity
·       Smoking
·       Chronic Hematologic disease / Haemoglobin Disorders
·       Liver disease / Hepatitis B Infection
·       Malnutrition
·       Immunodeficiency / Immunocompromised eg HIV AIDS
·       People aged 65 and older
(Ref: https://www.nature.com/articles/s41430-020-0642-3.pdf, Dailymail.co.uk, https://pubmed.ncbi.nlm.nih.gov/32320003/, Comorbidity and its impact on 1590 patients with Covid-19 in China: A Nationwide Analysis https://erj.ersjournals.com/content/early/2020/03/17/13993003.00547-2020

Reduce your risk of getting sick with COVID-19
Make sure your vaccinations are up-to-date. People older than 65 years, and those with many underlying conditions, such as those who are immunocompromised or with significant liver disease, are recommended to receive vaccinations against influenza (Flu 2020) and pneumococcal disease (PCV).
Do not delay getting medical care for your underlying condition because of COVID-19. AMDA International Peace Clinic has contingency MOH infection prevention protocols to protect you from getting COVID-19 if you need care for your underlying condition.
Continue your medications and do not change your treatment plan without talking to your doctor.

Make sure that you have at least a two-week supply of your chronic disease medications

.

Call AMDA @ Tel: 6694 1661 for a medical appointment if you have any concerns about your underlying medical conditions or if you get sick. AMDA is a PHPC-accredited medical clinic. Under the MOH Swab & Go Home programme, our doctors can do a COVID-19 PCR Swab test if you meet the MOH medical crtieria.
---
Singapore is free from vaccine-preventable diseases like poliomyelitis, diphtheria, tetanus and pertussis (whooping cough) because of our successful immunisation progamme.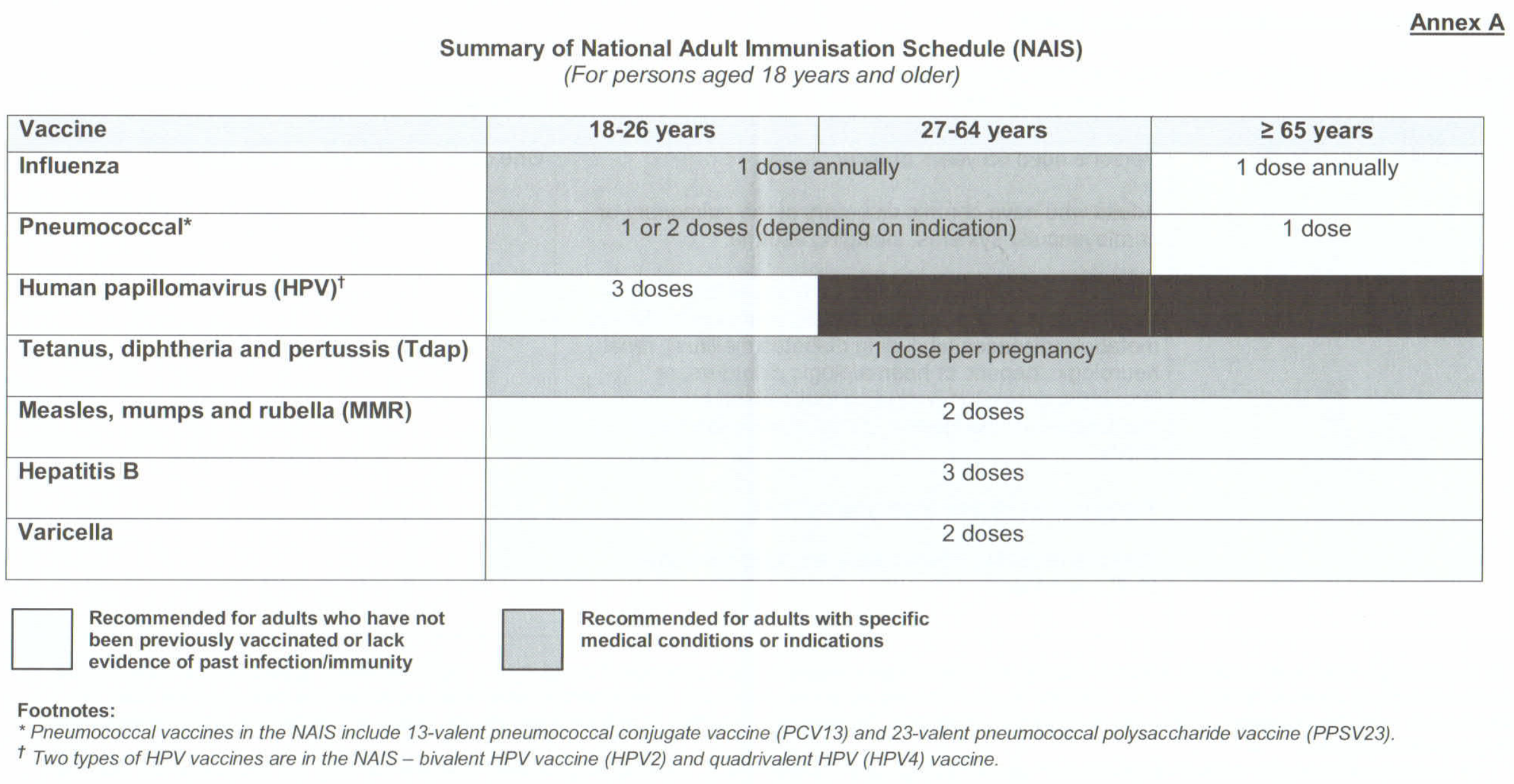 Up to $400 per Medisave Account per year can be used for Vaccinations under the National Adult Immunisation Schedule - Influenza, Pneumococcal (PCV13/PPSV), Human Papillomavirus (HPV2/HPV4), Hepatitis B, Tetanus, Diphtheria & Pertussis (Tdap), Measles, Mumps & Rubella (MMR) and Varicella.
National Adult Immunisation Schedule (NAIS) Singapore @ AMDA International Peace Clinic. Make your vaccination appointment at Tel: 6694 1661.

Richard Weller: Could the sun be good for your heart?
Our bodies get Vitamin D from the sun, but as dermatologist Richard Weller suggests, sunlight may confer another surprising benefit too. New research by his team shows that nitric oxide, a chemical transmitter stored in huge reserves in the skin, can be released by UV light, to great benefit for blood pressure and the cardiovascular system. What does it mean? Well, it might begin to explain why Scots get sick more than Australians...

Healthy Diets for Optimal Health

---
Heart Health - Coronary Heart Disease, Learn what is Angina and Stroke, as well as How to Lower Cholesterol

---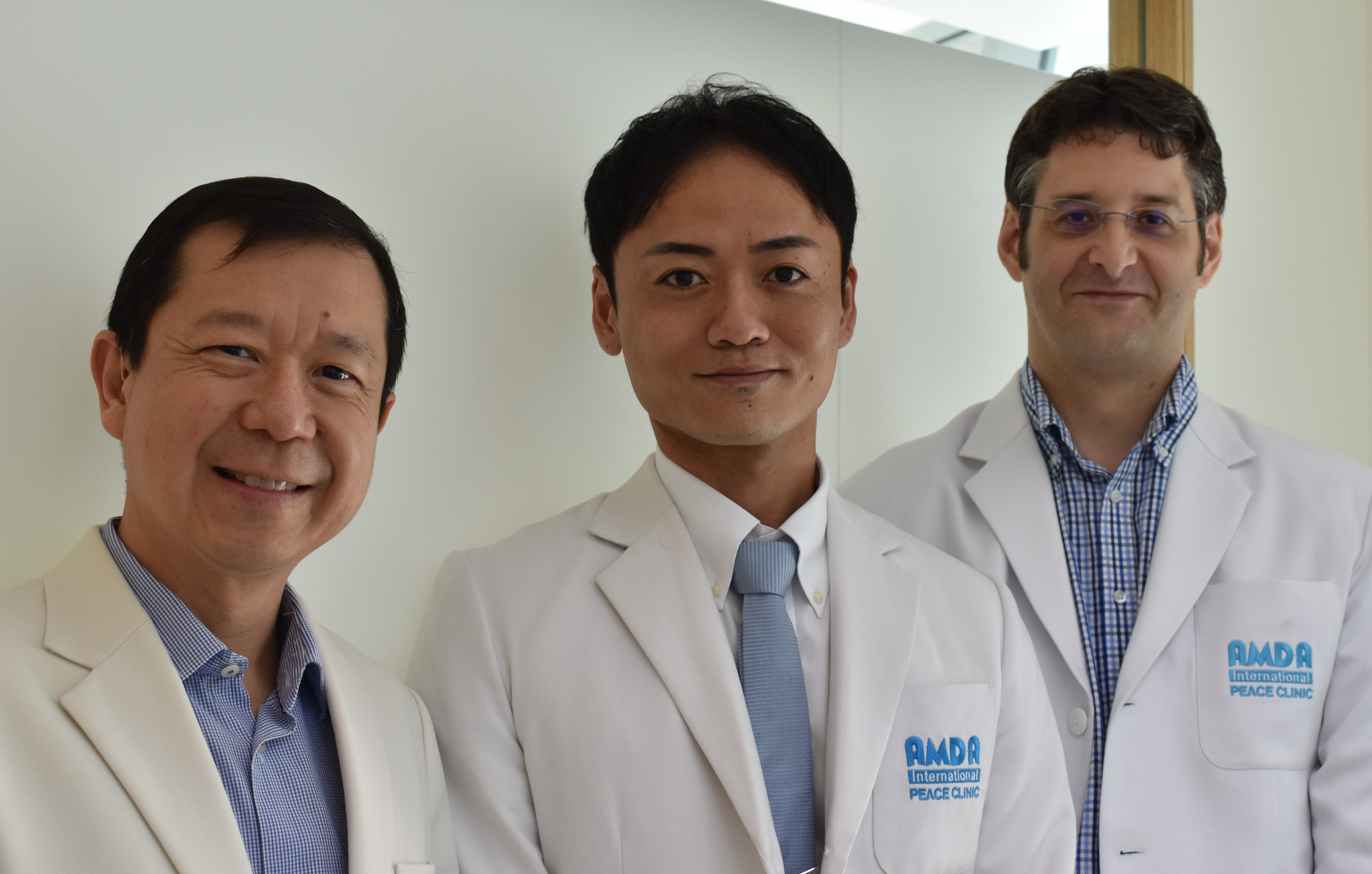 Our Medical Team

Dr Don Lau - Medical Director
Dr Timothy Hart - Resident Doctor
Fujiwara Takanori - Doctor of Chiropractic

The information provided in this website is for knowledge purposes only. It does not constitute medical advice.

Should you encounter any medical problem that you are unsure of, always consult your doctor or health care provider for assistance and medical advice.
Dr Don V H LAU   Chairperson of AMDA Singapore
MBBS (Monash), B.Med.Sc.(Hons) (Monash), Grad.Dip.Derm.(Wales,UK)

AMDA International Peace Clinic is a part of AMDA (Association of Medical Doctors of Asia). We are part of the network of AMDA Peace Clinics & Friendship Hospitals around the world. We dedicate part of our profits to AMDA's worldwide Emergency Disaster Aid Relief missions, Social Development projects and Vaccination programmes.
AMDA, founded in 1984 has carried out more than 200 medical missions, contributing medical expertise and supplies in 65 countries over the last 36 years. AMDA holds General Consultative Status with the United Nations Economic & Social Council (UN ECOSOC) since 1995.
AMDA International Chapters   Afghanistan Albania Bosnia & Herzegovina Bangladesh Bolivia Cambodia Canada Colombia Guyana Haiti Honduras India Indonesia Kazakhstan Korea Kosovo Malaysia Mongolia Nepal New Zealand Pakistan Peru Philippines Sakha Republic Singapore Sri Lanka Sudan Taiwan Uganda Vietnam Zambia