| | |
| --- | --- |
| Flu Subsidy Scheme eligible for Singaporeans & PRs (Pay subsidized rate of $10 for Consultation and Treatment) & Merdeka Generation /Pioneer Generation seniors (Pay subsidized rate of $5) for patients diagnosed with Acute Respiratory Infections (ARIs). Please make your appointment at Tel: 6694 1661. | |
| | |
| --- | --- |
| | AIPC is part of MOH's Swab & Go Home programme. Our clinic can carry out the COVID-19 Swab test for anyone who meets the MOH medical criteria. |
AIPC is part of the National Influenza Sentinel Surveillance programme with MOH. If you have a fever of > 38 degrees with a cough, our clinic is able to test for COVID-19. For children below 12 years old with clinical diagnosis of HFMD (eg fever, oral ulcers, rash), our clinic can test for Hand Foot & Mouth Disease (The tests are for surveillance purposes only).

Up to $400 per Medisave Account per year can be used for Vaccinations under the National Adult Immunisation Schedule - Influenza, Pneumococcal (PCV13/PPSV), Human Papillomavirus (HPV2/HPV4), Hepatitis B, Tetanus, Diphtheria & Pertussis (Tdap), Measles, Mumps & Rubella (MMR) and Varicella.
| | |
| --- | --- |
| | Fight against Dengue! |

AMDA International Peace Clinic, in collaboration with NEA will be giving away a FREE bottle of Mosquito Repellent each to AMDA clinic patients. While stocks last! Make your appointment at Tel: 6694 1661.
---
Health Screening Package
- Deluxe Enhanced Screening Plan

| | |
| --- | --- |
| | Is a full body check-up for you, now that you have reached a certain milestone in life? Absolutely! All men and women should have a medical screening done regularly even when you feel perfectly fine. You can detect any health conditions and diseases or detect any cancer markers early, enabling you to get treatment earlier, increasing your chances of overcoming the illness. |
Learn more about our affordable Health Screening & Blood test packages here.

---
Deluxe Enhanced Screening Plan with Comprehensive Cancer screening for Men & Women - S$780

includes all the tests in the Basic, Special and Deluxe Screening Plans (refer below)

Additional tests with this plan:

    Additional Cancer Markers
- Pancreatic Cancer (CA19-9)

- Nose/Throat Cancer (naso-pharyngeal cancer: EBV EA-IgA)
- For Males - Total PSA (Prostate cancer)
- For Females - Ovarian (CA 125)

Basic Screening Plan

- Present complaints (if any) / Full history taking including past medical, family, social & drug history
- Review of entire body system
- Biometrics Parameters (Blood pressure / Body Mass Index or BMI / Height & Weight / Visual Acuity check)

    Laboratory Analysis & Other Investigations
- Urine analysis (Urine FEME- Full Examination, Microscopic Examination)
- Full Blood Count & Detailed Haematology ESR: Haematological profile / Blood Tests (Haemoglobin/ White Blood Cell/ Differential Count/ PCV/ Platelets/ Red Blood Cell/ Red Cell Indices: MCV, MCH, MCHC/ Peripheral Blood Film: PBF/ Erythrocyte Sedimentation Rate or ESR)
- Biochemistry (uric acid for Gout)
- Diabetes screen (Fasting Blood Glucose)

- Coronary Risk: Detailed Lipid/Cholesterol profile (Total Cholesterol/ Cholesterol HDL/ Cholesterol LDL/ HDL Ratio/ Triglycerides)
- Venereal disease screening/ Syphilis Screen/VD Screen (Syphilis TP Ab Screen)/ VDRL (RPR) & TPPA (if Syphilis TP Ab screen is reactive)
- Hepatitis Bs Ab/Ag screening (Hepatitis Bs Antigen/ Hepatitis Bs Antibody)
-  Detailed liver function test / Liver Screen (Bilirubin/ Protein/ Albumin/ Globulin/ A/G Ratio/ SGPT / SGOT / Alkaline Phosphatase/ GGT)
- Stool analysis (Stool Occult Blood)
  Basic kidney function test / Kidney Screen (Urea/ Creatinine/ Urine Microalbumin/Creatinine Ratio)
    Electrocardiogram
    Chest X-ray
    Medical review & Counselling by our doctor 
- Discussion and interpretation of physical findings and laboratory results
- Recommendations and health education by our doctor
- Medical follow-up and direct referrels to other specialists' services if necessary
Special Screening Plan
  Joints screen / Rheumatic (Rheumatoid Factor or RA factor)
  Additional Hepatitis A screening - Hepatitis A IgG Antibody
  Bone Health (Bone Mineral Blood Screen: Calcium/ Phosphate)
  Inflammatory Marker for Cardiac Risk (High Sensitivity C-Reactive Protein)
  Thyroid Screen - FT4
 Detailed Renal function test / Kidney Screen (Urea/ Creatinine/ Sodium/ Potassium/ Chloride/ Urine Microalbumin/Creatinine Ratio)
Deluxe Screening Plan

---
COVID-19 SARS-CoV-2 Virus Information

---
Why the Flu Vaccination is Important
during the COVID-19 Pandemic

- Influenza 2020 Vaccine

The latest 2020 Influenza Vaccine is now available. It protects against the Flu 2020 and H1N1 Viruses. In the event that a person displays flu-like symptoms after the Flu vaccination, both Flu 2020 and H1N1 may be excluded in his diagnosis, and treatment can be sought quickly should the patient have contracted COVID-19.
Ministry of Health Safety protocols are adhered to at all times for the safe vaccination of you and your family.
* Latest COVID-19 Updates & Health Tips

Reduce your risk of getting sick with COVID-19
Make sure your vaccinations are up-to-date. People older than 65 years, and those with many underlying conditions, such as those who are immunocompromised or with significant liver disease, are recommended to receive vaccinations against influenza (Flu 2020) and pneumococcal disease (PCV).
Do not delay getting medical care for your underlying condition because of COVID-19. AMDA International Peace Clinic has contingency MOH infection prevention protocols to protect you from getting COVID-19 if you need care for your underlying condition.
Continue your medications and do not change your treatment plan without talking to your doctor.

Make sure that you have at least a two-week supply of your chronic disease medications

.

Call AMDA @ Tel: 6694 1661 for a medical appointment if you have any concerns about your underlying medical conditions or if you get sick. AMDA is a PHPC-accredited medical clinic. Under the MOH Swab & Go Home programme, our doctors can do a COVID-19 PCR Swab test if you meet the MOH medical crtieria.
---
Singapore is free from vaccine-preventable diseases like poliomyelitis, diphtheria, tetanus and pertussis (whooping cough) because of our successful immunisation progamme.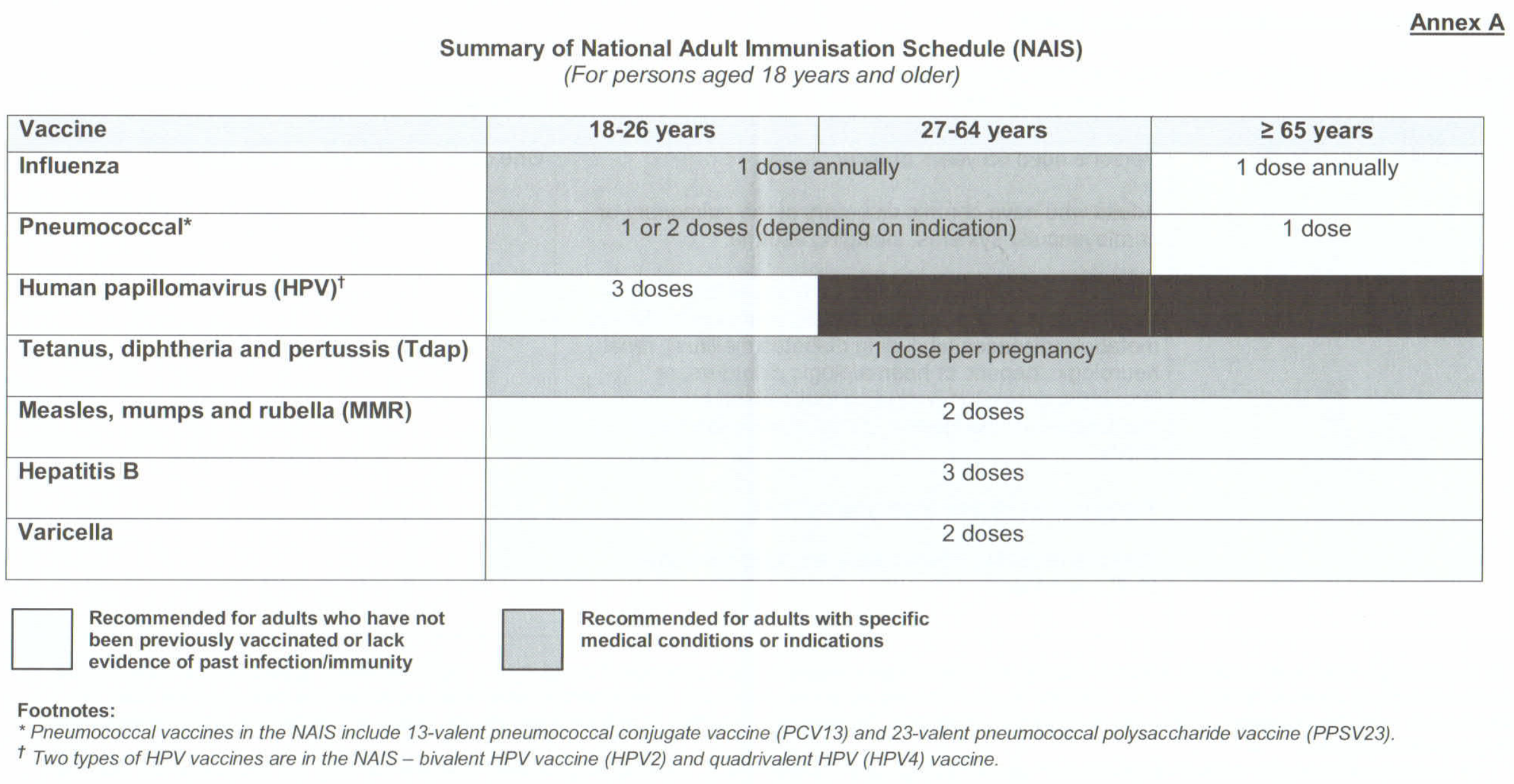 Up to $400 per Medisave Account per year can be used for Vaccinations under the National Adult Immunisation Schedule - Influenza, Pneumococcal (PCV13/PPSV), Human Papillomavirus (HPV2/HPV4), Hepatitis B, Tetanus, Diphtheria & Pertussis (Tdap), Measles, Mumps & Rubella (MMR) and Varicella.
National Adult Immunisation Schedule (NAIS) Singapore @ AMDA International Peace Clinic. Make your vaccination appointment at Tel: 6694 1661.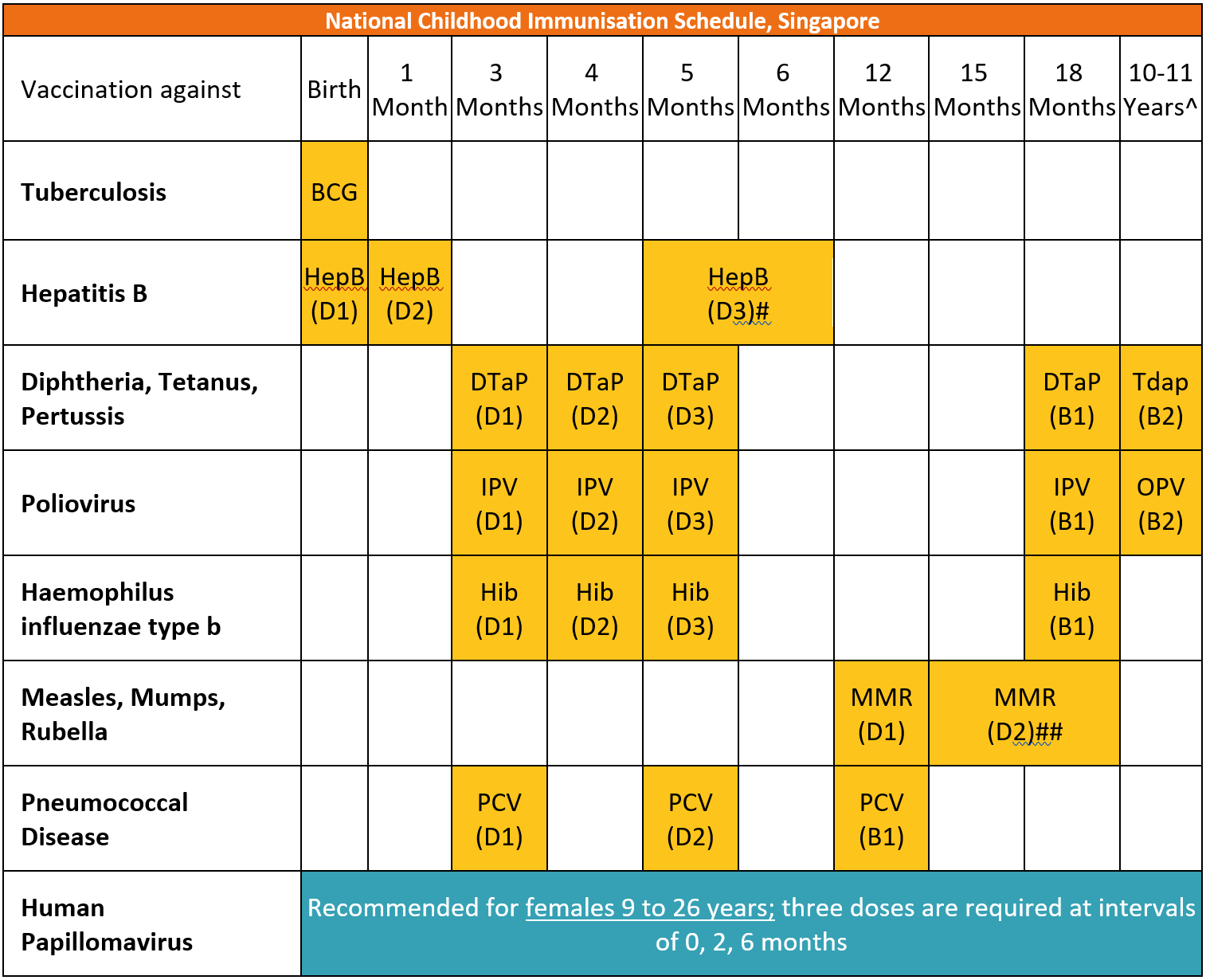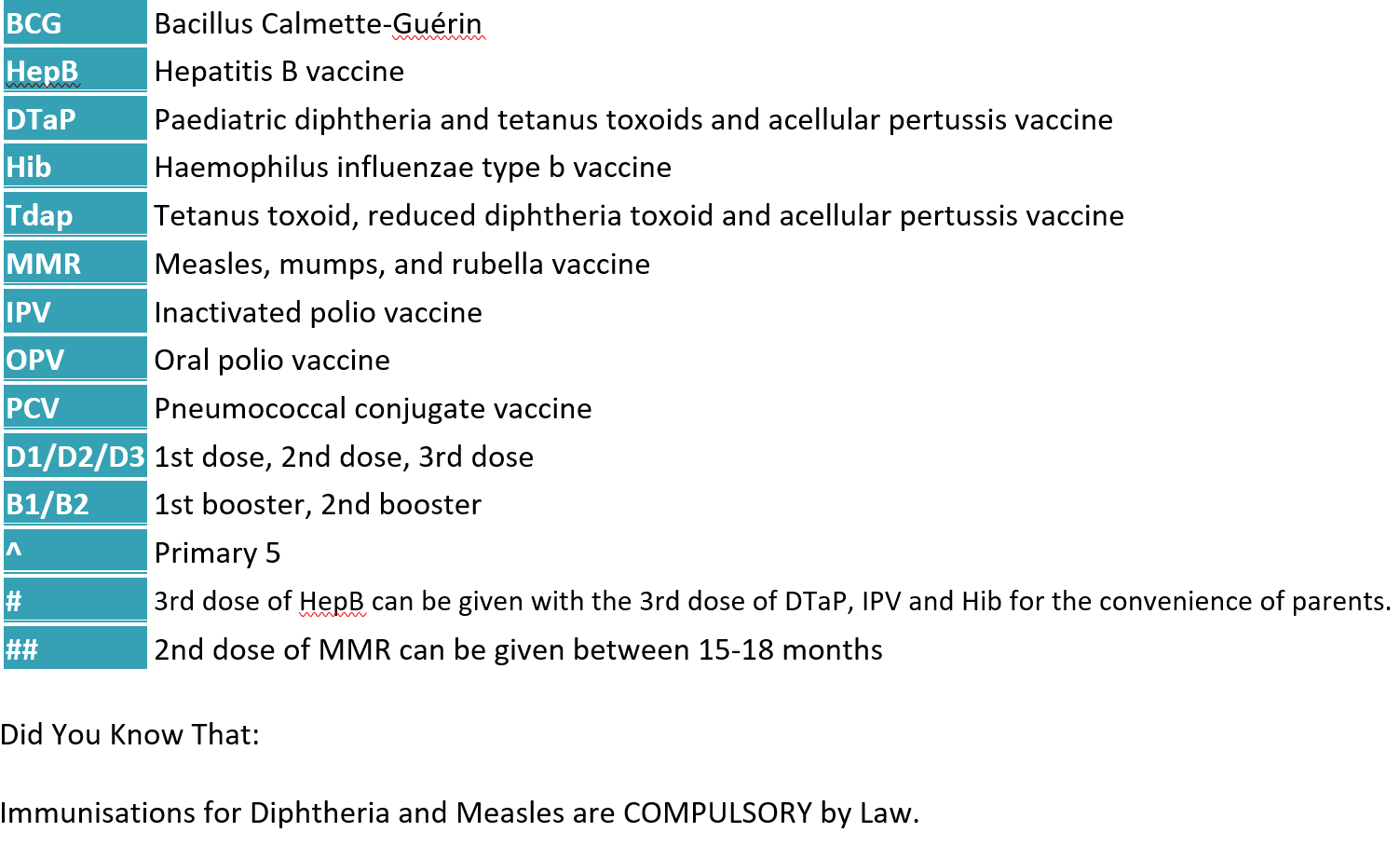 National Childhood Immunisation Schedule (NCIS) Singapore @ AMDA International Peace Clinic. Make your child's vaccination appointment at Tel: 6694 1661

Why We Get Fat: And What to Do About It - Gary Taubes | Talks at Google
An eye-opening, myth-shattering examination of what makes us fat, from acclaimed science writer Gary Taubes.

Building upon this critical work in Good Calories, Bad Calories, Taubes revisits the urgent question of what's making us fat and how we can change in this exciting new book. Persuasive, straightforward, and practical, Why We Get Fat makes Taubess crucial argument newly accessible to a wider audience.

Taubes reveals the bad nutritional science of the last century, none more damaging or misguided than the calories-in, calories-out model of why we get fat, and the good science that has been ignored, especially regarding insulins regulation of our fat tissue. He also answers the most persistent questions: Why are some people thin and others fat? What roles do exercise and genetics play in our weight? What foods should we eat, and what foods should we avoid?

Packed with essential information and concluding with an easy-to-follow diet, Why We Get Fat is an invaluable key in our understanding of an international epidemic and a guide to what each of us can do about it.

About the Author:

Gary Taubes is a contributing correspondent for Science magazine, and his writing has also appeared in The Atlantic, The New York Times Magazine, and Esquire. His work has been included in The Best of the Best American Science Writing (2010), and has received three Science in Society Journalism Awards from the National Association of Science Writers, the only print journalist so recognized. He is currently a Robert Wood Johnson Foundation Investigator in Health Policy Research at the University of California, Berkeley School of Public Health.
---
Chiropractic Pain Management, FSS, Vaccinations, COVID-19 Handbook

---
Healthy Diets for Optimal Health

---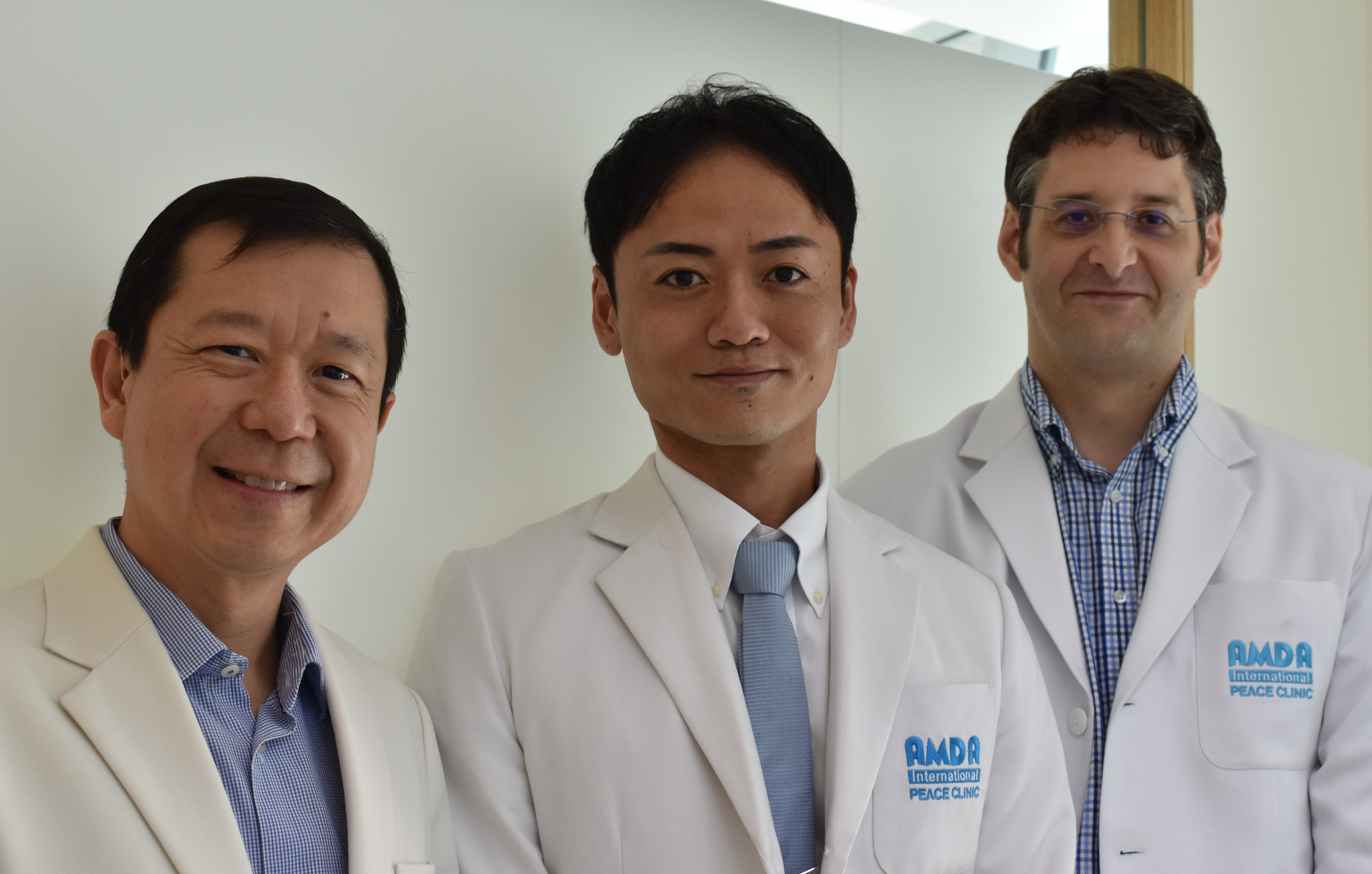 Our Medical Team

Dr Don Lau - Medical Director
Dr Timothy Hart - Resident Doctor
Fujiwara Takanori - Doctor of Chiropractic

The information provided in this website is for knowledge purposes only. It does not constitute medical advice.

Should you encounter any medical problem that you are unsure of, always consult your doctor or health care provider for assistance and medical advice.
Dr Don V H LAU   Chairperson of AMDA Singapore
MBBS (Monash), B.Med.Sc.(Hons) (Monash), Grad.Dip.Derm.(Wales,UK)

AMDA International Peace Clinic is a part of AMDA (Association of Medical Doctors of Asia). We are part of the network of AMDA Peace Clinics & Friendship Hospitals around the world. We dedicate part of our profits to AMDA's worldwide Emergency Disaster Aid Relief missions, Social Development projects and Vaccination programmes.
AMDA, founded in 1984 has carried out more than 200 medical missions, contributing medical expertise and supplies in 65 countries over the last 36 years. AMDA holds General Consultative Status with the United Nations Economic & Social Council (UN ECOSOC) since 1995.
AMDA International Chapters   Afghanistan Albania Bosnia & Herzegovina Bangladesh Bolivia Cambodia Canada Colombia Guyana Haiti Honduras India Indonesia Kazakhstan Korea Kosovo Malaysia Mongolia Nepal New Zealand Pakistan Peru Philippines Sakha Republic Singapore Sri Lanka Sudan Taiwan Uganda Vietnam Zambia