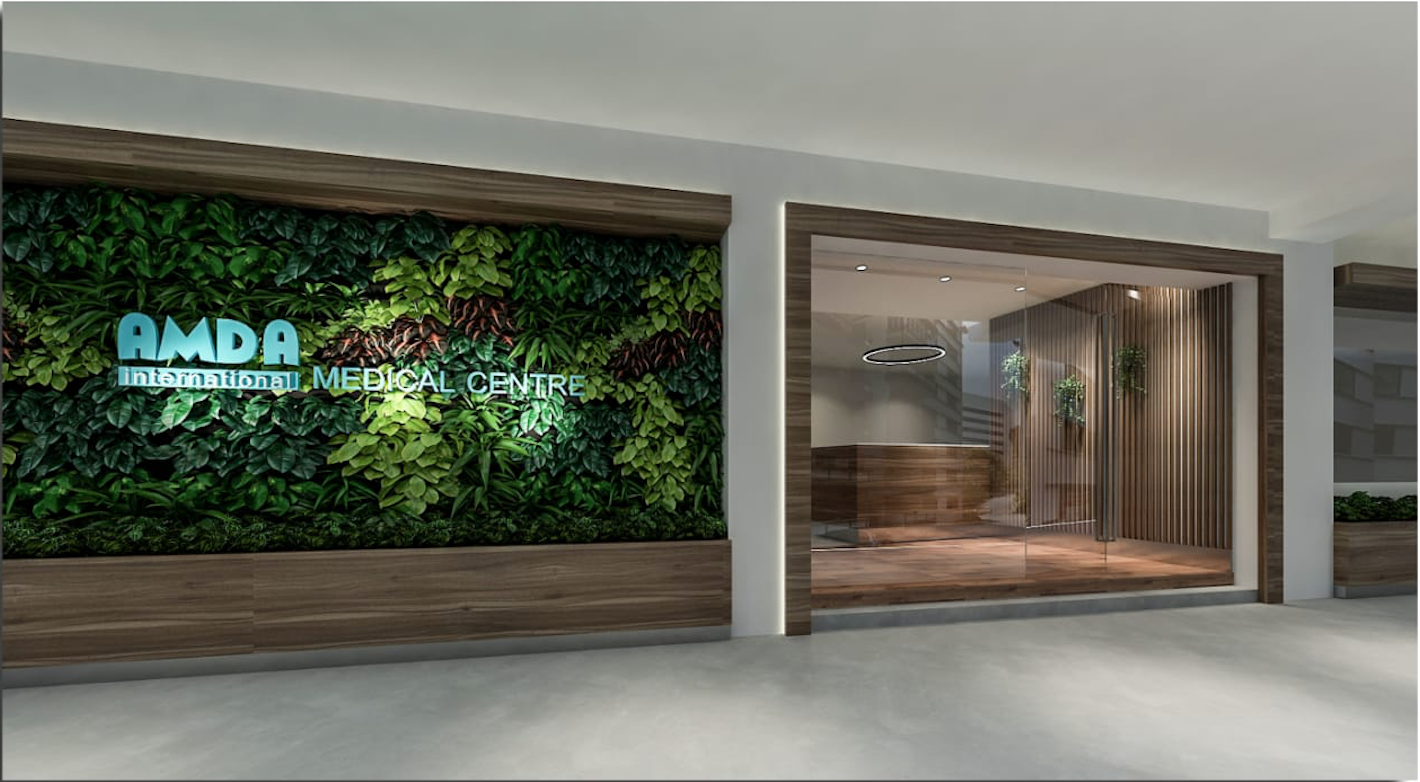 Find out about me, Dr Don Lau, the doctor behind AMDA.sg. My mission is to improve patient health education by providing medical information that helps people in disease prevention.
May 2020 Update
In this difficult time of the COVID-19 outbreak, MD International Medical Centre (MDIMC) started operations on 1 Apr 20 in its new premises at 9 Taman Serasi, #01-11 Botanic Gardens View, in the heart of the Orchard /Tanglin /Nassim area of Singapore.
AMDA International Peace Clinic (AIPC) continues to operate in MDIMC, where our medical team has been at the forefront of the COVID-19 fight. Our clinic which is PHPC-accredited is able to test swab for the SARS-CoV-2 virus. However, we have adopted a more proactive and I feel, also a more effective approach by encouraging patients to fortify their Immune systems to fight off any infections with vitamins & supplements, as well as a good diet and exercise. After all, a majority of people are actually COVID-19 asymptomatic.
AIPC is also on most of the Ministry of Health's subsidy schemes and government initiatives, such as the Flu subsidy scheme (FSS), Swab & Go Home (SASH) pregramme, National Adult Immunisation Scheme (NAIS), NCIS, CHAS, Chronic Disease Management Programme (CDMP) etc.
Our medical team observes all MOH safety protocols and Safe distancing measures, to protect our patients. All staff wear the PPE anf face masks at all times. There are isolation areas for any patients with symptoms of respiratory infection.

Finally, we encourage everyone to get their Influenza vaccination for the Flu 2020 & H1N1 viruses. If you happen to display flu-like symptoms, you may exclude Flu  and H1N1, and get medical treatment sooner if you have contracted COVID-19.
Stay safe & healthy! Dr Don Lau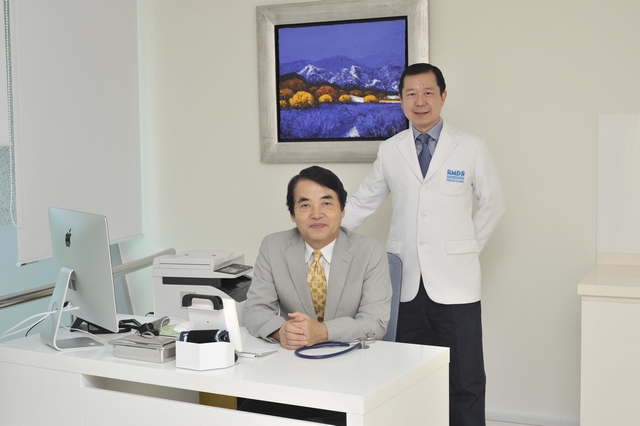 I have been practising general medicine since 1997 after I graduated from Monash University, Australia with an MBBS and obtained first class honours in my Bachelor of Medical Science degree. I returned to Singapore and worked in our public hospitals, before joining the private sector in Singapore.
In 2000, I took over Thean Clinic from my mentor, Dr Thean. I am now managing 2 clinics, Thean Clinic as well as AMDA International Peace Clinic which serves the International Expatriate community in Singapore.
AMDA International Peace Clinic (Singapore) is part of AMDA's network of Peace Clinics and Friendship Hospitals around the world. I work closely with Dr Shigeru Suganami, President of AMDA, Association of Medical Doctors of Asia.
AMDA is an international organization dedicated to realize a peaceful world community through humanitarian efforts in medical health care. Founded in Japan in 1984, AMDA is a non-governmental, non-profit organization with an international network of 31 chapters and 47 collaborating organizations around the world. I serve as the Chairperson of AMDA Singapore

In 2003, I obtained a post-graduate Diploma in Dermatology from Cardiff University in Wales, UK.
I have been extremely fortunate in the mentors that I have had throughout my career. They have taught me the true purpose of what it is to be a health professional.
The doctor that has had the most influence on my development as a doctor is Dr John Murtagh, my professor in Monash University. He was a generous and caring lecturer and doctor. But foremost, he was a giving teacher and he wrote some of the textbooks that medical students in Australia use ('Patient Education' and 'General Practice').
His medical philosophy of treating the whole patient, not just the symptoms provides health benefits to the society as a whole. This holistic health approach leads to a more patient-centered consultation. He advocated preventive medicine through the provision of health information to patients to assist in maintaining or attaining good health.
I firmly believe that disease prevention is the key to better health, not just the treatment of disease. I employ my medical skills in the diagnosis and treatment of illnesses, but I can't help but warn the patient when I see the impending train wreck. Far too much resources have been directed at treatment of disease at the expense of disease prevention.
In my careful explanations to my patients about their sickness, besides a better doctor and patient relationship, I hope that it leads to better compliance with the medication as well as the necessary changes to lifestyle that might be needed to enjoy a better quality of life. Everyone wants to live a long healthy life, free from serious or chronic diseases, able to enjoy their recreation and holidays with their loved ones and hold their grandchildren in their arms.
The effect of illness on families exacts a cost not just in monetary terms, but can lead to a crisis when a family member dies or is incapacitated. There is not just an effect on the patient but his family suffers as well.
I hope that you make good use of all the health information that you find in AMDA.sg. Life is precious, be happy and spend time with the people you love.
Dr Don Lau
April 2016

Learn about the Diagnosis, Treatment and/or Removal of the following skin problems :
Fungal Nail Infection treatment

Shingles & Nerve pain treatment

Seborrheic Keratosis treatment

Age spots / Sunspots (Solar Keratosis) treatment

Hemangioma treatment

Syringioma treatment

Rosacea treatment

Birthmarks removal

Varicose Veins treatment

Skin tags removal

Skin Hyperpigmentation / Melasma treatment

Keloid scars removal

Vascular lesions treatment

Acne (Whiteheads / Blackheads / Papules / Pustules / Nodules / Cysts) treatment

Non-Healing Mouth or Tongue Ulcers diagnosis & treatment

Steroid cream overuse diagnosis & treatment

Cafe au Lai Skin spot removal

Lentigines removal

Freckles removal

Psoriasis treatment

Treatment of Insect Bites (Bee stings/Bed bugs/Fire ants/Fleas/Hair lice/Mosquito/Sandflies/Scabies mites/Spider/Tick bites)

Dermoscopy - Non-invasive detection of skin cancers (Carcinomas & Melanomas), Pubic lice & Scabies mites
---
Health Assessment & Screening Packages

---
| | |
| --- | --- |
| | Up to $400 per Medisave Account per year can be used for Vaccinations under the National Adult & Childhood Immunisation Schedule - Influenza, Pneumococcal (PCV13/PPSV), Human Papillomavirus (HPV2/HPV4), Hepatitis B, Tetanus, Diphtheria & Pertussis (Tdap), Measles, Mumps & Rubella (MMR) and Chickenpox (Varicella). |
| | |
| --- | --- |
| | Part of MOH's Swab & Go Home programme. Our clinic can carry out the COVID-19 Swab test for anyone who meets the MOH medical criteria. All individuals aged 13 and above, diagnosed with ARI will be COVID Swab-tested. Cost of Swab test to be borne by Ministry of Health Singapore. |
Part of the National Influenza Sentinel Surveillance programme with MOH. If you have a fever of > 38 degrees with a cough, our clinic is able to test for COVID-19. For children below 12 years old with clinical diagnosis of HFMD (eg fever, oral ulcers, rash), our clinic can test for Hand Foot & Mouth Disease (The tests are for surveillance purposes only).

---
Healthy Diets for Optimal Health

---
Public Health Preparedness Clinic
National University Health System Primary Care Network
Singapore Ministry of Health Chronic Disease Management Programme (CDMP)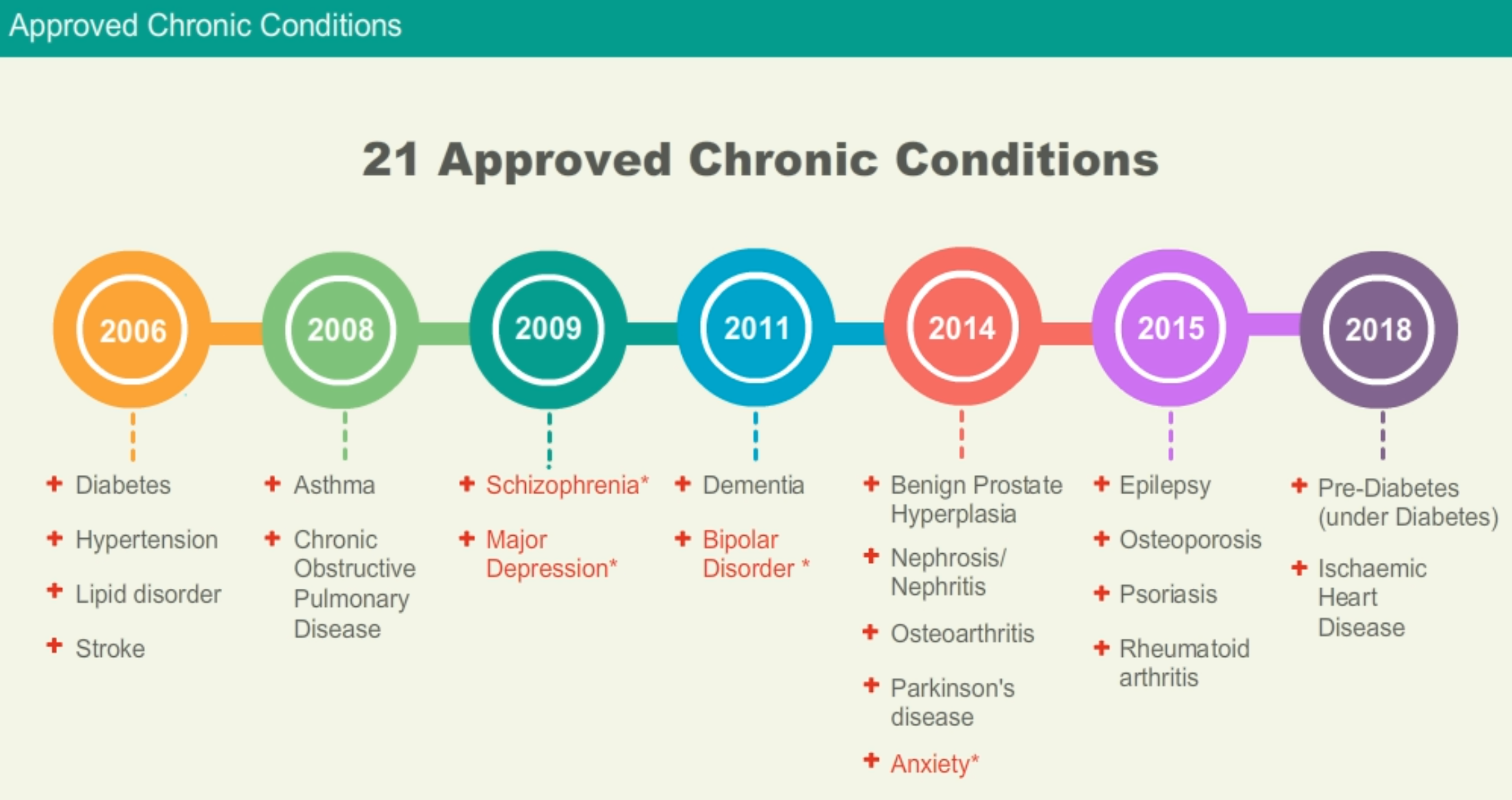 ---
---
The information provided in this website is for knowledge purposes only. It does not constitute medical advice.

Should you encounter any medical problem that you are unsure of, always consult your doctor or health care provider for assistance and medical advice.
MD International (Singapore) Pte Ltd